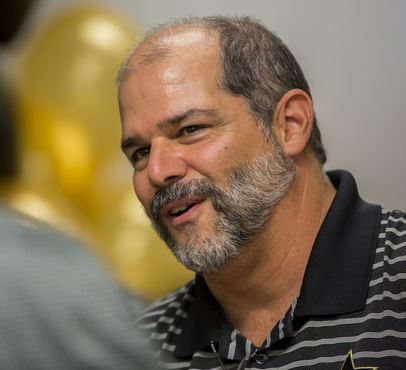 Joe Rando
Director of Undergraduate Studies, Business Studies
Associate Professor of the Practice of Business Studies

---
Joe Rando's career spans over 30 years and includes work at all levels of management with Fortune 1000 companies, as well as the founding of and leadership of several early stage start-ups.  Mr. Rando has managed companies through the early years of development, during fast-paced years of explosive growth, through the challenges of acquisitions, and through the later stages of maturity, optimization, and stabilization.
Mr. Rando has held the title of GM, SVP, COO, CEO and Founder in numerous companies in industries such as computer software, high-tech consulting, market research consulting, management consulting, insurance, manufacturing, wireless, real estate, restaurants, and retail.  As an investor in several seed capital and growth capital funds, he has advised dozens of start-ups and high growth companies through the early years of formation and high growth.
Today, Mr. Rando is the Director of Undergraduate Studies in Vanderbilt's Business Studies Program and is an Associate Professor of Entrepreneurship and Data Analytics.  Past and present board service consists of for-profit and non-profit boards including the Middle Tennessee YMCA in Brentwood, the TJMartell Cancer Research Foundation, the Dunkin Brands Community Foundation, the Wrigley Foodservice Advisory Board, Vanderbilt Student Media, Learning Matters Inc., and the Maine State YMCA.
Mr. Rando earned his bachelor's degree from Tufts University (Biology) and his MBA from the F.W. Olin School of Business at Babson College (Finance).
---