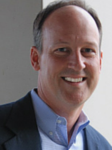 Gary McClure
Adjunct Assistant Professor of the Practice of Business Studies

---
Gary McClure is a management consultant based in Nashville, TN.  Mr. McClure has more than 25 years management experience with companies ranging from Fortune 100 to small firms and in a variety of industries.
A certified professional facilitator and organizational change expert, Gary leads teams to reach goals and frequently directs complex projects that include process enhancement, rebranding/repositioning, and business strategy. Prior to North Highland Consulting, Gary spent eight years in the technology division of LifeWay, led marketing for a leading economic development publication, and spent 10 years with Nortel Networks in various strategic marketing leadership roles.  Gary has an economics degree from Mississippi State University and an MBA from the Owen School at Vanderbilt University.
His teaching at Vanderbilt during the last 7+ years has included "Fundamentals of Management" and "Negotiation".
Mr. McClure also is active in the Nashville community. He serves on several boards including Young Life, In His Grip Golf, and The Collective. He, his wife and four children live in Brentwood, TN and elsewhere across the US.  All six members of his family have been Commodores.
---