Be part of an office where teamwork, curiosity, mentorship, and passion thrive.

The Office of Investments works to protect and grow the endowment to support the university's mission and bring new opportunities to our faculty and students. Together, we hope to contribute to an open, diverse, and bright future for Vanderbilt University.
Our team has worked in many areas of finance, operations, and administration. We combine this deep experience with open-mindedness and regular interrogation of our own biases and processes as we seek the best investment outcomes to grow Vanderbilt's endowment. Our office is committed to supporting each other, upholding our team values, continuously striving for excellence, and supporting the core mission of Vanderbilt University. Each person is an integral part of our team.
We are committed to improving the lives of employees and helping foster a healthy work-life balance. Being part of Vanderbilt University also means tuition discounts for staff, spouses of staff, and dependents. To help improve and grow our office, we offer opportunities for professionals, current students, and recent college graduates.
Culture
Our office is full of fun, interesting, and intelligent individuals who work hard to ensure the success of Vanderbilt's mission and our endowment's future. Together we have developed a strong office culture focusing on service, innovation, and enthusiasm. We know it's important to love where you work, and we believe in celebrating our staff and positively impacting our co-workers.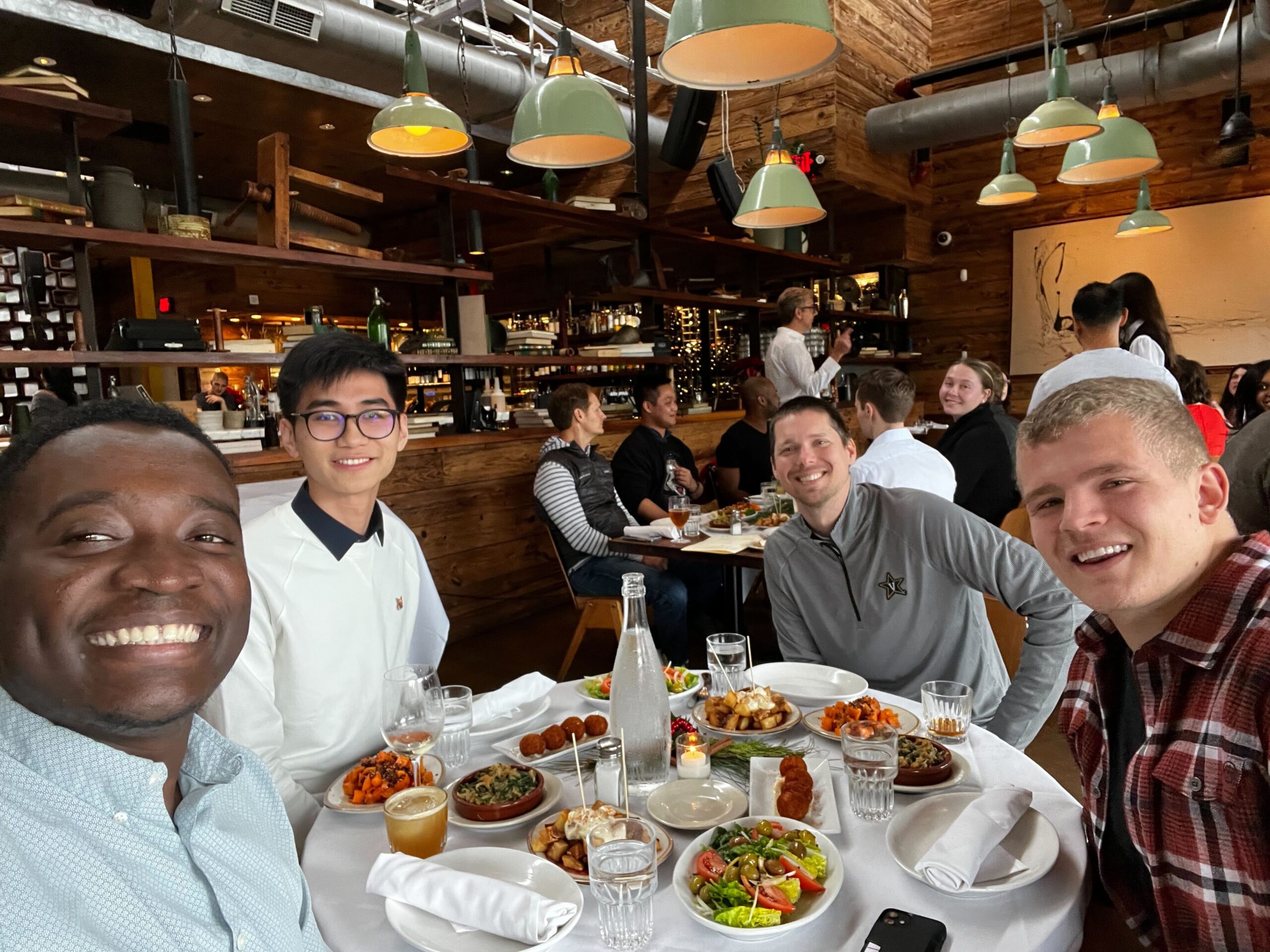 Community
Our team is passionate about getting involved and positively impacting the communities in which we live and work. We serve food at the Nashville Rescue Mission, volunteer with Big Brothers Big Sisters of Middle Tennessee, and participate in food, clothing, and gift drives. We believe communities are the economic building blocks of the future and are the heart of our personal lives. We care, we get involved, we give back, and we make a difference!