Fall 2018
INTERNATIONAL LENS, a film series with a global perspective, provides a forum to promote conversation among Vanderbilt's diverse community of students, faculty, and staff. International Lens endeavors to transcend geographic, ethnic, religious, linguistic, and political boundaries by encouraging conversation and greater cross- cultural understanding through cinema. The series is coordinated by the Program in Cinema & Media Arts in collaboration with the College of Arts and Science, Dean of Students offices and other departments, centers, and programs across the University.
There is no charge for admission.
Films are screened in Sarratt Cinema at 7:30 p.m. unless otherwise noted.
FALL 2018 Schedule of Films
---
[

•

REC]
Thursday, September 6
Presented by Jonathan Waters, Assistant Program Director and Senior Lecturer in Cinema & Media Arts
Spain (2007)  Dir: Jaume Balagueró, Paco Plaza
A late night TV host and her cinematographer trail a fire service call into an apartment building in Barcelona, looking for a story. But the situation soon escalates out of control, as the building's residents begin to become animalistically violent, aggressive, and seemingly unstoppable. The two find themselves confined inside the perilous building struggling for survival in this harrowing found-footage horror film.  Spanish with English subtitles. 78 min.
Hippocratic
Thursday, September 13
Presented by: Joseph Starnes, Co-President of Vanderbilt University Medical School Global Health Organization
Australia/India (2017)  Dir: Mike Hill
Dr. MR Rajagopal, a Nobel Peace Prize nominee, has fought to bring palliative care to India. His efforts to bring effective pain control to a country of 1.25 billion people is both inspiring and thought-provoking as it runs in contrast to opioid problems here in the United States. It also serves as an example of how a small group of dedicated individuals can change the world.  English/Malayalam. 92 min.
Something Necessary
Thursday, September 20
Presented by Tara McKay, Assistant Professor of Medicine, Health, and Society
Kenya (2013)  Dir: Judy Kibinge
In late December 2007, Kenyans traveled many miles to cast their votes in the Presidential election. After ballot boxes started disappearing and election results were delayed, the country erupted in protests and ethnic violence, killing and displacing thousands. Anne, whose husband was killed in the violence and who was chased from her farm in 2007, returns home with her son to rebuild their life. She soon finds that everything is not how she left it and struggles to mend relationships, as well as herself. Swahili with English subtitles. 85 min.
Kama Sutra: A Tale of Love
Thursday, September 27
Presented by: Samira Sheikh, Associate Professor of history
India/UK/USA (1996)  Dir: Mira Nair
Evoking the ancient Indian erotic text of the same name, this lush melodrama is a historical fiction set in the sixteenth century. Banished from the palace by her rival in love, Maya masters the elaborate arts of the courtesan set out in the Kama Sutra. She wins the heart of a handsome sculptor, as well as of the prince, but there is a terrible price to pay. English. 117 min.
Scandal in Ivansk
Wednesday, October 3
Presented by Rev. Dr. Mark Forrester, University Chaplain and Director of Religious Life
Israel/Poland (2017)  Dir: David Blumenfeld, Ami Drozd
Most of the Jews in the small Polish town of Ivansk were killed by the Nazis, and the headstones in the Jewish cemetery were later plundered for construction purposes. A group of descendants of Ivansk Jews restore the town's cemetery, retrieving what headstones they can, but when they commission a plaque that includes the word "collaborator," a national scandal is unleashed. This eye-opening documentary strives to understand why much of the nation won't accept that word to describe Polish people who aided the Nazis and benefitted from the genocide of Jews. Polish/English, with English subtitles. 78 min.
Presented in collaboration with the Holocaust Lecture Series
The Good, The Bad, The Weird
Wednesday, October 10
Presented by Haerin Shin, Assistant Professor of English, Cinema & Media Arts, Asian Studies; and Se Young Kim, Mellon Assistant Prof. Cinema & Media Arts/Asian Studies
South Korea (2008)  Dir: Kim Jee-woon
A treasure map and its promises bring together a bounty hunter, a bandit, and a thief in lawless Manchuria, while the impending threat of World War II looms in the background. While the titular roles of The Good, The Bad, and The Weird may initially seem clear, Kim Jee-woon's fifth feature film is a colorful, surprising adventure — just as one would expect from a "Korean Western." Korean with English subtitles. 130 mins.
A Bittersweet Life
Thursday, October 25
Presented by Se Young Kim, Mellon Assistant Professor of Cinema & Media Arts and Asian Studies; and Haerin Shin, Assistant Prof. of English, Cinema & Media Arts, Asian Studies
South Korea (2005)  Dir: Kim Jee-woon
This gripping tale of revenge follows a betrayed hitman as he wades into the criminal underbelly of Seoul. A neo-noir landmark in Korean genre film, Kim Jee- woon's fourth feature film effortlessly combines virtuosic action, cutting humor, and abundant style. The film's lasting cultural impact speaks to its status as a high point in contemporary Korean cinema. Korean with English subtitles. 120 mins.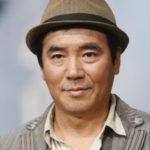 Special Event Sponsored by Asian Studies, Cinema & Media Arts, and the Korean Foundation:
Director Kim Jee-woon will be in attendance for the post-screening discussion to talk about this film and the previous week's film, as well as his other latest projects. 
Word is Out
Thursday, November 1
Presented by Melinda Brown, Librarian for Inclusion Initiatives and for Women's & Gender Studies; and Roberta Nelson, Program Coordinator, Office of LGBTQI Life
USA (1977)  Dir: Nancy Adair, Andrew Brown, Rob Epstein
This documentary about lesbian and gay identities was the first to be made by gay filmmakers. Eye-opening for many viewers at the1978 release, the interviews with 26 participants about what it was like to be gay helped increase understanding for the burgeoning gay rights movement of the 70s. Help us recreate the only 1978 Nashville showings, which were held at the Underwood Auditorium on Vanderbilt's campus and co-sponsored by the Vanderbilt Gay Rights Association and the Tennessee Gay Coalition for Human Rights.  English. 124 mins.
Presented in collaboration with the Vanderbilt Libraries, the Office of LGBTQI Life, and the Women's & Gender Studies Program.
Let the Fire Burn
Thursday, November 8
Presented by Marzia Milazzo, Assistant Professor of English and Latino & Latina Studies
USA (2013)  Dir: Jason Osder
On May 13, 1985, Philadelphia police dropped two pounds of military explosives onto a city row house occupied by the Black liberation organization MOVE. The six-alarm blaze killed five children and six adults, and destroyed sixty-one homes, setting an entire neighborhood ablaze. Only later it became clear that authorities had "let the fire burn." Using archival news coverage and interviews previously withheld from the public, this film documents the tragic events of the bombing and provides a glimpse into the philosophy of MOVE through gripping images that linger long after the film is over. English. 88 mins.
Co-sponsored and presented in collaboration with African American and Diaspora Studies, and the English Department.
Monsieur Lazhar
Thursday, November 15
Presented by Susan Kevra, Principal Senior Lecturer in French and American Studies
Canada (2011)  Dir: Philippe Falardeau
A newly arrived Algerian refugee is hired to teach in an elementary school in contemporary Montreal after a teacher's tragic and unexpected death. Despite some major cultural chasms and his own tragic past, Monsieur Lazhar creates a classroom environment that is demanding but also nurturing and aimed at instilling tolerance and respect. This Academy Award nominee for Best Foreign Language Film resonates even more today, given its focus on immigration and school violence.  French/English/Arabic, with English subtitles. 94 mins.
Stefan Zweig: Farewell to Europe
Thursday, November 29
Presented by Lutz Koepnick, Gertrude Conaway Vanderbilt Professor of German and Cinema & Media Arts
Germany/Austria (2016)  Dir: Maria Schrader
After Hitler's rise to power in Germany, the acclaimed Austrian author Stefan Zweig was forced to flee the country and culture that had been his home. Told in six episodes, director Maria Schrader's Oscar-nominated biopic depicts the final six years of Zweig's life, following him from Argentina to the United States to Brazil, as he struggles to come to terms with his exile, as well as the role of a writer in politically turbulent times. German/Portuguese/French/English/Spanish, with English subtitles. 106 mins.
TransMilitary
Thursday, December 6
Presented by Tara McKay, Assistant Professor of Medicine, Health, and Society; and Dr. Jesse Ehrenfeld, Professor of Anethesiology, VUMC
USA (2018)  Dir: Gabriel Silverman, Fiona Dawson
Around 15,500 transgender people serve in the U.S. military and must conceal their gender identity because military policies ban their service. 2018's SXSW Audience Award in Documentary, TransMilitary chronicles the lives of four individuals (Senior Airman Logan Ireland, Corporal Laila Villanueva, Captain Jennifer Peace, and First Lieutenant El Cook) that put their careers and their families' livelihoods on the line by coming out as transgender in hopes of attaining the equal right to serve. The ban was lifted in 2016, but with President Trump now trying to reinstate it, their futures hang in the balance again as they try to defend their country's freedom while fighting for their own.  English. 93 mins
Films are screened in Sarratt Cinema at 7:30 p.m. unless otherwise noted.