Spring 2012
For additional information call 322-6400.
New: Beto Brant Film Festival*
AbUSed: The Postville Raid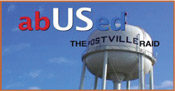 Wednesday, January 11
Presented by: Tristan Call, Vanderbilt Campaign for
Fair Food
USA, Guatemala (2010) Dir: Luis Argueta.
Through gripping personal narratives, this documentary tells the story of the people, families, and town that survived the largest, most expensive, and most brutal immigration raid in United States history. English. Not rated. 96 mins. DVD.
The Strange Case of Angelica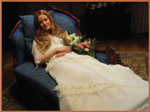 Wednesday, January 18
Portugal, Spain, France, Brazil (2008) Dir: Manoel de Oliveira. A well-to-do family hires a young photogra- pher to take the last photograph of their deceased daughter. Upon seeing her, he falls deeply in love and soon finds her returning to life in his camera lens. Portuguese with English subtitles. Not rated. 97 mins. Funding provided by Nashville Premieres.
After Life

Thursday, January 19
Presented by: Dr. Gerald Figal, Associate Professor of History and Asian Studies
Japan (1998) Dir: Hirokazu Koreeda. This fantasy drama imagines that after death, people have just one week to pick a memory to take with them to eternity. A group of afterlife counselors aid the newly dead in picking their memory and recreating it, filming it, and screening it. Japanese with English subtitles. Not rated. 118 mins.
City of Borders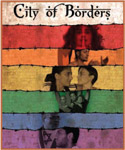 Wednesday, January 25
Presented by: Office of LGBTQI Life
Israel, USA (2009) Dir: Yun Suh. In the heart of Jerusalem stands an unusual symbol of unity that defies generations of segregation, violence, and prejudice: a gay bar called Shushan. This documentary follows the lives of five Israeli and Palestinian patrons as they navigate the minefield of politics, religion, and discrimination in order to live and love openly in a world of conflict. English, Hebrew, and Arabic. Not rated. 66 mins. DVD. Funding provided by the Office of LG- BTQI Life.

100 Days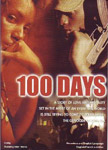 Saturday, January 28 Note: screened at 10 p.m. in The Commons Center MPR
Presented by: Dr. Gregory Barz, Associate Professor of Musicology and Faculty Head of House, North House at The Commons
UK, Rwanda (2001) Dir: Nick Hughes. Shot at the site of the Rwandan genocide, this drama explores the tragedy of the conflict between Hutu and Tutsi. It follows the story of a young Tutsi girl as she struggles to survive the killing by taking refuge in a local church, where a Hutu Catholic priest betrays her and her family. English. Not rated. 100 mins. DVD. Funding provided in part by Global Perspectives and The Commons North House.
If These Halls Could Talk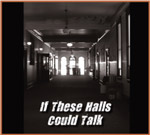 Tuesday, January 31
Presented by: Shay Malone, Assistant Director, Office of Leadership, Development, and Intercultural Affairs
USA (2011) Dir: Lee Mun Wah. Over a weekend in Ukiah, California, a group of eleven students from around the country gathered to talk about the state of diversity on their college campuses. The students' stories are starkly emotional, and highlight the complex issues that underlie the demographics of higher education. English. Not rated. DVD. This film will be followed by a diversity training session and is completely funded by the Office of Leadership, Development, and Intercultural Affairs.

Cow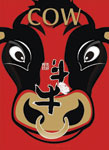 Thursday, February 2
Presented by: Dr. Ling-Hon Lam, Assistant Professor of Asian Studies
China (2009) Dir: Hi Guan. At the onset of WWII, a dim-witted peasant is given a loyal Dutch cow who produces milk with alleged healing powers. This absurd duo becomes the un- likely hero and the last line of defense when the Japanese enter their town. A surrealistic, dark comedy with the gritty atmosphere of war, unravels as man and beast survive the elements of a hard-scrabbled existence. Mandarin with Eng- lish subtitles. Not rated. 105 mins. Digibeta.

The Blues: Feel Like Going Home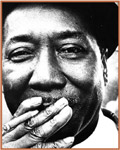 Tuesday, February 7
Presented by: Peter Guralnick, Writer-in-Residence, English Department and Screenwriter Feel Like Going Home
USA (2003) Dir: Martin Scorsese. This homage to the Delta Blues travels through Mississippi and on to West Africa, ex- ploring the roots of the music. It includes vivid original per- formances by Willie King, Otha Turner, and Ali Farka Toure among others and rare archival footage of Son House, Muddy Waters, Johnny Shines, and John Lee Hooker. Eng- lish. Not rated. 83 mins.

Neo-African Americans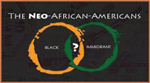 Friday, February 10 Note: screened at 4 p.m.
Presented by: Dr. Frank Dobson, Director, Bishop Johnson Black Cultural Center
USA (2009) Dir: Kobina Aidoo. This documentary discusses the idea of being black in America in light of the influx of black immigrants from the Caribbean and Africa. English. 64 mins. DVD. This film is part of the Black Migration Symposium which will take place at Vanderbilt University February 10 and 11, 2012. The director of this film will lead a discussion after the screening.

Hiding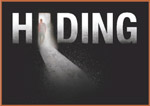 Thursday, February 16
Presented by: Michelle Park, President, Vanderbilt Chapter of Liberty in North Korea (LiNK)
China, USA, North Korea (2011) Dir: Ryan Downer. This short adventure documentary highlights the work of LiNK, a grass-roots organization that helps North Korean refugees escape and pursue new and free lives. The film follows a group of North Korean refugees living in hiding in China today, shining a light on their struggle to survive. Chinese, English, and Korean with English subtitles. Not rated. 39 mins. DVD.

Where Are You Going Moshe?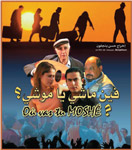 Tuesday, February 21
Presented by: Robert Watson, PhD Candidate in French
Morocco, Canada (2007) Dir: Hassan Benjelloun. Set in the hamlet of Bejjad, the town's only bar has a problem. Faced with a law prohibiting Muslims from drinking al- cohol and the imminent departure of Jewish residents (who are secretly leaving for Israel in the wake of Mo- rocco's independence from France), he'll soon be out of business. But if he can keep just one Jew in town, he will be able to keep his bar. Arabic and French with English subtitles. Not rated. 90 mins. Funding provided by the Program in Jewish Studies.

The Mighty Uke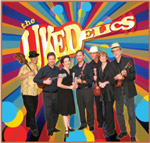 Thursday, February 23
Presented by: Dr. Jennifer Gunderman, Senior Lecturer, Blair School of Music
Canada, France, UK, Israel, Japan, New Zealand, USA (2010) Dirs: Tony Coleman and Margaret Meagher. A documentary about the global resurgence of the ukulele in the 21st century. Discover why so many people of different nations, cultures, ages and musical tastes are turning to the ukulele to express themselves. English. Not rated. 76 mins. DVD. The Ukedelics, Nashville's own ukulele band, will perform a thirty-minute set following the documentary.

Salò, (120 Days of Sodom)
Saturday, February 25 Note: screened at 10 p.m. in The Commons Center MPR
Italy, France (1975) Dir: Pier Paolo Pasolini. Pasolini's final and perhaps most controversial masterpiece. His transposition of the Marquis de Sade's 18th-century opus of torture and degra- dation to 1944 Fascist Italy remains one of the most passion- ately debated films of all time. Italian, French, and German with English subtitles. Not rated. 116 mins. DVD. Funding provided in part by Global Perspectives.

6th Annual Vanderbilt Student Film Festival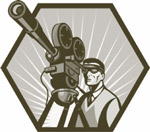 Sunday, February 26
This competitive festival, sponsored by the Film Studies Program and the Office of the Dean of Students, showcas- es the best student media works in all genres (experimen- tal, nonfiction, fiction) by Vanderbilt students. For information on submission deadlines and the schedule of film screenings, visit Film Studies at http://www.vanderbilt.edu/filmstudies.
Website: http://www.wix.com/vsff2012/home
Pray the Devil Back to Hell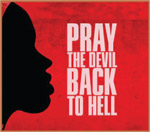 Tuesday, February 28
Presented by: The Margaret Cuninggim Women's Center
Liberia, USA (2008) Dir: Gini Reticker. The extraordinary story of a small band of Liberian women who came together in the midst of a bloody civil war, took on the violent warlords and corrupt Charles Taylor regime, and won a long-awaited peace for their shattered country in 2003. English. Not rated. 72 mins. DVD. Funding pro- vided by The Margaret Cuninggim Women's Center.

The Chaser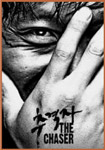 Wednesday, February 29
Presented by: Vanderbilt Korean Student and Scholars Association
South Korea (2008) Dir: Na Hong-jin. A crooked ex-detective turned pimp is in financial trouble when several of his girls dis- appear without clearing their debts. While trying to track them down, he discovers that the same client called all the girls. He ends up on a pursuit that can only end in violence. Korean with English subtitles. Not rated. 125 mins. Funding provided by Vanderbilt Korean Student and Scholar Association.