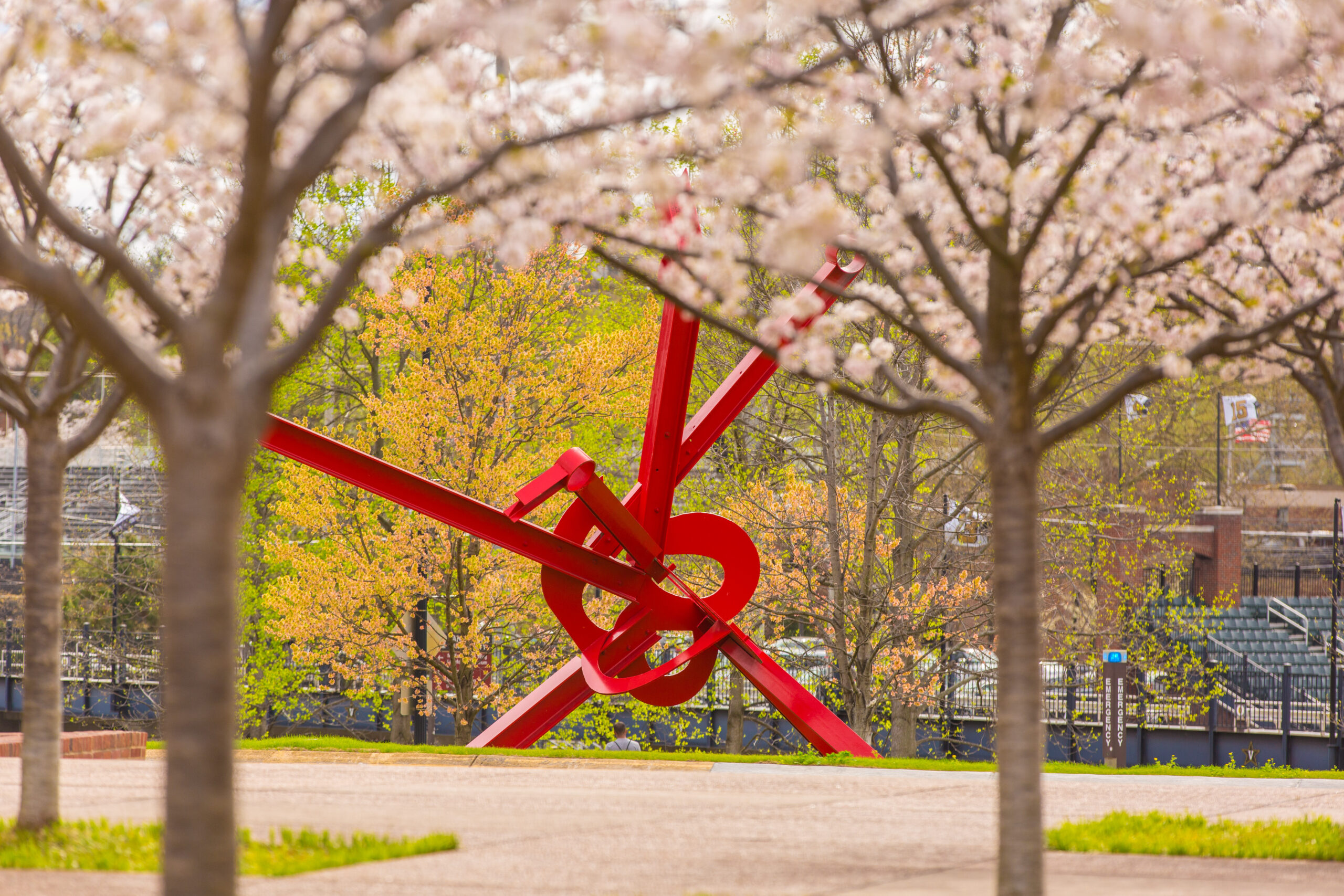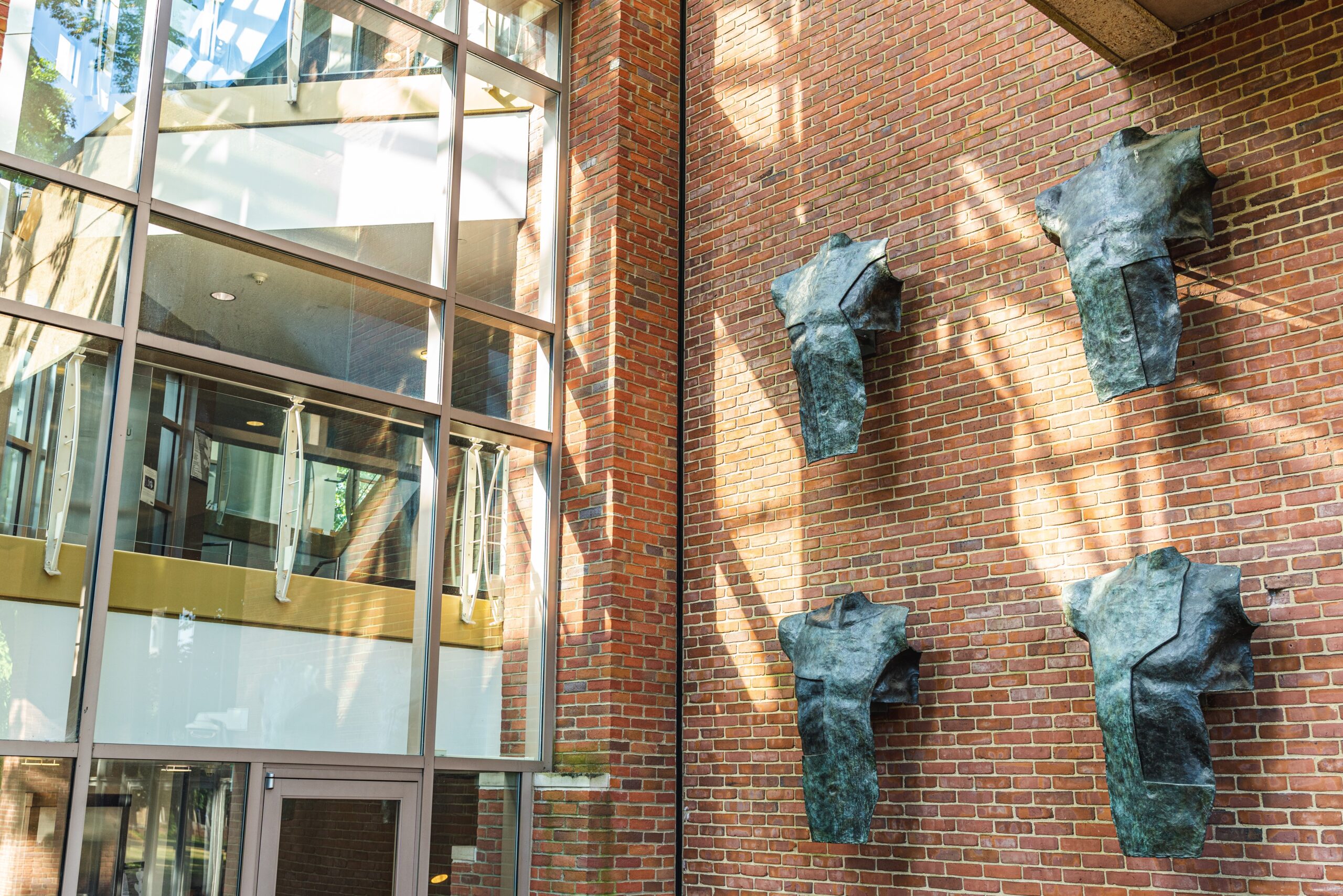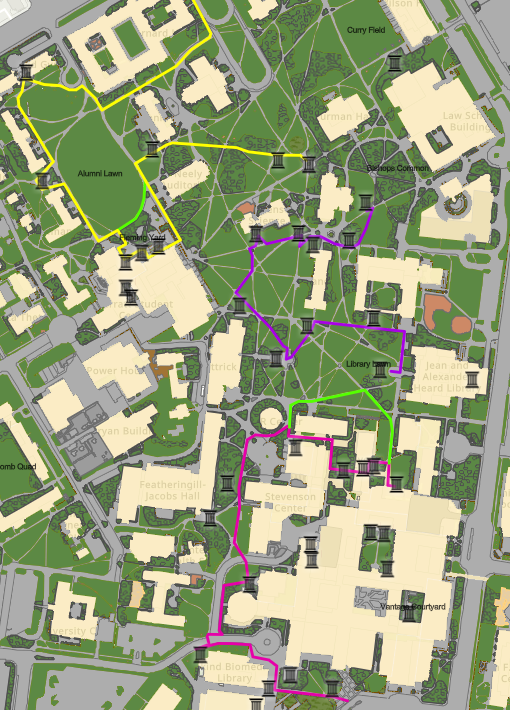 Interactive Sculpture Map
Explore our interactive sculpture map to learn more about the over eighty sculptures featured in Vanderbilt's collection. To access the map, press the "View Map" below. Then, click an icon on the map to learn more about the sculpture, or select one of the tours at the bottom of the map to zoom in on one of our four recommended walking tours.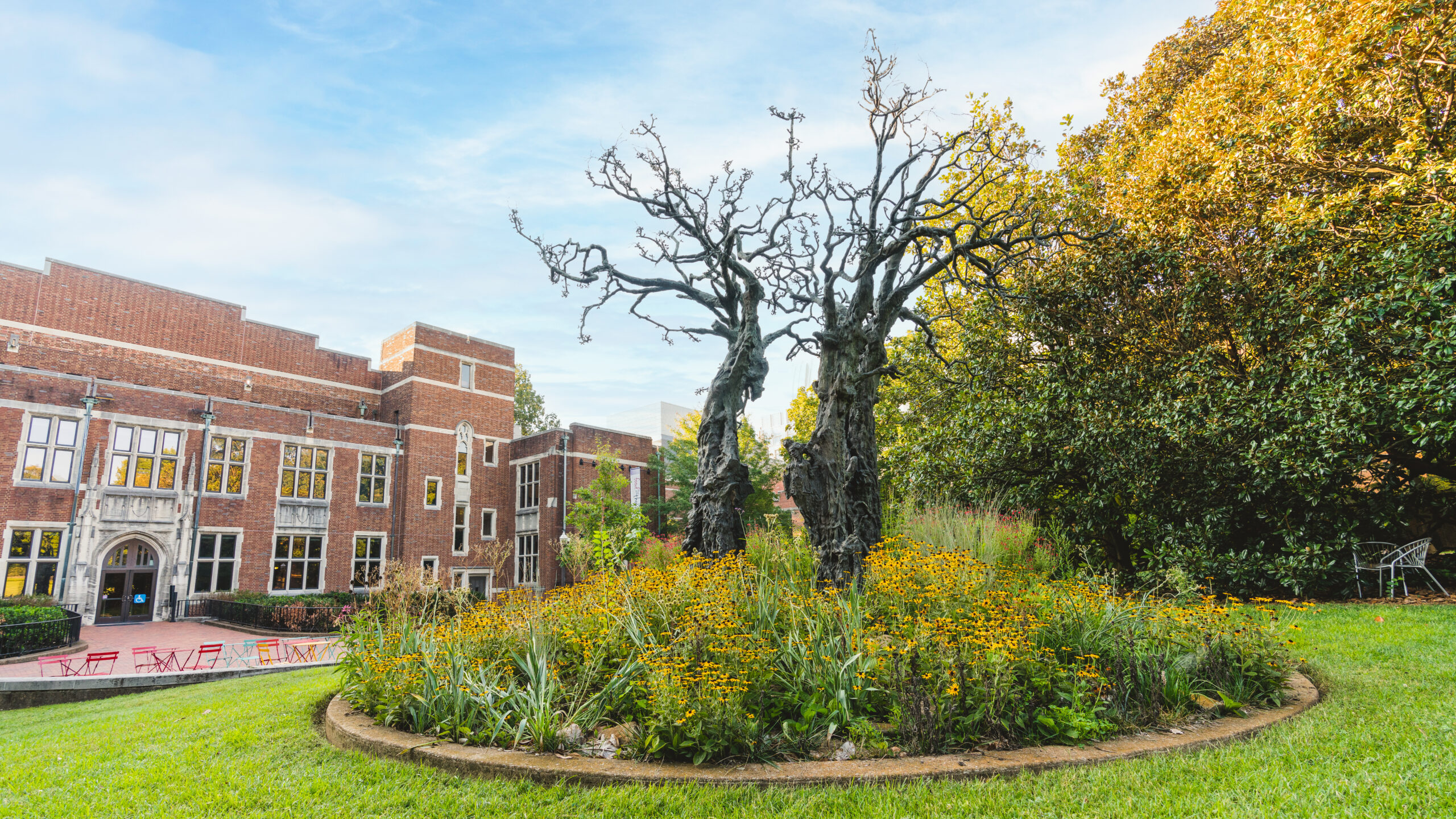 Sculpture Tours
Another way to learn more about the public art on campus is through tours led by student docents. As of April 2023, tours are offered to provide an in-person educational resource to the Vanderbilt community and the public.
Tours will be offered in Fall 2023 by request. Tours offered include Phillips' Assay and the Acsension's Loop routes.
Tour Options
Garden of Great Great Ideas Walk

This tour focuses on the central campus, starting on the library lawn. Many of the sculptures are part of the Garden of Great Ideas series, sixteen bronze works collected in the late 1990s and early 2000s. Other pieces of interest include works by Steve Benneyworth and the Seasonal Cycle mural. The tour highlights the various ways and reasons sculptures and statues come into the Vanderbilt collection.

Library Lawn and Historic Core

Remembrance of Things Past Walk

This tour focuses on the central campus, walking near Kirkland and around Alumni Lawn. This tour includes some of the Garden of Great Ideas collection, while also focusing on statuary and memorials on campus. Vanderbilt's history and growth are highlighted in this tour. Objects of interest include the statue of Cornelius Vanderbilt and the artwork around Rand/Sarratt.

Alumni Lawn and Historic Core

Ascension's Loop

This tour highlights artwork around the science and medical buildings, beginning at Medical Center North and finishing outside the Sarah Stevenson Science and Engineering Library. This tour features many abstract sculptures and places more emphasis on visual analysis and artist information. Works of interest include an abstract sculpture by musician and visual artist Herb Alpert.

Science and Medical Campus

Phillips' Assay: Peabody Campus Walk

This tour is dedicated to the art on the Peabody campus. In addition to discussing the art, docents will give a brief history of this campus, previously belonging to Roger Williams University and then the Peabody College for Teachers before joining Vanderbilt University. Many of the artworks on this campus are connected to significant faculty, staff, and alumni.

Peabody Campus