Cool stuff
Reaching for the stars—Dyer Observatory, at 100 Oman Drive (near Radnor Lake), has programs on astronomical phenomena and makes its telescopes available for public viewing from time to time. Get acquainted with some of the local planets, stars and galaxies. And it's got space to rent for meetings and events, which can lend a space-age aura to any occasion. 373-4897.
Blair concerts—Vanderbilt's Blair School of Music has several concerts or recitals a month featuring faculty and guests. For music lovers, having this many talented people performing here is a real treat.  322-7651.
Rites of Spring—Every spring there are several days of music and gaiety perfect for getting out in the warm sunshine and letting the winter bake out of your bones. 322-2425.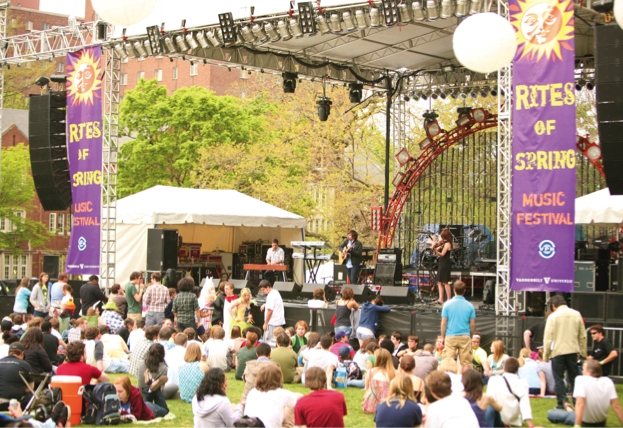 Movies at Sarratt—Sarratt Cinema, in Sarratt Student Center, is the home to film series and festivals, such as the International Lens series. Sarratt: 322-2425.
Discounts on movies—Discount passes to Carmike and Regal theaters are for sale at Vanderbilt Valet and at the Sarratt Box Office. Save enough to buy some popcorn without a home equity loan.
Libraries—People who work at Vanderbilt can use their staff ID card or badge as a library card that gives them access to all the libraries in the University system–hundreds of thousands of books, journals, and videos full of stories, pictures and facts. The collective memory of the human race and the riches of the world.
Central: 322-2800.
Eskind Biomedical Library: 936-1410.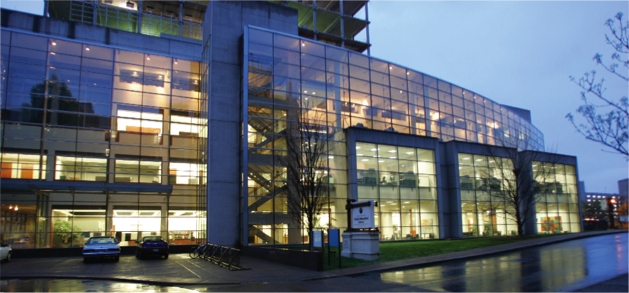 Sarratt Gallery—Monthly exhibitions of works by distinguished artists, available at no charge and a guaranteed spirit-lifter a short walk away.  322-2471.
Vanderbilt University Theater—Student productions of plays, in Neely Auditorium on campus. Don't ask yourself, "To go or not to go"—just go! 322-2404.
Rental of recreational equipment—The Student Recreation Center has a wide variety of recreational equipment–stuff like backpacks, spelunking equipment, volleyballs, and camping tents–available for rental to staff and faculty. That's right: spelunking equipment. 343-8182.
Get crafty—The Needles and Pins craft fair is sponsored every year by the Medical Center Staff Advisory Council. It's a festival of food, music and crafts, and the money raised benefits staff and patients of VUMC.
Discounts on athletic tickets—Full-time Vanderbilt University faculty and staff are eligible for two reduced-priced season tickets for football, baseball and men's/women's basketball based on availability. Just bring your Vanderbilt ID and seven-digit employee ID to the McGugin Center at 2601 Jess Neely Dr., Monday-Friday, 8:30 a.m.-5 p.m. 322-4653.
Great Performances at Vanderbilt—Jazz, dance, classical music, and theater are all a part of the annual programs of Great Performances at Vanderbilt, a catch-all title for a wonderful collection of culture and entertainment. Staff, faculty and students get tickets at a discount.  322-2471.
Cultural Enrichment—VUMC's Office of Cultural Enrichment puts on exhibits of art, programs of music, and other activities that make the Medical Center more pleasant for our patients, as well as staff and faculty. Pleasant surroundings are better for patients and the rest of us, too.  936-1234.
Vanderbilt Fine Arts Gallery—What a treasure this is. The gallery is located in Cohen Memorial Hall on the Peabody Campus, and features exhibitions from guest artists and displays from the university's almost 6,000-piece permanent art collection.  322-0605.
TPAC discounts—Up to a 60 percent discount available on select Broadway, TPAC Presents and Tennessee Repertory Theatre performances at the Tennessee Performing Arts Center. Click on "university," and the password for the discount is "vandytix."  782-4060.
Golfing at Legends—The Vanderbilt Legends Club in Franklin, Tenn., offers staff, faculty and emeritus faculty reduced rates. Daily fee golf is 20 percent off, and joining the club is also offered at 20 percent off. Daily golf information: 791-8100, ext. 238. Membership information: 791-5755.
Vanderbilt Concert Choir—This is a group that was founded in 1895, which means, as a group, it's even older than the Rolling Stones. The choir is made up of undergraduates from all schools, and are known for performing both on campus and for touring to appreciative crowds both home and abroad.
Tailgate—Every fall there is a University-wide tailgate party, featuring food, games, getting together with family, and a Vanderbilt football game. It's quite a blowout.
Get out and see the world—The Vanderbilt Travel Portal can help you plan business trips,  is useful for personal travel and can get you good deals, too.