Convenience/Quality of Life
The Vanderbilt Valet—This service is a real time saver. At no extra cost to you, The Vanderbilt Valet arranges to handle errands such as dry cleaning pick up and drop off, oil changes, jewelry repair, watch batteries, car washing and detailing, and others. 343-8254 (Medical Center North office); 936-8253 (Monroe Carell Jr. Children's Hospital at Vanderbilt office); 936-7977 (One Hundred Oaks office).
Come on and take a free ride—Full-time staff and faculty, as well as volunteers, graduate and professional students can ride Metro Transit Authority buses to and from work for free, using only their ID badges. A great deal for those who live near the bus line, but good for those who live elsewhere, too, because there is a park and ride option. 862-5950.
Come on and take a subsidized ride— Regional Transportation Authority regional bus service, as well as commuter rail service on the Music City Star, are  provided at a discount to all full-time Vanderbilt employees and volunteers.  Rail stops include Lebanon, Martha, Mount Juliet, Hermitage and Donelson.  A free shuttle bus service between the Nashville Riverfront Terminal and Vanderbilt coincides with train arrivals and departures. 862-6117.
Emergency rides home—Let's say you live in Davidson or one of its nearby counties. And let's say you normally get to work by a Regional Transportation Authority carpool, vanpool, train or express bus. And let's say that something happens—sickness, emergency concerning a family member, unscheduled overtime—to prevent you from catching your normal ride home. If you are registered with the Emergency Ride Home service, you can receive a voucher for transportation home. A couple of cautions: you have to be registered with the service, and during times of bad weather the service is not available. 862-8833.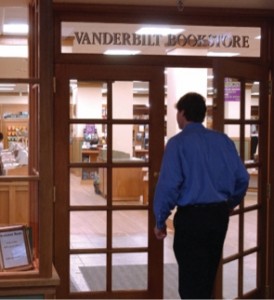 Bookstore discounts—Staff and faculty get a 10 percent discount on most merchandise at the Vanderbilt Bookstore. There aren't many general interest new bookstores left in Nashville, and we've got one right here. 322-2994.
Diabetes-friendly snacks—The 8th Floor Bistro, located on (surprise!) the 8th floor of the South Tower of Medical Center East, is adjacent to the Eskind Diabetes Clinic and offers a selection of diabetes-friendly snacks.
Faculty and Staff Discount Program—Human Resource Services maintains a list of merchants who give discounts and special deals to people who work at Vanderbilt. While the University is not endorsing these businesses, giving these folks your business can save you some money.  322-8322.
Really good coffee—There are coffee stands with both fancy brews and the ultra-potent wake-you-up-from-a-coma stuff in the Courtyard Café, hospital and Medical Center North lobbies, Medical Research Building III, the Rand Dining Hall, and the Hill Student Center at Peabody. There are also Fido's in Hillsboro Village and a couple of Starbucks within walking distance. You have no excuse for sleeping on the job.
Proximity to West End–Vanderbilt is in a great location to get things done during lunch–including grabbing some office supplies, picking up a gift at Scarlett Begonia, or getting your bike repaired at Cumberland Transit.  Or even taking a walk in Centennial Park.
A month off a year—After five years of service for salaried staff and six years for hourly paid staff, the minimum amount of vacation anybody who works here full time gets is three weeks, which, combined with the holidays and personal days you get off, adds up to more than a month of days off every year.
The Campus–The Vanderbilt campus has 330 acres, 6,400 trees, and 220 buildings, and is classified as an arboretum by the American Association of Botanical Gardens and Arboreta. The Peabody section of campus has been a Registered National Landmark since 1968. Both the Peabody and main campuses are wonderful places to walk through the shade, sit in the sun, or listen to birds in an oak. This is your workplace.
Anytime Teller Machines at work—Convenience is king, with ATMs in The Vanderbilt Clinic, Medical Center North, Monroe Carell Jr. Children's Hospital at Vanderbilt, The Commons, Sarratt Student Center, and other campus locations. The Vanderbilt Employees' Credit Union has ATMs at One Hundred Oaks, Medical Center North, Frist Hall, The Vanderbilt Clinic and Monroe Carell Jr. Children's Hospital at Vanderbilt.
Massage therapists at work—There is nothing more therapeutic and relaxing than a good massage, and both the Vanderbilt Center for Integrative Health and the Kim Dayani center have massage therapists. VCIH: 343-1554. http://www.vanderbilthealth.com/integrativehealth/11058 Dayani Center: 322-4751.
Get a haircut at work—The Vanderbilt Hair Salon in Medical Center North offers quality, reasonably priced haircuts and other salon services and products. And Emma knows everything that's going on, too.  322-3433.
Microsoft Office discount—Vanderbilt's Microsoft Campus Agreement means that Vanderbilt employees can buy Microsoft Office for home use for $9.95. Really. Think of all the PowerPoint presentations you can create for family reunions, all for pennies a slide!
The VUH Gift Shop—The Gift Shop on the VUH mezzanine is the ideal place to pick up items. Open 8:30 a.m. to 10 p.m. Monday through Friday, and 11:30 a.m. to 5:30 p.m., Saturday and Sunday. 322-3422.
The Friends Shop—This fine retail establishment, located in the Monroe Carell Jr. Children's Hospital at Vanderbilt stocks lots of neat stuff for kids and grown-ups, too. 936-6186
Commodore Awards–People who work at Vanderbilt who have made it a better place are eligible for the yearly Commodore Awards. There is honor involved. There is cash involved.  Watch for the announcement for nominations every mid-summer.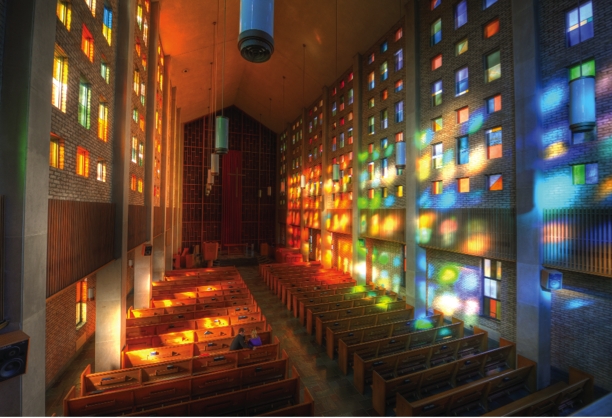 Chapels available–Rhea Chapel in the Medical Center, the Chapel at the Monroe Carell Jr. Children's Hospital at Vanderbilt, and Benton Chapel and All-Faith Chapel at the Divinity School are available to staff and faculty for weddings, memorial services, and other events.
University Club Membership—Staff and faculty are eligible for membership in the University Club, located just behind the Medical Center on Garland Avenue. The club offers a daily lunch buffet, dining and meeting facilities, and a bar. 322-8564.
Proximity to Midtown, Downtown and the Gulch–Vanderbilt is centrally located, which means your workplace is actually near all those trendy joints where trendy people go with their trendy friends. You can even go to lunch and get back in an hour. About.
Help for those from abroad—The International Student and Scholar Services of the Office of the Dean of Students is here to help international staff, faculty and students at Vanderbilt. That help may include immigration matters, orientation or cross-cultural workshops.  322-2753.
Campus Copy—Copying and binding are available at both the Rand Hall location and the Chestnut Street location of Campus Copy. You have to pay for the work, but pick up and delivery are free. Rand: 322-6849. Chestnut Street: 936-4646.
Eats on campus—The Medical Center has Au Bon Pain (soon!), the Courtyard Cafe, and the food court at the Monroe Carell Jr. Children's Hospital at Vanderbilt, (which includes a Subway and a Ben and Jerry's), but it's possible to branch out culinary-wise without leaving campus. There are eateries at the Central Library (Food for Thought) Rand Hall, the Schulman Center for Jewish Life (Grins Vegetarian Café), Carmichael Towers East, Hill Student Center on the Peabody Campus, and Sarratt Student Center–all beckoning to the adventurous palate.
Convenient Ticket Master outlet—If you want to buy tickets in person to area concerts, sporting events, tractor pulls, or whatever, it's good to know there is a Ticket Master outlet right on campus, at the Sarratt main desk.  343-3361.
Staff recognition ceremony–Each year Human Resource Services recognizes those who have served the University and Medical Center for at least 10 years, proceeding in increments of five years, up to as much as 50 or even 60 years of continuous service. It's an honor to the people who show up every day, do their jobs well, and make the place special.
Proximity to Hillsboro Village–The Village has restaurants, banks, a cook store, boutiques, a place to pick up some beverages, and lots of other cool places—all within walking distance.
Wi-Fi—Many buildings at Vanderbilt have wi-fi, and if you'd like to have wireless internet access for your office, contact Information Technology Services to work out the details. Also, remember that free internet access via terminals is available in many locations on campus, including libraries, the Health Plus fitness center and others.
Holiday turkeys—Vanderbilt traditionally has provided a turkey to its staff and faculty members at holiday time. This is great if you like turkey, but even if you don't, the extras are donated to a local charity. Vegetarian? They even have tofurky!
Access to information—The University and Medical Center work hard to keep staff and faculty informed about what is going on. There are publications, both electronic and printed, including My VU, My VUMC, House Organ, VUMC Reporter,and Vanderbilt View devoted to employee features and news. And there are the University and Medical Center websites, which are the gateway to HR information and policies and a plethora of information and links to individual departments and divisions within the University.
Vanderbilt on social media— Facebook,Twitter and You Tube users can follow news and information from the Medical Center and University. Who knows? Maybe you'll find a video of a beloved faculty member singing karaoke to an old Chi-Lites song.
Crime prevention—We know that the best way to deal with crime is to prevent crimes from happening, and Vanderbilt Police has a program dedicated to teaching staff, faculty and students how to avoid being victimized. It's good to have an employer that takes protecting its employees seriously. 322-2558.
Religious services—At the Medical Center there are half-hour non-denominational Sunday morning services at Rhea Chapel (just off the hospital lobby) at 10 a.m. and at the chapel in Monroe Carell Jr. Children's Hospital at Vanderbilt at at 11 a.m. In addition, during the week, there are various Catholic and Protestant services on campus, as well as services and observances for those of Jewish, Muslim and other faith traditions. Vanderbilt is a place of learning, and also a place of faith.
Staff Advisory Councils—Both the Medical Center and University have Staff Advisory Councils who act as representatives and informational conduits of information between the non-faculty staff and administration. They are made up of elected representatives who are dedicated to making Vanderbilt a better place.
Faculty Senate—One way faculty members make their voices heard in the administration of the University. The Faculty Senate is the representative, deliberative, legislative body of the faculties.
Jump starts and help with lock-outs—Got a dead battery or lock your keys in your car? Good thing you work for Vanderbilt. Staff, faculty and students may request help with their vehicle (it has to be on campus), and most of the time, Vanderbilt Police are able to help. 322-2745.
Free fingerprinting—Sometimes for licensing, citizenship or internship applications you need to send in a copy of your fingerprints. Where the heck can you get THAT done, short of, like, getting arrested? The Vanderbilt Police Department has a free fingerprinting service for times when you need to prove who you are when your mom's not around to vouch for you. 322-2745.
University and Medical Center calendars of events online—There's so much stuff going  on around campus—sports, parties, musical events and other things—that it's hard to keep up with it all. Luckily, you don't have to.
Connect to HR—Human Resource Services operates a website that allows staff and faculty to access payroll information, leave balances, and other information that—you know this is true—you can get an intense need to know in the middle of the night.
Employee Satisfaction Surveys—Regular surveys are conducted among both Medical Center and University staff and faculty to find out what people like and don't like about Vanderbilt, so that we can work to make the place better.
Alternative work arrangements—Vanderbilt supports alternative work arrangements as viable options for staff in some situations based upon the needs of the job, work group, or organization. This may mean telecommuting, job sharing, flexible work schedules. Not all jobs lend themselves to such arrangements, and both the employee and the department have to be OK with this new way of getting a job done—but sometimes an alternative arrangement is the best arrangement, and the University has a policy for putting it all together. 322-8330.
State of the Medical Center address—Every year the vice chancellor for Health Affairs gives an update on where the institution stands, outlines plans for the future, and takes questions from anybody who has one. A great chance for everybody to hear from the institution's leadership—and vice versa.
Great co-workers–Vanderbilt has the most diverse workforce in Nashville. You have co-workers from all over the world, co-workers of all races, ages, backgrounds and sexual orientations. You have co-workers who are fascinating people, co-workers who are involved in their communities, and, probably, co-workers who, with appalling regularity, quote dialogue from the movie Airplane. And, most important, co-workers who are good people to work with.
Being involved in things that matter–This is an institution dedicated to some of humanity's highest callings: healing the sick, scientific advancement, educating others, making the world a better place. This is an institution that contributes tremendously to our community–as an institution, through staff, faculty, and students individually, and through our economic impact. This is an institution that contributes hundreds of thousands of dollars to the United Way, gives blood to the Red Cross by the gallons, and gives millions in charity care to those less fortunate in our area. All of us who work here–whatever our jobs–are a part of these achievements, and can take pride in the accomplishments and mission of our institution.