Vanderbilt to begin utility and infrastructure upgrades for campus growth
Vanderbilt University is making extensive upgrades to its utilities and other infrastructure as it prepares for campus growth. The Central Utilities Initiative, scheduled to begin in February 2023, will provide enhancements to support various Vandy United projects, the Highland Quad Residential Colleges that will be built along 25th Avenue South, and other future projects.  
"The Central Utilities Initiative reflects the university's forward-thinking approach to campus growth," said Vice Chancellor for Administration Eric Kopstain. "Although it won't be as visible to the community as other capital projects, the initiative will have a far-reaching impact, helping us achieve our sustainability goals and enabling us to build facilities that drive our research and education mission."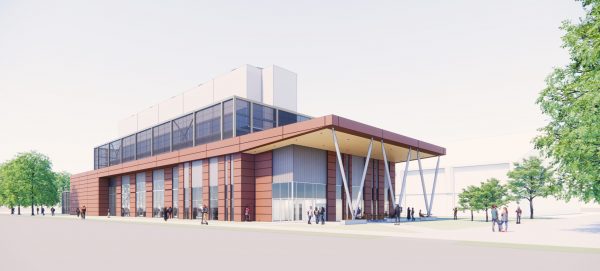 Among the planned upgrades, the initiative will enhance the resiliency and redundancy of utility systems on campus. Capacity for utility generation will be increased with the construction of a new power plant beginning in 2023, as well as with improved distribution lines. The Highland Chilled Water Plant and substation, which is being designed to achieve LEED certification, will be at the recreation field on 25th Avenue South next to the David Williams II Recreation and Wellness Center. 
Similar to the Phase I construction project in the Peabody Neighborhood in 2020, the Central Utilities Initiative will convert the original underground steam distribution system to hot water and also install chilled water lines, saving considerable energy in support of the university's sustainability goals. In alignment with Vanderbilt's FutureVU vision, the project will include the burying of overhead utilities, road improvements and an enhanced pedestrian-centric environment, comparable to the transformation of the West End Neighborhood in 2019. 
"The university's vision to provide the best facilities and buildings for the Vanderbilt community wouldn't be possible without projects like this," said Mike Perez, associate vice chancellor and chief facilities officer. "The utilities installed during the this project will provide support for not only our current buildings but also any future expansion. Like the West End Neighborhood transformation, the updates will eliminate the eyesore of overhead utility lines and make the area more inviting for the Vanderbilt community."   
Logistics and updated information about the construction projects will be available on the Central Utilities Initiative website and published in MyVU.