Vanderbilt outlines major plans to reduce environmental footprint
University will power its campus entirely through renewable energy and commits to carbon neutrality by 2050
Vanderbilt University today unveiled a comprehensive long-term strategy to significantly reduce its environmental footprint in part by powering its campus entirely through renewable energy, putting the university on track to be carbon neutral by 2050.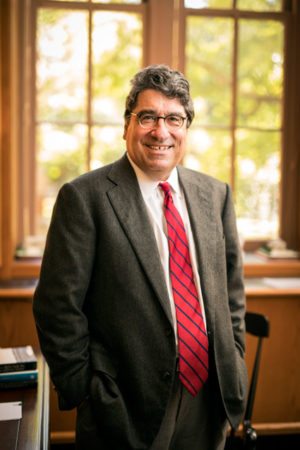 While achieving the balance of carbon neutrality has become a sustainability standard at many American universities, Vanderbilt leaders today said they plan to go a step further and produce more renewable energy than consumed. Considerations for the renewable energy surplus include feeding energy back to the power grid or storing for use during high-demand seasons or emergencies.
The university plans to meet its 2050 commitment by:
Investing in on-site clean energy
Investing in off-site large-scale renewable energy
Increasing green spaces across campus such as more pedestrian-friendly walkways and parks
Reducing energy consumption and waste
Decreasing the university's carbon footprint from transportation and commuting
Investing in sustainable infrastructure
"Investing in our shared future matters. These efforts will ensure a vibrant, healthy, and welcoming campus for years to come. It is our responsibility to do our part to preserve the environment for our campus community and set a strong example for how to care for our shared home, our planet," Chancellor Nicholas S. Zeppos said. "With this commitment, we aim to better protect our environment and improve quality of life in Middle Tennessee, and to be a proving ground for innovative technologies and strategies that ensure a more sustainable future for all."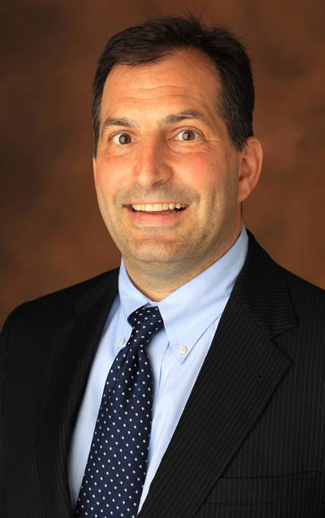 The university's sustainability goals, a collaborative effort among administrators, faculty, staff and students, will fall under FutureVU, Vanderbilt's holistic planning process for developing spaces on campus and investing in initiatives that support the people who live, work and learn in them.  The university comprises over 330 acres of real estate and as one of the largest employers in the region, has more than 10,000 commuters daily.
The sustainability efforts also align with the university's core missions of teaching, research and discovery through the Academic Strategic Plan.
"We are transforming how we think about our campus – not only the land, but also the people living and working on it," said Eric Kopstain, vice chancellor for administration. "This requires a holistic approach to sustainability that permeates throughout campus and beyond."
To achieve its goal, the university commissioned multiple comprehensive operational studies to better understand and develop the solutions needed to address the university's environmental impact:
The BlueSky Energy Vision Study, a 10-month study carried out by the BlueSky Vision Executive and Advisory Committees, a mix of diverse stakeholders across campus, studied the implementation of a comprehensive renewable energy plan through energy conservation, production of on-site clean (without combustion) and renewable energy, procurement of off-site renewable energy to mitigate campus greenhouse gas emissions, and sufficient storage of clean energy to provide the campus with energy resilience.
The Large-Scale Renewable Energy Study, conducted with input from the Large-Scale Renewable Energy Study Advisory Committee, a mix of diverse stakeholders on campus, explored potential options for off-campus, large-scale renewable energy sources, including solar and/or wind projects.
MoveVU, the university's mobility and transportation strategy, developed with engagement from across the campus community, will help prioritize the best use of Vanderbilt's limited land. The transportation and mobility strategy calls for a comprehensive, layered and connected ecosystem that serves the Vanderbilt and wider Nashville communities. It recommends a decrease from around 68 percent to 47 percent in drive-alone commuters and an increase in use of more sustainable modes of transportation, resulting in a reduction in carbon emissions.
The Zero Waste Study, currently underway by a diverse group of campus stakeholders including many students, has been charged with developing a plan to reduce consumption and landfill waste across campus. Priorities include addressing food waste through Campus Dining and eliminating single-use plastic water bottles across campus.
"Reaching this goal is going to take the collective effort of our campus community," Kopstain said. "We need all of the puzzle pieces to align, but once they do, we will improve the social, environmental and economic impact of this university's land and human capital."
The university, named one of the most environmentally responsible colleges in 2018 by The Princeton Review, has already made significant strides.
In 2014, Vanderbilt completed a $29 million conversion of its campus power plant to all-natural gas fuel, eliminating coal use on campus and reducing power plant greenhouse gas emissions by 25 percent in two years.
In 2016 and 2018, the university was given the TN Sustainable Transportation Award by the Tennessee Department of Environment and Conservation, and in 2018 was awarded a $4.5 million, three-year federal Congestion Mitigation and Air Quality (CMAQ) Improvement Program grant.
During the 2017-18 fiscal year, the university invested in a suite of projects making a positive environmental impact, including a food-waste composting program; a dockless bikeshare program; the addition and expansion of the School of Nursing building, the first WELL building in Nashville; one new LEED building; one new green roof; eight BigBelly recycling containers; and three solar picnic tables.
For more information about Vanderbilt's sustainability efforts, visit the FutureVU Sustainability website.