About Us
The mission of the Project Safe Center is to provide information, support, referrals, and education about sexual and intimate partner violence (including sexual assault, dating violence, domestic violence, and stalking) and gender and sexual harassment, as well as consent, healthy relationships, and healthy sexuality to the Vanderbilt University community. Project Safe serves as a central resource for those impacted by sexual and intimate partner violence and can assist with navigating the University's resource and support network (including the University Counseling Center, Student Health Center, the Title IX Office, Equal Opportunity and Access, the Employee Assistance Program, and the Vanderbilt University Police Department), as well as external support and law enforcement resources.
In both 2021 and 2020, Vanderbilt University received the Campus Prevention Network Seal of Prevention, awarded to institutions of higher education that have demonstrated a commitment to digital prevention programs tied to student safety, well-being, and inclusion. Each recipient of the CPN Seal of Prevention has taken action to create a safer, more inclusive campus through comprehensive, evidence-based digital prevention education on issues such as sexual assault, alcohol misuse, mental health, and discrimination. In 2017, Vanderbilt University was recognized by the Campus Prevention Network with its Prevention Excellence Award, in recognition for Vanderbilt's demonstrated commitment to the highest standards in sexual assault prevention. In 2019, and for a third time, Project Safe has been named Campus Partner of the Year by Housing & Residential Education! The award recipient is selected by student Residential Education staff.
Our staff include:
Cara Tuttle, J.D., M.A.
Director
cara.tuttle@vanderbilt.edu
Cara Tutt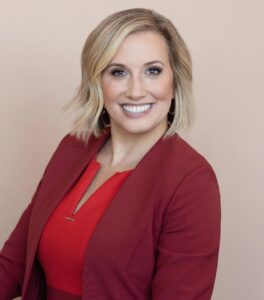 le has served as Director of the Project Safe Center since its founding in 2014. Cara previously served as the Associate Director for Student Accountability, Community Standards, and Academic Integrity at Vanderbilt University and as Director of Programs for the Women's Center at Northwestern University. Cara holds a JD from Vanderbilt University Law School, Master of Arts in Women's and Gender Studies from the University of Louisville, and her Bachelor of Science in Political Science from Ball State University, where she graduated summa cum laude. Cara was selected as the 2015 recipient of the Mary Jane Werthan Award, which is presented to a member of the Vanderbilt community who has contributed to the advancement of women at Vanderbilt on a systemic level. The award is named in honor of Mary Jane Werthan, the first woman member of the Vanderbilt Board of Trust. In 2016, Cara received the K.C. Potter Outstanding Service to Students Award from the Vanderbilt University Office of the Dean of Students. In 2017, Cara participated in Vanderbilt Leadership Academy, a nine-month learning journey for high-performing leaders from academic and administrative areas at both Vanderbilt University and Vanderbilt University Medical Center. In November 2021, Cara received the Chancellor's Leadership Excellence Award, which may be awarded to a full-time staff member who shows outstanding commitment to the Vanderbilt University's mission by exhibiting strong leadership, such as building engagement and trust, coaching and developing others, building partnerships, and leading with courage. Cara provides institutional advocacy on aspects of University response systems and processes involving sexual violence and represents the University on the AAU Advisory Board on Sexual Harassment and Gender Discrimination and the NASEM Action Collaborative to Prevent Sexual Harassment in Higher Education. Cara is the chair of the Provost's Sexual Misconduct Prevention Committee and the University's ROTC Officer Education Sexual Assault Prevention Committee. Cara previously served as co-chair of the University's Staff Women's Advancement and Equity (WAVE) Council. Cara also serves as a Senior Lecturer in the College of Arts and Science within the department of Gender and Sexuality Studies, for which she teaches the Seminar on Gender and Violence.  Recently, Cara co-authored Preventing Sexual Harassment and Reducing Harm by Addressing Abuses of Power in Higher Education Institutions for the National Academies of Sciences, Engineering, and Medicine.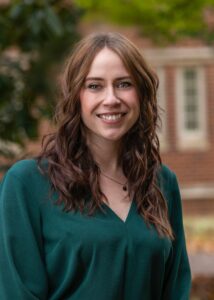 Olivia Darrow, L.M.S.W.
Assistant Director for Advocacy Services
olivia.darrow.1@vanderbilt.edu
Olivia joined Project Safe Center in September 2020. Prior to joining the team at Vanderbilt, she worked as a Victim Advocate & MAP Volunteer Coordinator at the Sexual Assault Center in Nashville. There she supported those affected by sexual violence with medical accompaniment, navigating the criminal justice system, and assistance accessing needed resources. As an advocate on the Gender, Romantic, and Sexual Minorities outreach team, Olivia worked to make services more accessible and affirming for individuals of all identities. She also served as the volunteer supervisor and training facilitator for the Sexual Assault Center's Medical Accompaniment Program. Previously, Olivia provided court advocacy and assistance obtaining protective orders for those affected by domestic violence at the Jean Crowe Advocacy Center. Olivia is a Certified Application Assistant for the Tennessee Safe At Home Address Confidentiality Program. Olivia holds a Master of Social Work degree with a focus on Organizational Leadership from the University of Tennessee.
Otis McGresham, Ed.D.
Assistant Director for Prevention Education
otis.mcgresham@vanderbilt.edu
Otis holds a Doctor of Education in Learning Organizations and Strategic Change from Lipscomb university, a Master of Higher Education Administration degree from Texas A&M University, and a Bachelor of Arts in Organizational Communication from Western Michigan University.  Advocacy and education have been a consistent part of Otis' student affairs career that began in 2003. Along with his passion for serving students, he brings broad professional experience from multiple functional areas of student affairs. Previously, Otis has served as the Assistant Director for Interpersonal Violence Services and Advocacy and the Rape Prevention Education Coordinator in the North Carolina State University Women's Center and Coordinator of Student Assistance Services and Hall Director at Texas A&M University. Otis' focus is on creating and maintaining educationally purposeful environments where all students feel safe, empowered, and encouraged to participate fully and authentically in the university experience. Connecting prevention principles to everyday activities, Otis works to empower our entire community to make tangible steps toward violence reduction. Otis is the primary coordinator of Project Safe's bystander intervention and healthy masculinity programming.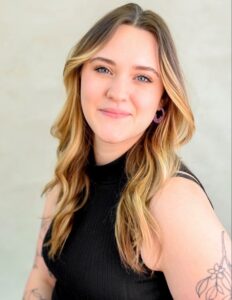 Ana Mims
Victim Resource Specialist
Ana joined the Project Safe team in January 2022.  Ana spent her childhood abroad before moving to Virginia, where she received her Bachelor of Science in Psychology in 2017 and graduated summa cum laude. While studying for her undergraduate degree she was actively involved in residence life on campus, regularly volunteered with her local YWCA's Sexual Assault Response Program, and joined a research team that published findings on academic resiliency and university retention programs. After graduation, she spent the next several years working in human services fields primarily focused on pediatric mental health and trauma. After moving to Nashville in August of 2020, she worked at a nonprofit women's drug and alcohol rehabilitation center.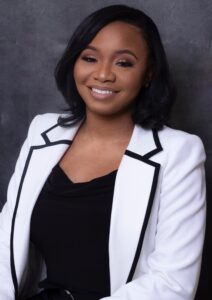 Brandi Slaughter, M.A.
Prevention Educator and Victim Resource Specialist
brandi.slaughter@vanderbilt.edu
Brandi joined the Project Safe team in June 2023. She provides provides prevention education programming for issues including sexual assault, sexual harassment, dating and domestic violence, sexual exploitation, stalking, and other forms of sexual misconduct. Brandi earned her Bachelor's degree in Psychology and Master's degree in Clinical Mental Health Counseling. Previously she worked with Nashville community organizations and in the Vanderbilt Medical Center. Her overall mission is to empower and educate the community to live a life that is violence-free, healthy, and intentional.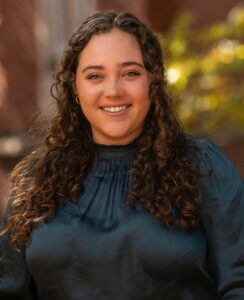 Genna Yonge
Graduate Assistant
genna.yonge@vanderbilt.edu
Genna joined the Project Safe team in August 2022. She is currently earning her Master of Education from Vanderbilt in the Higher Education Administration Program. Before moving to Nashville, Genna earned her Bachelor of Arts in International Studies from the University of Alabama in May 2020 and subsequently moved to New Orleans to teach 6th grade Social Studies. At Project Safe, Genna enjoys engaging students in violence prevention education by facilitating discussions and programs about consent education, bystander intervention, and more.
Makenzie Knapp
Administrative Assistant
Makenzie joined the Project Safe team in October 2023.
Stay Informed:
Join our email list!  We send only a few emails each month, and this is the best way to stay informed about our upcoming programs, trainings, and volunteer opportunities.
Contact Us:
Email:  projectsafe@vanderbilt.edu
Office Phone:  (615) 875-0660
24-Hour Crisis Hotline:  (615) 322-SAFE (7233)
Location:  We're located behind McGill Hall in the brick Cumberland House on West Side Row, just a few houses down from the K.C Potter Center and the Women's Center.  Our address is 2304H Vanderbilt Place, Nashville, TN 37203.
For maps of the entire campus, view the Campus Map or download the Vanderbilt mobile app.
For driving information and locations of public parking, please visit Vanderbilt Traffic and Parking for details about visitor parking.  There is metered public parking near Project Safe available along West End Avenue.