Holmes assumes presidency of Tennessee Dietetic Association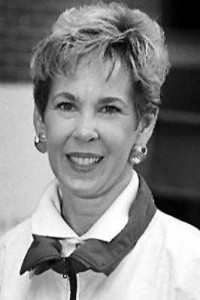 Marilyn Holmes, the manager of Health Plus, the staff and faculty wellness program, and a registered dietitian, assumed the presidency of the Tennessee Dietetic Association (TDA) on June 1.
The TDA is an affiliate of the American Dietetic Association, and seeks to improve health and nutrition of the citizens of the state.  TDA serves the public by providing trustworthy food and nutrition information and by making the training and expertise of dietitians more available to the health care community and to the public.
Holmes will serve a one year term; her duties will include ensuring that the Association's strategic plan is implemented in order to meet annual and long term goals. Additionally she will serve as the chief executive officer, official spokesperson of the association and the chair of the board of directors, as well as other duties.  For the past two years Holmes as served as TDA's Advocacy Policy chair and Education chair, respectively.
"This is an exciting time to be highly involved in the association," Holmes said in an e-mail. "Currently there are 1,369 Registered Dietitians (RDs) in Tennessee practicing in areas such as clinical nutrition, community nutrition, private practice and food/nutrition management.
"Our Association's top priorities are child health/nutrition and advocacy related efforts, especially those connected to health prevention and healthcare reform. RDs are the food and nutrition experts who can translate the science of nutrition into practical solutions for healthy living."