Stuff You Hope You Never Need
Life Insurance for staff and faculty—Staff and faculty have group term life insurance equal to annual salary as part of their benefits package. Those who wish to purchase more may do so, up to an additional three times your annual salary. 322-8330.
Long-term disability insurance—If you are disabled and are not able to work, this coverage picks up six months later, and provides 60 percent of your salary—a key piece of financial security for your family in case something terrible happens. 322-8330.
Life insurance for dependents—Vanderbilt provides life insurance for your spouse and eligible children. Coverage for a spouse is $5,000 and coverage for a child from birth to 19 years (23 years if a full-time student and eligible dependent) is $2,500.  322-8330.
Accidental death and dismemberment insurance—Vanderbilt makes this coverage available to staff and faculty as part of its benefit package. The prospect isn't much fun to think about, but it's good to know the coverage is there if it's needed.  322-8330.
Sick leave is applicable to family members—Vanderbilt sick time may be used to care for family members who are sick, which gets you out of trying to weasel around and claim to be sick when you actually have a sick spouse or child. 322-8330.
Hardship Fund—Faculty and staff who are facing a one-time financial hardship can apply for money from this fund to help get back on their feet. 936-1327.
AlertVU—This is a service that rapidly sends messages to the delivery points a subscriber chooses—cell phone (voice or text), land line, or email account—in the event of an emergency that poses an imminent threat or danger to the Vanderbilt community. Be aware out there.
Full retirement payments after long-term disability—If you have the misfortune to need to leave your job due to long-term disability, you don't have to lose out on your retirement. The plan continues monthly contributions to your retirement account if you are a participant in Vanderbilt's Retirement Program. 322-8330.
Bereavement leave—It's good to know that you can take up to three paid days off if there is the death of a spouse, domestic partner, son, daughter, mother, father, mother-in-law, father-in-law, sister, brother, grandparent, grandchild, stepparent, step-sibling or stepchild.  322-7259.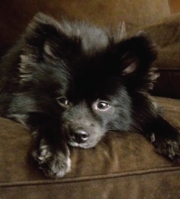 Pet insurance—Nobody likes having a sick cat or dog, but knowing that Vanderbilt offers pet insurance can help take away some of the financial bite.