Kids and Families
Quality early childhood education for children of faculty and staff—There are  4 child care centers on the Vanderbilt campus, providing quality early childhood education to the children of faculty and staff. The program serves children a from infancy (6 weeks) to 5 years old. The Centers are licensed by the Tennessee Department of Education and offered at: Belcourt Avenue, Edgehill Avenue, 18th Avenue and Patterson Street.
Prenatal education and a savings bond—Health Plus wants to support you in having a healthy pregnancy by offering Babies and You, a prenatal education program to encourage early and consistent prenatal care. Educational sessions on various topics are offered monthly. A $100 U.S. Savings Bond (taxable) is offered to eligible participants who attend at least three of the monthly classes and go to all of their prenatal care provider visits. Full-time, benefits-eligible Vanderbilt employees, their spouses, and dependents are eligible for this program. Enrollment is easy and available online.
Support for aging loved ones—The Child and Family Center offers a variety of elder care resources including an annual elder care fair, monthly lunch and learns (Boomers, Elders, and More Series), a caregiver support group, and personalized consultations for those providing care for a loved one.
Parents in a Pinch Service—The Child and Family Center offers Parents in a Pinch to provide back-up child care and back-up adult care services for infants, preschoolers, school-agers, parents or yourself.
Summer camp directory—Looking to find a camp for your child this summer? The Child and Family Center website has an extensive list of summer camps for day and overnight to help you find the right program for your child. You can filter by county and obtain descriptions and contact information. You can practically taste the s'mores.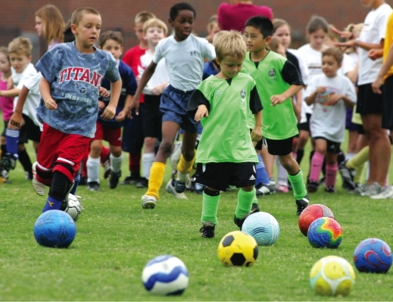 Summer camps on campus—The Vanderbilt campus is brimming every summer with camps to keep youngsters amused and to teach them new skills. There are music camps, a baseball camp, football camp, basketball camps for both boys and girls, soccer camps, tennis camp, science camps, and engineering camp, and camps for young people with disabilities
A Sitter Service—The Sitter Service is offered by the Child and Family Center and is a great resource for connecting faculty and staff who need sitter services with Vanderbilt students and employees who are interested in providing care for infants, preschoolers, school-agers and adults. The service will allow you to quickly access in-home sitters while allowing students and employees to earn extra income and enjoy providing care and companionship.
Tuition discounts for children—Eligible dependent children may qualify for tuition benefits if you have been a full-time member of the Vanderbilt staff or faculty for the past five continuous years, or have equivalent service at another accredited college or university. For Vanderbilt, the discount is 70 percent; for courses at other accredited universities or colleges, the benefit is tied to that school's tuition amount.  322-8330.
Lactation rooms and breastfeeding information—To support moms who would like to breast feed or express breast milk after returning to work, there is a dedicated employee lactation room in Medical Center East, and rooms shared with new moms who are patients are also available in VUH and the Monroe Carell Jr. Children's Hospital at Vanderbilt. Also, the Child and Family Center offers resources to support you in a healthy pregnancy and baby's best start. These resources will provide you with educational opportunities at Vanderbilt, breastfeeding basics, location of lactation rooms and more. 936-1414.
Sibling at Birth program—Brothers and sisters aren't left out when it comes to welcoming the addition to the family—this program prepares children to be present to welcome a new baby into the world. 936-1414.
If you need to, you can see a doctor fast—The Vanderbilt Family Appointment Program (V-FAM) offers medical appointments to staff, faculty and their immediate families within 48 hours for the treatment of acute/chronic problems. This doesn't necessarily mean you'll see your regular doctor, but you are guaranteed to see somebody who can help, and an RN and a patient services coordinator guide you through when you call.  343-8863.
Domestic partner coverage—Vanderbilt extends its health and other benefit coverage to same-sex domestic partners. This is important for gay and lesbian employees, of course, but it's an important statement about the values of non-discrimination the University stands for, too.
Adoption Assistance—The University will reimburse up to $3,000 per child for eligible expenses toward adopting up to two children. The cost of childbirth has always been covered, and now some of the costs of growing a family through adoption are covered, too.
Family Therapy—All the insurance plans available to VU faculty and staff cover family therapy, in addition to individual therapy. Sometimes the best way to deal with a problem is to have the whole family in on the solution, and this coverage recognizes that.
Theme park discounts—Heading to Disney World, Six Flags, Busch Gardens, Nashville Shores, or other big time theme parks? Check out the discounts in the Faculty/Staff Discount Program before you go and save some bucks.