Floating on a river of uncertainty

One year after Barbara McCafferty and her husband, Dave Paczko, were rescued from the chest-high waters filling their home, the couple is still swamped by the financial and emotional aftermath of Nashville's historic floods.
McCafferty, a post-op assessment nurse in Vanderbilt's Digestive Disease clinic, said the one-story house near Percy Warner Park was inundated with so much water it was uninhabitable and nearly all of their belongings were ruined.
While coping with the aftermath of the flood, McCafferty learned that her husband would have to undergo his 28th operation for cancer in his hip and leg. He spent nearly two months in VUMC and an extended care facility and today the pair is still living with her son in a small house in Cheatham County.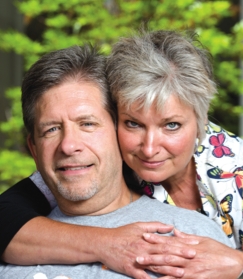 With the help of friends and volunteers, many from Vanderbilt, their original home has been stripped down to the studs and the couple hired a contractor to try to rebuild. McCafferty says they did not have flood insurance because the house was not in a flood plain, and funds from FEMA can't begin to pay for the repairs, so they are trying to negotiate with the bank that holds the mortgage.
Despite a year of letters and phone calls to the bank and elected officials, they still haven't been able to work out a suitable financial arrangement.
"We realize there are lots of other flood victims who are in this same insane situation," said McCafferty.
The couple finally hired an attorney to try to speed up the process.
"I'm not sure if it makes sense, but I still feel relatively optimistic. I would just like to be back in my home," said McCafferty.
—Dagny Stuart