Office of Global Safety
Serving the Vanderbilt Traveling Community
The health, safety, and security of students, faculty, and staff are of primary concern to Vanderbilt. This section of the website provides the necessary information on safety guidelines, upcoming events, and resources for travel. The Vanderbilt Office of Global Safety team is here to support you.
What We Do
provide dedicated 24/7 safety-related guidance and assistance for members of the VU community who are away on VU-sponsored travel
respond to emergency and crisis situations abroad and connect travelers to relevant on-campus resources to ensure continuity of care and response
review travel plans for high risk destinations and/or when there is a significant health or safety concern
work with travelers to provide location specific risk assessments and to create risk mitigation plans
oversee the Vanderbilt travel registration process of all VU-sponsored student travel (undergraduate, graduate, and professional students)
coordinate the use of Vanderbilt's international health insurance plan for travelers abroad
monitor relevant security updates and alerts from Vanderbilt's international security provider and relevant government agencies
provide individualized health and safety advising and travel consultations for faculty, staff, and all students on issues including mental health support, resilient travel, identities abroad, continued care plans, etc.
consult on pre-departure orientations and trainings for groups across the university
gather resources from across the university, peer institutions, and government agencies to prepare members of the VU community for travel
Global Safety and Security Team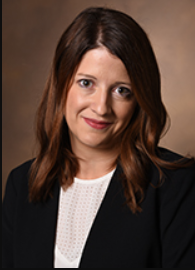 Andrea Bordeau is Director of Global Safety and Security, supporting the entire Vanderbilt community in their travel away from campus. As Director, Andrea works to review and implement VU travel policies collaboratively with offices across campus. She assists all travelers by providing expert risk assessment and mitigation strategies. Andrea provides personalized travel consultation and pre-departure training for individuals and groups. In leading the Vanderbilt Incident Response for Travel (VIRT) team, she provides time sensitive guidance during complex emergency situations and connects travelers with appropriate care. She also oversees the Vanderbilt Travel Risk Assessment Committee (VTRAC) which reviews travel requests to high-risk destinations.
With over 14 years of experience in the field of international education and student support, Andrea is deeply committed to enhancing student mobility through a focus on health, safety, and security. Andrea has led international workshops and webinars on topics such as risk mitigation, crisis communication, and supporting student mental health and well-being. She has recently contributed to the creation of The Forum on Education Abroad's Guidelines for Conducting Study Abroad during COVID-19. Andrea also serves as President of the international peer network Pulse: International Safety and Security Professionals in Higher Education, Inc., a position she has held since 2018. She has visited over 65 countries and has competency in Arabic, Hebrew, Italian, and Spanish. Andrea has participated in training with FEMA, the United States Foreign Service Institute, and Overseas Security Advisory Council (OSAC) through the U.S. Department of State. Andrea completed her graduate work in the fields of Middle East History and Security Studies at Tel Aviv University in Israel and African Studies at the University of Edinburgh in Scotland.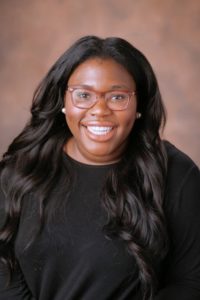 Tandra Martin supports the university's ability to respond to the ever shifting global landscape by providing timely assistance to the Director of Global Safety and Security and by managing long range projects with stakeholders across the university. She is committed to supporting the health, safety, and security of the Vanderbilt community as they meaningfully engage and learn across places and cultures. Her work primarily focuses on supporting undergraduate students, student organizations, and scholarship travel.
She is a member of Pulse: International Safety and Security Professionals in Higher Education, Inc. and the Overseas Security Advisory Council (OSAC) through the U.S. Department of State. She has served on Diversity Abroad's Task Force for Student Support and Advising. She studied Arabic and completed research on women's and girls' access to education in the MENA region as a Boren scholar in Meknes, Morocco, and she also served as a Fulbright English Teaching Assistant in Bloemfontein, South Africa. Tandra holds a B.S. in International Relations from Middle Tennessee State University and M.A. in Leadership and Public Service from Lipscomb University.
Contact the Office of Global Safety
Andrea Bordeau, Director of Global Safety and Security
andrea.m.bordeau@vanderbilt.edu
(615) 343-4168
Tandra Martin, Global Safety and Security Coordinator
(615) 343-4862
VIRT (Vanderbilt Incident Response for Travel)
virt@vanderbilt.edu (non-emergency)
+1 (615) 322-2745 (emergency, 24/7)
All pre-departure questions may be sent to: globalsafety@vanderbilt.edu and a member of our team will be in touch. If you would like to request a global safety presentation, pre-departure information session, or training, please submit this form.