Global Safety
Serving the Vanderbilt Traveling Community
The safety and security of students, faculty and staff are of primary concern to Vanderbilt. This webpage provides the necessary information on safety guidelines and resources for travel.
A team dedicated to providing round-the-clock safety-related guidance and assistance for members of the Vanderbilt Community who are away on VU-related travel
Reviews travel when there is a significant health or safety concern
Required for all Vanderbilt-sponsored travel for all students–undergraduate, graduate, and professional
Resources for all Vanderbilt faculty and staff
Information on VU's international health insurance and travel health consultations for faculty, staff, and all students
Information and an International Travel Questionnaire for anyone taking Vanderbilt-owned property, conducting research, or heading to embargoed or high security risk countries
Information on resources provided by VU and select external resources
Global Safety and Security Manager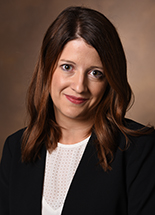 Andrea Bordeau is VU's Global Safety and Security Manager, supporting the entire Vanderbilt community in their travel away from campus. The Safety and Security Manager works collaboratively with offices across campus, and can help travelers to make risk assessments, connect with appropriate health care abroad, and understand and use Vanderbilt-issued insurance. Where appropriate, pre-departure training can also be arranged. Contact Andrea at andrea.m.bordeau@vanderbilt.edu, or at 615-343-3139.
Contact Global Safety
Andrea Bordeau
Global Safety and Security Manager
andrea.m.bordeau@vanderbilt.edu
(615) 343-3139
VIRT
virt@vanderbilt.edu (non-emergency)
+1 (615) 322-2745 (emergency, 24/7)