Global Safety
Serving the Vanderbilt Traveling Community
The health, safety, and security of students, faculty, and staff are of primary concern to Vanderbilt. This section of the website provides the necessary information on safety guidelines and resources for travel. The Vanderbilt Global Safety and Security team is here to support you.
What We Do
provide dedicated 24/7 safety-related guidance and assistance for members of the VU community who are away on VU-sponsored travel
respond to emergency and crisis issues abroad and connect to relevant on-campus resources to ensure continuity of care and response
review travel plans for high risk destinations and/or when there is a significant health or safety concern
work with travelers to provide location specific risk assessments and to create risk mitigation plans
oversee the Vanderbilt travel registration process or all VU-sponsored student travel (undergraduate, graduate, and professional students)
coordinate the use of Vanderbilt's international health insurance plan for travelers abroad
monitor relevant security updates and alerts from Vanderbilt's international security provider and relevant government agencies
provide individualized health and safety advising and travel consultations for faculty, staff, and all students on issues including mental health support, resilient travel, identities abroad, continued care plans, etc.
consult on pre-departure orientations and trainings for groups across the university
gather resources from across the university, peer institutions, and government agencies to prepare members of the VU community for travel
Global Safety and Security Team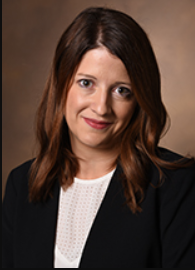 Andrea Bordeau is VU's Global Safety and Security Manager, supporting the entire Vanderbilt community in their travel away from campus. As Safety and Security Manager, Andrea works to review and implement VU travel policies collaboratively with offices across campus. She assists travelers by providing expert risk assessment and mitigation strategies. Andrea provides personalized travel consultation and pre-departure training for individuals and groups. In leading the VIRT team, she provides time sensitive guidance during complex emergency situations and connects travelers with appropriate care.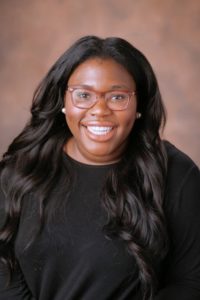 Tandra Martin is VU's Global Safety and Security Coordinator. Her work primarily focuses on supporting undergraduate students, student organizations, and scholarship travel, in addition to other members of the Vanderbilt travel community through pre-departure training, education, and advising. She supports the university's ability to respond to the rapidly changing global landscape by coordinating long range projects and assisting with 24/7 emergency response.
Contact Global Safety
Andrea Bordeau, Global Safety and Security Manager
andrea.m.bordeau@vanderbilt.edu
(615) 343-3139
Tandra Martin, Global Safety and Security Coordinator
(615) 343-4862
VIRT (Vanderbilt Incident Response for Travel)
virt@vanderbilt.edu (non-emergency)
+1 (615) 322-2745 (emergency, 24/7)