Note: Pulse Secure Client is rebranded as Ivanti Secure Access Client.
Install the Ivanti Secure Access app from the App Store or Playstore on your mobile device by searching for Ivanti Secure Access Client.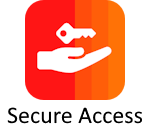 Once installed, launch the app. Note: Once installed, the app is simply called "Secure Access."
If you get prompted to send you notification, select Allow.
At the welcome screen, enter vpn.vanderbilt.edu and tap Connect.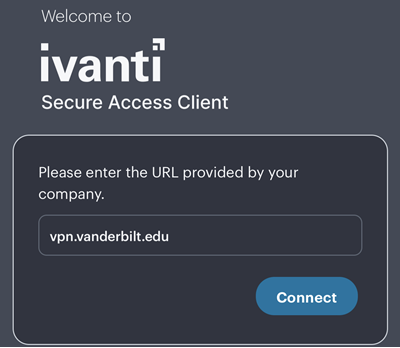 At the "Add Connection" screen, tap Connect.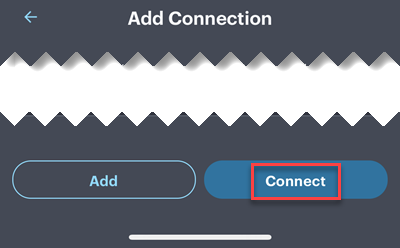 If you get prompted to add VPN Configurations, tap Allow and follow the prompt to finish configuration.
Read the VPN Pre Sign-in Notification and click Proceed.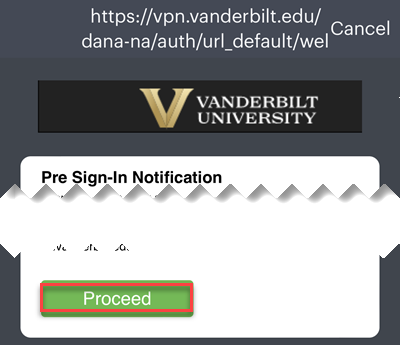 When prompted for login credentials, enter your VUnetID, ePassword, and your secondary password from Multi-factor Authentication. Tap Sign In. Follow the prompt to get connected.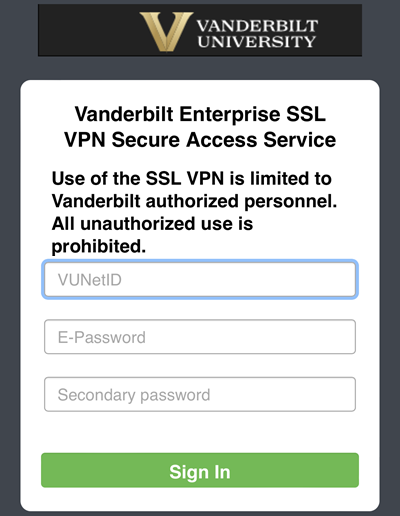 While connected, you will see a VPN indicator as shown below:


You can now leave the VPN application interface to access resources that require the VPN connection.
To disconnect from the VPN service, open the app and tap the connection to disconnect.