Broader Impacts
Broader Impact Statements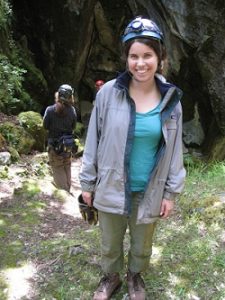 The Collaborative for STEM Education and Outreach (CSEO) supports Vanderbilt faculty by helping them to develop, implement and evaluate broader impact activities, based on the evaluation criteria published by the NSF-funded Center for Advancing Research Impacts in Society (ARIS).
ARIS releases annual reports highlighting some of the achievements from the previous year. These broader impact activities range from increasing public awareness and improving societal well-being to discoveries that will transform the way we live.
While the Broader Impact Statement is specific to NSF/ARIS guidelines, the CSEO also offers support for non-NSF funding bodies who are looking to translate their research to the broader community.
Through various programs, the CSEO has linkages to many government and non-government agencies, including local community organizations. We are also eager to partner with VU and VUMC researchers to generate broader impact and community outreach grant proposals for mutual benefit. Our strong relationship with Metro Nashville Public schools enable us to bring STEM opportunities to K-12 through both new and existing frameworks (see below). We look forward to meeting with PI's to develop a collaborative vision and to realize the subsequent implementation.
Below are links to CSEO programs with opportunities for broader impact activities. Click the links to learn more about how you can collaborate with one of these programs:
School for Science and Math at Vanderbilt
Interdisciplinary Science and Research Program
Scientist in the Classroom Partnership
For more information please call (615) 322-7132 or email Dr. Angela Eeds, Executive Director of the Collaborative for STEM Education and Outreach.
Some current/recent community partners
Vanderbilt Center for Addiction Research
Center for Rehabilitation Engineering and Assistive Technology
Richland Creek Watershed Alliance
Tennessee Environmental Council