MOE training sessions set for August, September & October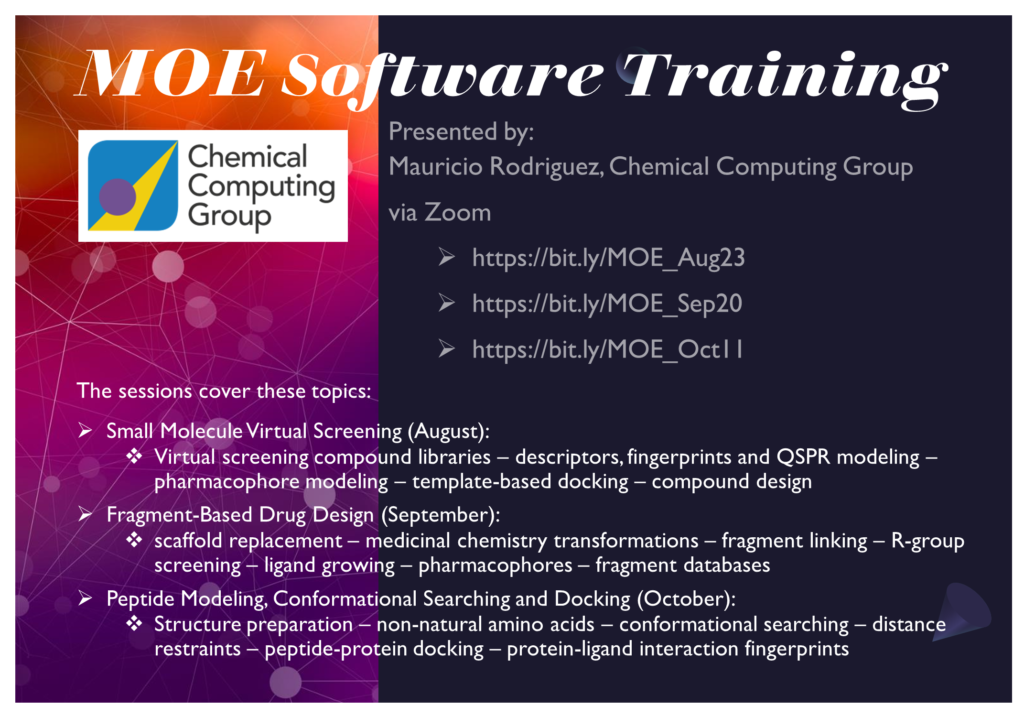 Molecular Operating Environment (MOE) software users can participate in training sessions for small molecule virtual screening, fragment-based drug design and peptide modeling, conformational searching and docking over the next three months. Mauricio Rodriguez, of Chemical Computing Group, will lead the training sessions via Zoom.
MOE enables a wide range of molecular modeling methods inside a modern and well-organized GUI. The CSB recently upgraded to a site license that offers unlimited tokens. The upgrade allows labs to run MOE on more systems, including the clusters for running larger compute-intensive jobs like virtual screening.
To participate in the training sessions, contact Mauricio Rodriguez, or add the meeting invitations to your calendar: Aug session, Sep session, Oct session.
If you have questions about MOE or how to access the software, contact Jarrod Smith.