Space 204 opens new exhibition, Crossing Surda, from artist Emily Jacir
The Deparment of Art at Vanderbilt University welcomes Emily Jacir and her exhibition Crossing Surda to Space 204, the contemporary gallery located on the second floor of the E. Bronson Ingram Studio Arts Center.  The exhibition is on view from March 1 to March 24, 2022. Gallery Hours are Mondays thru Thursdays 10am to 4pm for Vanderbilt University faculty, staff, and students. Off campus visitosr can schedule gallery visits during operating hours by emailing artdept@vanderbilt.edu.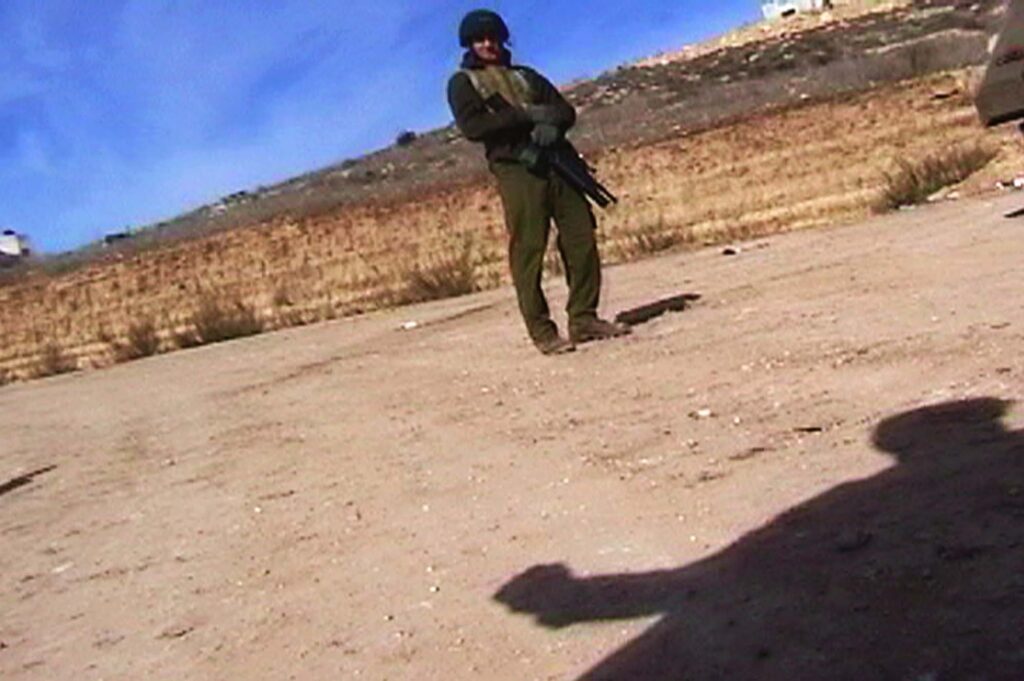 Exhibition Statement:
Crossing Surda (a record of going to and from work)
"Since March 2001, the Ramallah-Birzeit Road has been disrupted by a checkpoint manned by Israeli soldiers, APCs and sometimes tanks. This road was the last remaining open road connecting Ramallah with Birzeit University and approximately thirty Palestinian villages.
On December 9, 2002, I decided to record my daily walk to work across the Surda checkpoint to Birzeit University. When the Israeli Occupation Army saw me filming my feet with my video camera, they stopped me and asked for my I.D. I gave them my American passport, and they threw it in the mud. They told me that this was "Israel," that it was a military zone, and that no filming was allowed. They detained me at gunpoint in the winter rain next to their tank. After three hours, they confiscated my videotape and then released me. I watched the soldier slip my videotape into the pocket of his army pants. That night when I returned home, I cut a hole in my bag and put my video camera in the bag. I recorded my daily walk across Surda checkpoint, to and from work, for eight days.
All people, including the disabled, the elderly, and children, must walk distances as far as two kilometers depending on the decisions of the Israeli army at any given time. When Israeli soldiers decide that there should be no movement on the road, they shoot live ammunition, tear gas, and sound bombs to disperse people from the checkpoint."
Emily Jacir 2002
---
About the Artist:
Emily Jacir has been actively involved in education in Palestine since 2000 and is deeply invested in creating alternative spaces of knowledge production. She recently served as curator of the Young Artist of the Year Award 2018 at the A. M. Qattan Foundation in Ramallah which she entitled We Shall be Monsters. She is one of the founders of the International Academy of Art Palestine in Ramallah and was a full-time professor there from 2007 to 2017 and served on its academic board from 2006 to 2012. Jacir led the inaugural year (2011-12) of the Ashkal Alwan Home Workspace Program in Beirut and created the curriculum and programming; she also served on its curricular committee from 2010 to 2011. Between 1999 and 2002, she curated several Arab and Palestinian film programs in New York City with Alwan for the Arts while also teaching several workshops at Birzeit University. She conceived of and co-curated the first Palestine International Video Festival in Ramallah in 2002. In 2007, she curated a selection of shorts, Palestinian Revolution Cinema (1968-1982), which went on tour internationally.
She splits her time between Ramallah, West Bank, and New York City. Her refugee tent, rough and utilitarian, refers to the depopulation of Palestine in both a historical and a contemporary context. To this day, these refugee tents are easily seen in the camps in Gaza, where Israeli tanks and bulldozers regularly demolish Palestinian homes. The embroidery of the names of the villages destroyed was a collaborative effort.
Crossing Surda is a document of Jacir's experiences, some banal, some harrowing, of crossing the militarized Surda checkpoint that separates Ramallah where she lives from Birzeit University where she works.
Jacir is an artist whose work which spans a range of strategies including film, photography, sculpture, interventions, archiving, performance, video, writing, and sound investigates histories of colonization, exchange, questions of translation, transformation, resistance, and movement. She is the recipient of numerous prestigious awards including a Golden Lion at the 52nd Venice Biennale (2007); a Prince Claus Award from the Prince Claus Fund in The Hague (2007); the Hugo Boss Prize at the Guggenheim Museum (2008); the Alpert Award (2011) from the Herb Alpert Foundation; and the Andrew W. Mellon Foundation Rome Prize Fellowship at the American Academy in Rome (2015).
Her recent solo exhibitions include Alexander and Bonin, New York (2018); IMMA (Irish Museum of Modern Art), Dublin (2016-17); Whitechapel Gallery, London (2015); and Guggenheim Museum, New York (2009). Her work has been regularly featured in major international group exhibitions, including at The Museum of Modern Art, New York; the San Francisco Museum of Modern Art; and dOCUMENTA (13) (2012). She is one of the founders of the International Academy of Art Palestine in Ramallah and was a full-time professor there from 2007 to 2017. In 2014 she co-founded Dar Yusuf Nasri Jacir for Art and Research in Bethlehem, Palestine, a grass-roots independent artist-run initiative founded in 2014 and is located in our 19th-century family home in Bethlehem.
---
Additional programming:
Artist Talk with Emily Jacir
Wednesday, March 2, 2022
2:30PM
Room 220
E. Bronson Ingram Studio Arts Center
Screening
Wednesday, March 23, 2022
Room 220
E. Bronson Ingram Studio Arts Center
Note: Look forward to a separate announcement.
Materials
Exhibition Poster
Press Release
---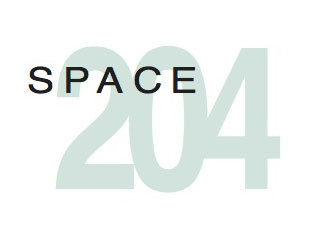 This exhibition is programmed as part of Vanderbilt, Arts, and the Middle East: Building Bridges to the Global and the Local, a program curated by the members of the Space 204 exhibitions committee: Raheleh Filsoofi, Jonathan Rattner, and Qasi Assali. The Crossing Surda exhibition, the artist campus visit, talk and screening events are sponsored by The Department of Cinema & Media Arts at Vanderbilt University with the generous support of the Engine for Art, Democracy and Justice.