Support the Art Department
The Department of Art has initiated many new programs over the last few years and has become a major contributor to the benefit and welfare of Vanderbilt University and the community as a whole.  We are proud of our Studio VU Lecture Series, hosting internationally know artists such as the Yes Men, Barry McGee, Emma Amos, Enrique Chagoya and Mark Dion, to name a few.  Our new projects series has commissioned artists such as Maria Magdalena Campos-Pons, Oliver Herring, Okay Mountain and The Art Guys to engage students and to create new socially interactive works here on campus. In 2010, we initiated an international exchange program for faculty and students with the University of Sao Paolo in Brazil.  We wish to continue in this direction while at the same time expand the dynamic program already in place.
How to give
These programs and others like them are in place for the benefit of both our faculty and students.  It costs money to keep them moving forward.  Your contributions, large and small, help us immensely to accomplish our goals.  If you would like to make a contribution to our department, please connect to the link below.  Let us thank you ahead of time for your generous support.  And please visit us or participate in one of our many events.  We would love to have you be part of our expanding community in the Department of Art.  Thank You!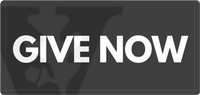 Please click on "Give Now" to access the gift form submission form.
For questions about making a gift to the department, please contact Laura Boone:
Laura Boone
laura.boone@vanderbilt.edu
Assistant Director of Development
College of Arts and Science
Development and Alumni Relations Office
615 322-7262, ext: 27262
Please feel free to contact Mark Hosford for further information on the Department of Art:
Mark Hosford
Chair of the Department of Art
The College of Arts and Science
Vanderbilt University
PMB 1660
2301 Vanderbilt Place
Nashville, TN 37235
Phone: (615) 343-7241
Email: mark.hosford@vanderbilt.edu