Space 204 welcomes Unreal Expectation from printmaker, Althea Murphy-Price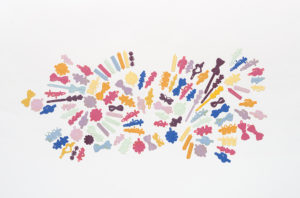 The Vanderbilt University Department of Art and Space 204 are proud to present Unreal Expectation, a new exhibition from printmaker, Althea Murphy-Price (Knoxville, Tennessee) opening on November 1, 2018 with a reception from 4pm to 6pm in Room 204 of the E. Bronson Ingram Studio Arts Center (1204 25th Avenue South, Nashville, TN).
Artist Statement:
I am inspired by the social implication of beauty as they relate to female identity, women and culture.  My studio practice involves working in both two and three dimensions using, print media, sculpture and installation.  In all three working methods I question beauty's cultural influence which often takes form through imitation, deception, or discomfort.
The work investigates how identity is informed and influenced through the context of a deceptively subversive, beauty culture.  Real and false, decoration, and imitation are addressed and questioned giving thought to societal influences that pursued our beliefs and dictate how we perceive ourselves.  Recent work is inspired by the popular hashtag #blackgirlmagic intended to encourage and uplift young girls.  I question the implications this may have for younger generations to achieve unrealistic expectation. My response to these images is colorful, playful, and expressive of a child-like fascination.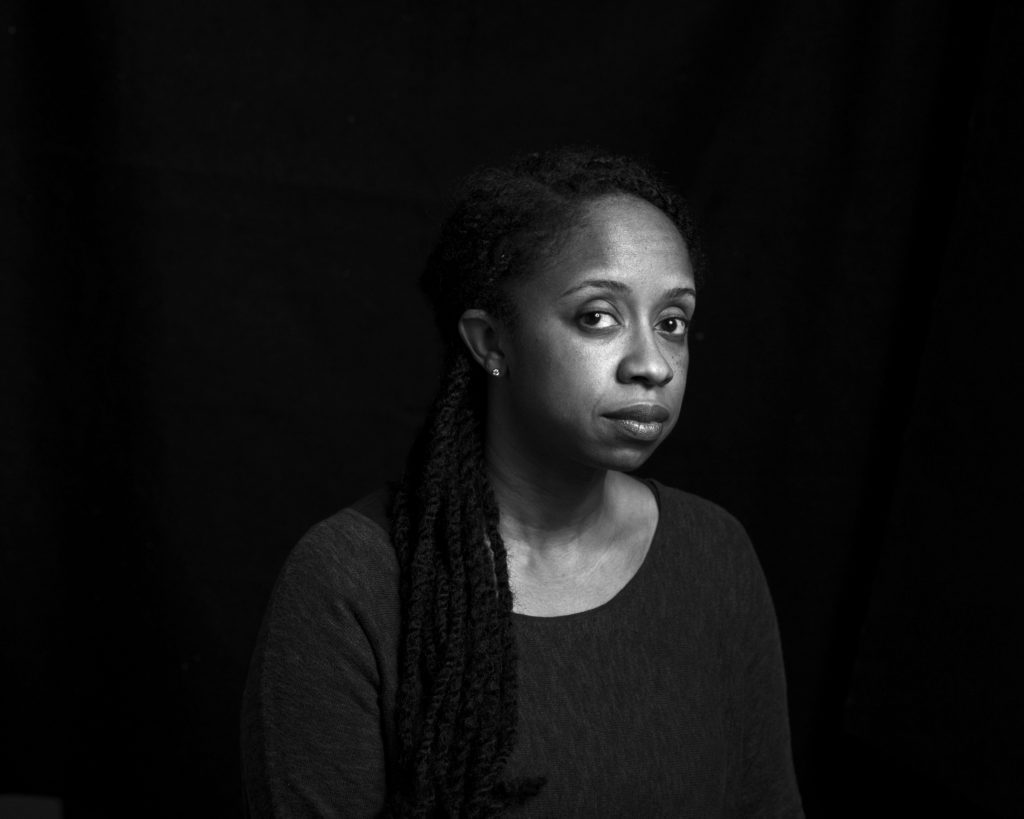 About the Artist:
Althea Murphy-Price began her studies in Fine Art at Spelman College before receiving her Master of Arts in Printmaking and Painting from Purdue University and later studying at the Tyler School of Art, Temple University where she earned her Master of Fine Arts. Murphy-Price maintains an active exhibiting practice. She has exhibited in venues throughout the country and abroad such as: the Weston Gallery, Cincinnati OH; Howard Museum of Art, Baltimore, MD; Wellesley College, Boston MA,  Wade Wilson Art Gallery, Houston TX; Indiana University Art Museum, The Print Center, Philadelphia, PA; The Halsey Institute of Contemporary Art, Charleston, SC; and the Knoxville Museum of Art, Knoxville TN.  International exhibits include the International Printmaking Exhibition, Jingdezhen China; the American Youth Printmaking Exhibition, Lui Haisu Art Museum, Shanghai, China and Print Resonance, Musashino Art University, Tokyo Japan. In addition to her exhibition record she has been an artist in residence at the Frank Llyod Wright School, University of Hawaii, Hilo, The Vermont Studio Center, The Venice Printmaking Studio.  Her writings and work have been featured in such publications as Art Papers Magazine, CAA Reviews, Contemporary Impressions Journal, Art in Print,Printmaking: A Complete Guide to Materials and Process., and Printmakers Today.
Download
Poster
Press Release