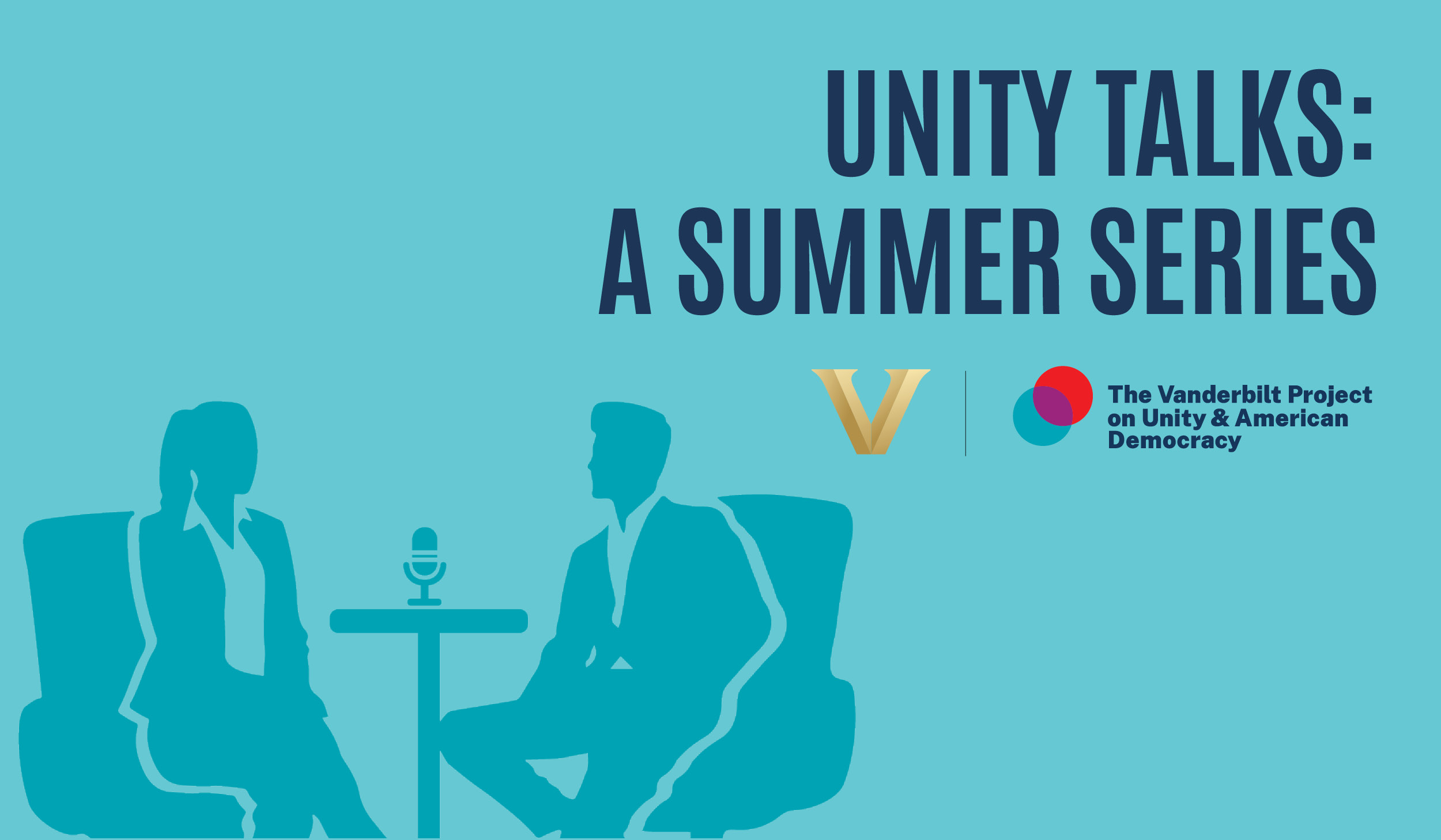 Episode 1: Jonathan Martin and John Geer
Episode 2: Yuval Levin and Bill Haslam
Episode 3: Will Hurd and Bill Haslam
Episode 4: Allida Black and Samar Ali
Episode 5: Jon Meacham and Keel Hunt
The Vanderbilt Project on Unity and American Democracy is launching a series of conversations and interviews featuring its co-chairs—Pulitzer Prize–winning author Jon Meacham, former Tennessee Gov. Bill Haslam and Vanderbilt faculty member and entrepreneur Samar Ali—and renowned guests from the media, academia and government. 
The program, Unity Talks: A Summer Series, will feature experts such as Jonathan Martin, New York Times national political correspondent, Yuval Levin, senior fellow at American Enterprise Institute, U.S. Sen. Tim Scott, two-term senator from South Carolina, and more over the next several months.  
These conversations will focus on the important issues facing America today, the relevant work and ongoing research of the guests, and ideas for how people can make sense of the dizzying onslaught of news and events at home and abroad—and how they can help. Each one-on-one interview between a Unity Project co-chair and their guest will range from 20 to 30 minutes and will be available at Vanderbilt.edu/unity.  
Sign up for the On Unity newsletter to find out about each new episode.