FutureVU Expo slated for April 19
Read the MyVU story here.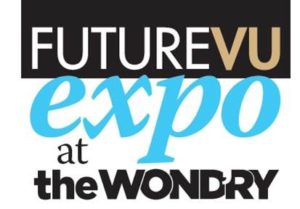 Students, staff and faculty will have the opportunity to explore FutureVU, Vanderbilt's campus land use planning initiative, during a multimedia event on Wednesday, April 19.
The FutureVU Expo at the Wond'ry is scheduled from 2:30 to 6 p.m. All members of the Vanderbilt community are invited to attend and learn more about FutureVU and how the campus might change over the next 20-30 years.
The FutureVU Expo will feature:
A short film about Vanderbilt's land use history
A 360-degree/virtual reality experience of the Vanderbilt campus past and present
Before-and-after images that visualize the campus over the next 20-30 years
Various designs and materials chosen for upcoming building projects, including the residential college to be located at the former Vanderbilt Barnard site and others
Activities and displays focused on sustainability, transportation, and graduate and professional student housing
Interactive activities and opportunities to give feedback
FutureVU t-shirts
Free food, prizes and giveaways
Enter to win
In addition, FutureVU will host a contest on social media April 6-16. To enter, share a photo on Twitter or Instagram that shows the location, building or space on Vanderbilt's campus that best represents community, friendship and inclusion to you. Tag your photo #FutureVU for a chance to win one of two iPad Minis. The winners will be announced at the FutureVU Expo on April 19. Learn more about the contest.
For more information about Vanderbilt's campus land use planning initiative, visit the FutureVU website.
Print a flyer to post in your work area.