Big and Bold: 2017-18 Annual Impact Report
2017–18 ANNUAL IMPACT REPORT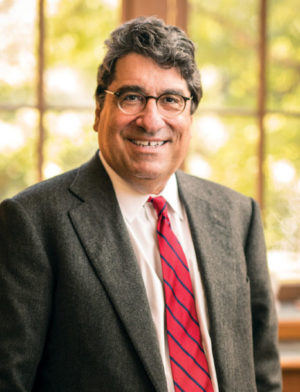 SERVING AS CHANCELLOR of this great university is a privilege and honor. It's also a calling to advocate for the role of higher education. At Vanderbilt, our mission is to teach, to discover, to cure, to innovate. Simply put, what we do here at Vanderbilt makes a difference every day in the world around us.
Working together, committed to our common mission, our dedicated community brings the best of Vanderbilt to the world around us.
We've been tested over the past year by narratives spun about higher education—that it's irrelevant, out of touch and out of reach. Nothing could be further from the truth. It's our responsibility to stand up, tell our story and fight for our values as we continue to respond to humanity's greatest challenges and provide solutions to its most pressing needs.
This report highlights our overall efforts from the past year to demonstrate our values and drive impact against our mission. How we're making a Vanderbilt education affordable and accessible. How we're fostering a distinctive learning community as we develop the leaders of tomorrow. How our research advances knowledge and changes lives. How we're demonstrating our commitment to diversity and inclusion. How we're expanding our margin of excellence to make an impact locally and globally.
Working together, committed to our common mission, our dedicated community brings the best of Vanderbilt to the world around us. Thank you for your continued support as we move Vanderbilt forward.
Sincerely,

Nicholas S. Zeppos, Chancellor

ON EDUCATING TOMORROW'S LEADERS
IN THIS CURRENT AMERICAN MOMENT, defined by a narrow digital diet and eroding civility and discourse, Vanderbilt is taking a different tack. We are investing in our distinctive brand of higher education, designed to develop thoughtful, compassionate leaders with deep knowledge and broad vision. Our 24/7 residential college experience pushes past the boundary of the lab and lecture hall to encourage discovery across disciplines among a diverse community of talented scholars.
MORE THAN 2/3 OF VANDERBILT UNDERGRADUATE STUDENTS RECEIVED FINANCIAL AID IN 2017–18.
A Vanderbilt education is accessible to every qualified student, regardless of their background or financial ability, through our Opportunity Vanderbilt no-loan initiative, supported by more than $387 million in scholarship gifts. The impact of Opportunity Vanderbilt is clear.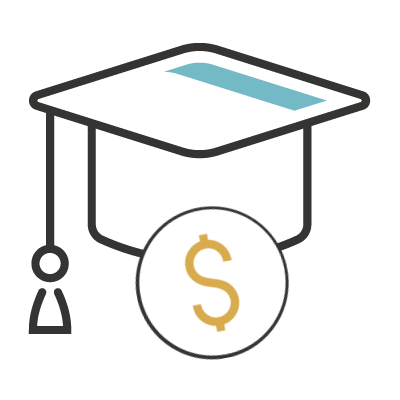 $387
MILLION IN OPPORTUNITY VANDERBILT GIFTS SINCE 2007
#14
Highest-Ever U.S. News &
World Report Ranking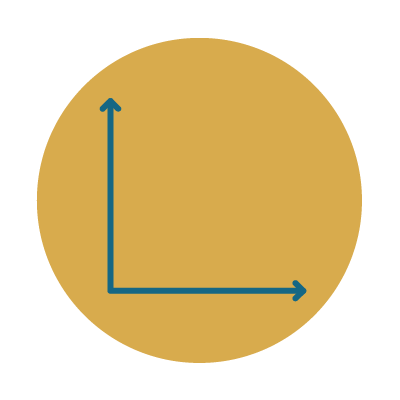 IN JUST A DECADE, OUR APPLICATIONS HAVE GROWN BY 144 PERCENT. 
Each incoming class possesses amazing talents. We've doubled the number of minority first-year students. And we've risen to our highest-ever national ranking, reaching 14th.
10
NAMED ONE OF THE TOP 10 INNOVATIVE UNIVERSITIES IN THE WORLD IN 2017 BY THOMSON REUTERS
1
RATED NO. 1 FOR HAPPIEST STUDENTS IN 2017 BY PRINCETON REVIEW
1
RATED NO. 1 FOR GREAT FINANCIAL AID IN 2018 BY PRINCETON REVIEW
STUDENT-ATHLETE ACCOMPLISHMENTS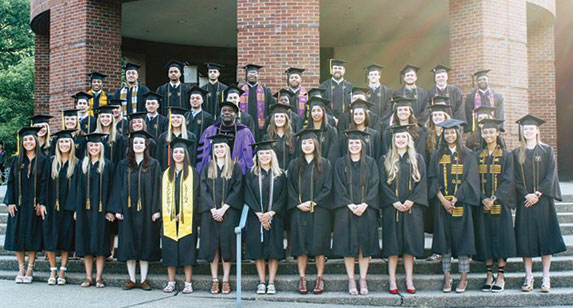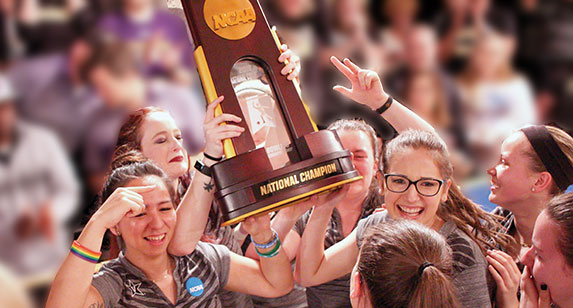 Vanderbilt student-athletes excel on the field and in the classroom.
ELEVEN
Commodore athletic programs received a perfect 1,000 academic progress score from the NCAA, and Vanderbilt football was ranked No. 2 in the nation for academic progress.
WOMEN'S BOWLING
Brought home Vanderbilt's fourth national championship.
5 MORE TEAMS
qualified for post-season play.
WOMEN'S TENNIS
was the 2018 national runner-up.
---
RESIDENTIAL COLLEGES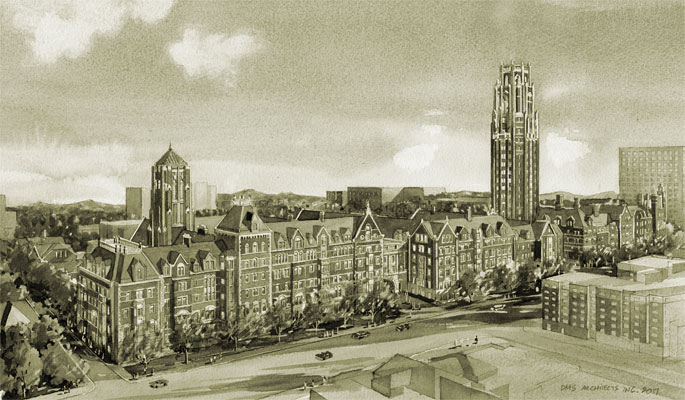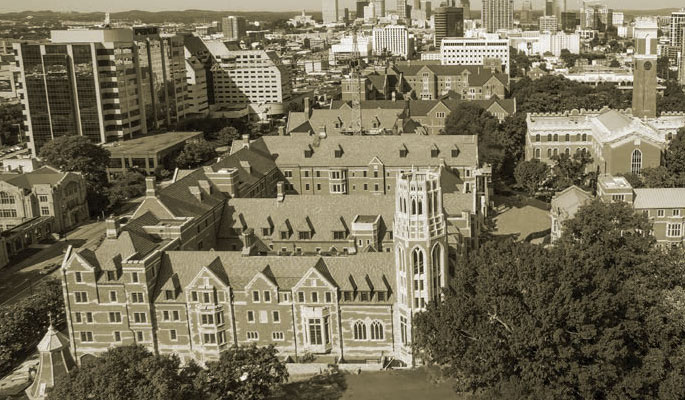 "THESE BUILDINGS ARE BEING BUILT TO INSPIRE, TO CREATE COMMUNITY AND TO GENERATE KNOWLEDGE, AND THEY ARE BUILT TO LAST."
NICHOLAS S. ZEPPOS
RESIDENTIAL COLLEGES extend the rigorous, immersive undergraduate experience beyond the classroom into a 24/7 environment, providing places of community, of discovery, of learning and of human transformation. This year, we announced our largest-ever capital investment, the $600 million West End neighborhood, soon to be home to four new residential colleges, including the E. Bronson Ingram College opening this fall.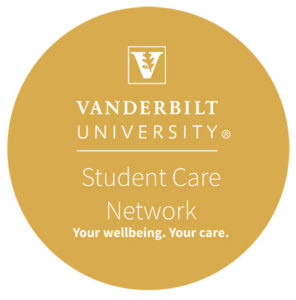 OUR COMMITMENT TO EXCELLENCE is impossible to achieve without a resilient, supportive community. Vanderbilt puts a priority on the wellbeing of its students, faculty and staff—through our research for new therapies, our Student Care Network launched in July 2018 and designed to deliver the right care at the right time, and our GO THERE campaign, which kicked off in 2017, focused on reducing stigma around mental illness.

ON RESEARCH AND DISCOVERY THAT ADVANCES HUMANITY
THE LIFEBLOOD OF VANDERBILT has always been its world-class faculty. Their cross-disciplinary research yields constant discovery with widespread impact in the real world. Drug discovery that includes personalized cancer treatments. Smart prosthetic limbs that adjust themselves. Breakthroughs in brain research involving development, learning, addiction and more.
We fuel this discovery by recruiting a diverse mix of rising stars, investing in their scholarship early and often, and supporting them throughout their careers here.
Added 26 endowed chairs in 2017-18
Since 2008, doubled to 426 chairs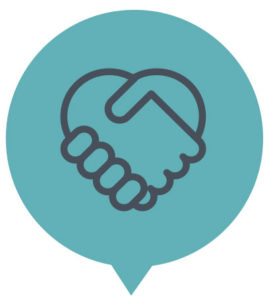 OUR $50 MILLION TRANS-INSTITUTIONAL PROGRAMS initiative propels our faculty's momentum to innovate and collaborate across disciplines with seven new projects funded in 2018. Through our Chancellor Faculty Fellows program, we've invested more than $4 million in newly tenured faculty since 2015 and added 12 new fellows in 2018.
---
AT A TIME WHEN MANY UNIVERSITIES are shrinking their graduate programs, in 2017 we began rolling out our $300 million commitment to expand graduate education and research. This fall, we welcome the first cohort of 86 Russell Hamilton Scholars into one of the nation's most extensive graduate student scholarship programs.
Knowing that innovative teaching and research require cutting-edge facilities, Vanderbilt continues to make major investments in our campus environment. These new academic spaces support our world-class faculty as they collaborate in pursuit of discovery.
$23.6 MILLION
Expansion at the School of Nursing in academic spaces supports faculty and students in collaboration, discovery and innovative education methods.
PLANNING STAGES
Peabody facilities master renovation
Capital investments: humanities and science and engineering
$12.6 MILLION
Renovation of the Annette and Irwin Eskind Family Biomedical Library and Learning Center
$11.5 MILLION
Divinity School expansion


ON BUILDING A THRIVING, INCLUSIVE COMMUNITY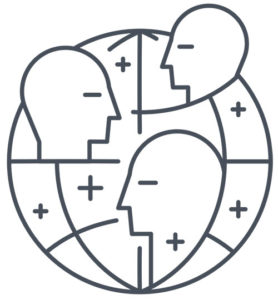 AS GROWING IDEOLOGICAL GAPS continue to tear at the fabric of our nation, we at Vanderbilt embrace diversity in all its forms. We believe that diversity is our competitive advantage. The grand problems facing society today require complex solutions that are discovered only when everyone has a seat at the table. That's why Vanderbilt is focused on building a welcoming, inclusive community—enrolling a diverse student body, recruiting outstanding leaders in diversity to key positions, and establishing executive-level roles focused on equity, diversity and inclusion.
---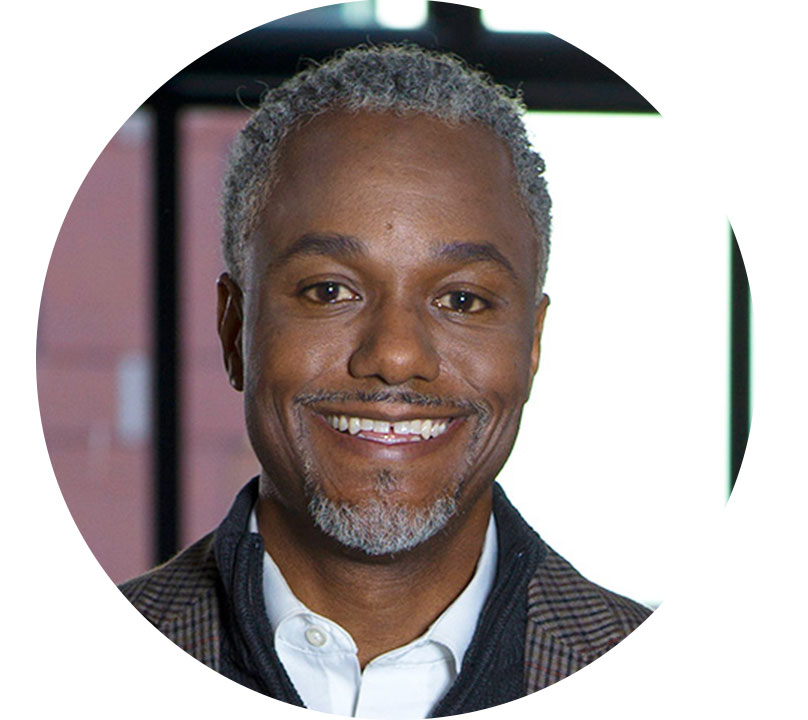 JAMES E. PAGE JR.
VICE CHANCELLOR FOR EQUITY, DIVERSITY AND INCLUSION
---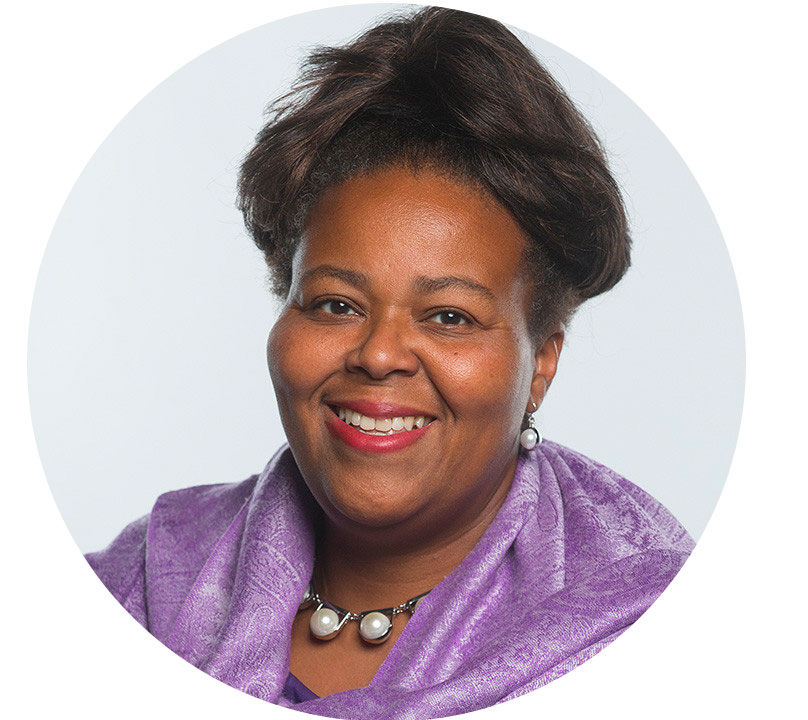 MELISSA THOMAS-HUNT
VICE PROVOST FOR INCLUSIVE EXCELLENCE
---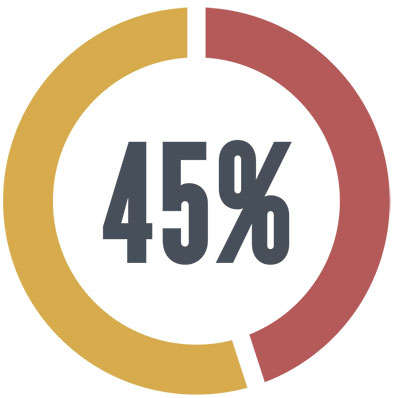 CLASS OF 2021 IS MOST DIVERSE CLASS IN VU HISTORY.
45% MINORITY STUDENTS
MELLON FOUNDATION GRANT IN 2018 TO EXPAND HUMANITIES PARTNERSHIP WITH 4 HISTORICALLY BLACK COLLEGES AND UNIVERSITIES
OUR INNOVATIVE LAND-USE PLAN, FutureVU, incorporates our mission of research, teaching and discovery with our core values to provide a campus environment that reflects our commitment. Last summer, we fulfilled a pledge made in 2016 to remove the word "Confederate" from the pediment of Memorial Hall. We held the inaugural Wrestling With Our Past conference in March to continue examining wounds still present in our society from the Civil War.

WE ALSO HONORED TWO COURAGEOUS ALUMNI — Perry Wallace and Godfrey Dillard, who integrated SEC men's basketball a half-century ago—with a series of events, including the December 2017 premiere of Triumph: The Untold Story of Perry Wallace. We mourned the passing of Mr. Wallace in December, thankful for his unique style of courageous leadership. To continue using the lens of sports as a catalyst for a more just and fair society, in January we introduced the new Sports and Society Initiative, supporting academic research, teaching and scholarship.

ON DRIVING ECONOMIC AND SOCIAL BENEFITS LOCALLY AND GLOBALLY
AT ITS CORE, VANDERBILT'S MISSION is to improve the world around us. Our goal is to be an engine of innovation, a society of curiosity and a convener of ideas. Our focus is both on our campus and the surrounding community, from the city of Nashville to planet Earth.
Vanderbilt is an integral part of Tennessee's strong economy—both in the traditional sense and also as an incubator for competitive advantage in the state and across the nation. Vanderbilt develops human capital, supports innovation and entrepreneurship, and cultivates clusters in knowledge industries.
IMPACT FROM OPERATIONS, STUDENT AND VISITOR SPENDING, AND CONSTRUCTION
GENERATED LABOR INCOME OF $3.8 BILLION
---
Our impact is more than just economic.
WITH OUR CHANCELLOR'S LECTURE SERIES, Senior Day and other speeches and events, we welcome thought leaders to our city who can inspire us with insights on key issues of the day. By encouraging thoughtful, respectful discourse, we can learn from each other and ultimately strengthen the fabric of our society.
To further our impact on society, we are raising our global profile, sharing our faculty research on a broader platform and bringing more international scholars to campus. Our International Strategy and Faculty Voices in the Public Sphere committees provide a strategic framework for future efforts.
BRINGING THOUGHT LEADERS TO CAMPUS
We've led the world since the end of World War II, and it isn't because of our physical power, it's the power of our example. You can't define America based on tribe, religion or creed.
—JOE BIDEN
Former Vice President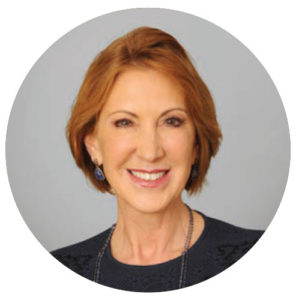 Leadership is impossible without humility and empathy because without them you can't collaborate with other people who are different from you. If you can't collaborate, you can't solve problems. Politics have become about my team against your team, and that's not civil discourse.
—CARLY FIORINA
Former Hewlett-Packard Chairman and CEO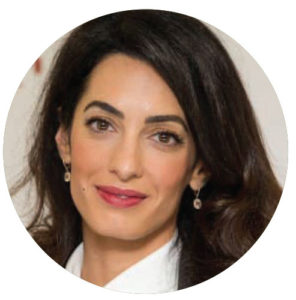 We need young people with the courage to say, "this is our world now, and there are going to be some changes." Be courageous. Challenge orthodoxy. My generation is counting on you.
—AMAL CLOONEY
International human rights attorney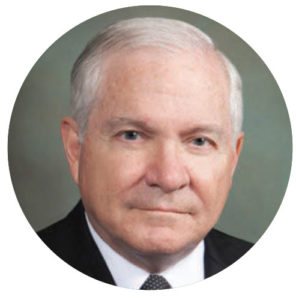 No matter how powerful the United States is, we can't stop every slaughter of innocents, every transgression. How do you decide whether you'll get involved militarily or diplomatically? If we are going to have our place in the world, we need to get our mojo back regarding non-military power.
—ROBERT GATES
Former Secretary of Defense and CIA Director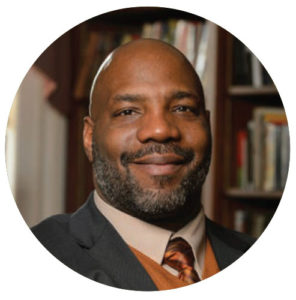 The fact of the matter is that none of the progress that has happened in this country has been inevitable. It has happened on the tide of struggles that were set back many times before they succeeded.
—JELANI COBB
New Yorker writer and Columbia University professor
---
FINANCIAL STRENGTH IS OUR FOUNDATION
OUR PURSUIT OF EXCELLENCE IS BUILT on a bedrock of financial strength. Vanderbilt continues to move ever forward, thanks not only to our innovative leadership who carefully steward our resources, but also to the friends, parents and alumni who continue to invest their time, talent and money in Vanderbilt.
Vanderbilt is on its strongest financial footing ever.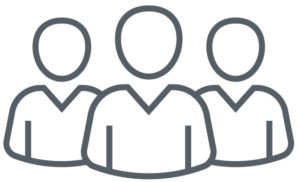 AMONG U.S. NEWS & WORLD REPORT TOP-25 PRIVATE UNIVERSITIES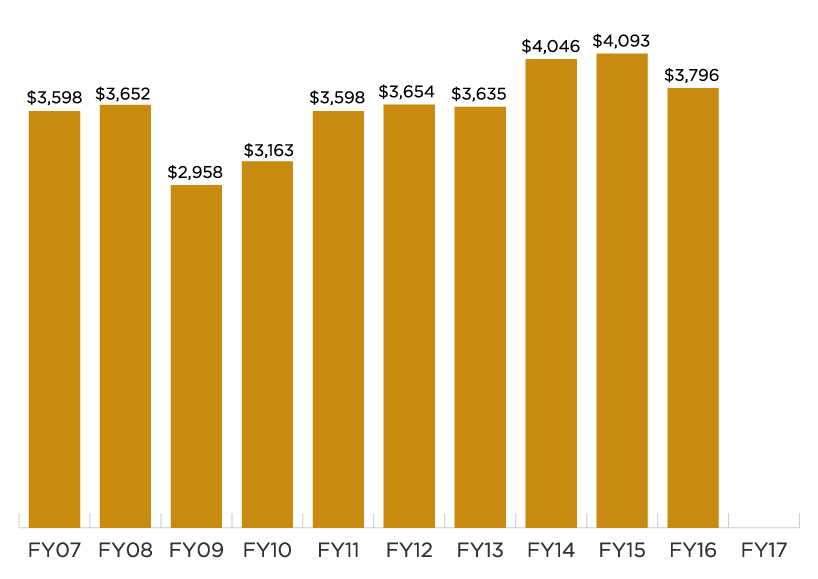 (in millions)
$4.1
BILLION
HIGHEST-EVER VU ENDOWMENT
---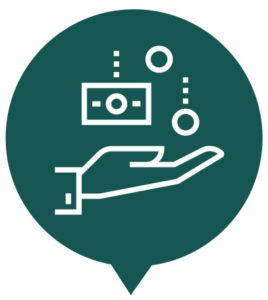 TOTAL
DONORS
37,263
TOTAL GIFTS RECEIVED $172 MILLION
More than 5,300 alumni and friends attended.
Reunion 2017 and raised $60.7 million.
RECORD NUMBER OF DONORS FOR SENIOR CLASS FUND AND GIVING DAY
$35 MILLION RAISED FOR OPPORTUNITY VANDERBILT IN 2017–18
---