C. Cybele Raver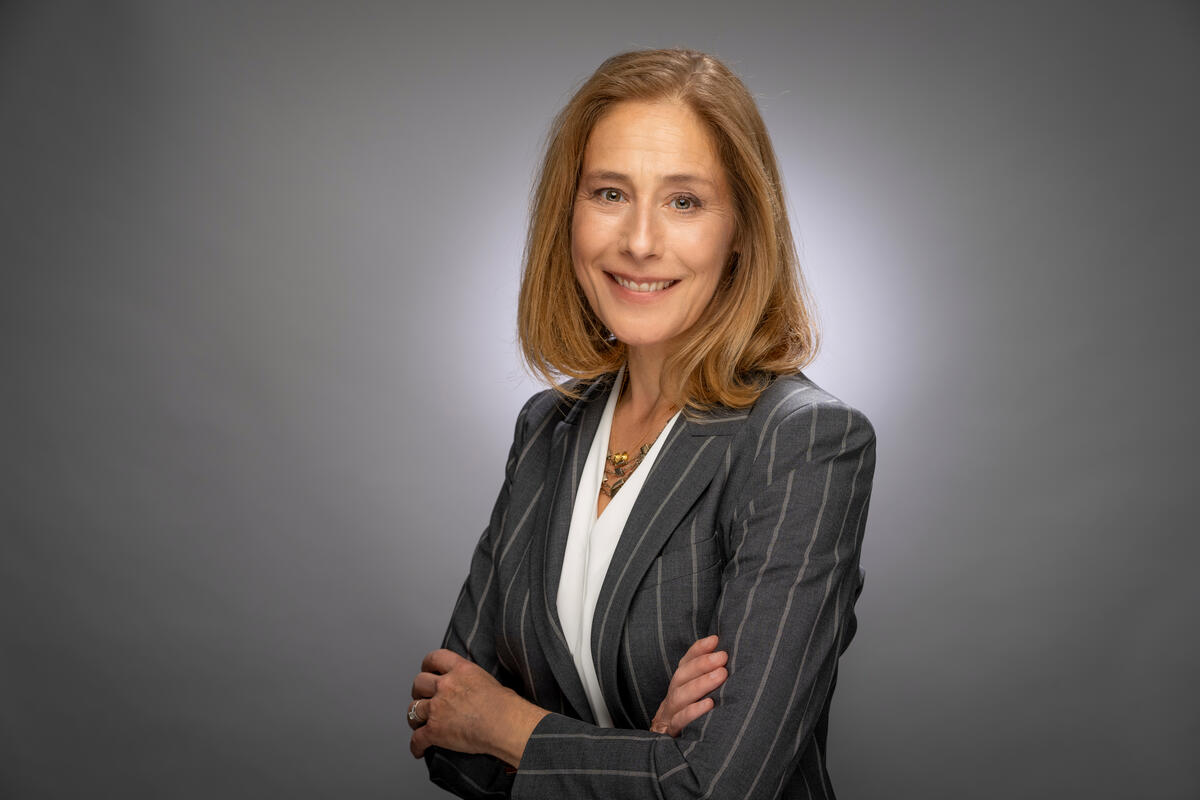 Dr. Raver offers a unique perspective on education as a developmental psychologist, professor, researcher, clinician, educator and administrator. Raver oversees all faculty, staff, programs and initiatives for Vanderbilt's 10 schools and colleges. She also leads the university's research, admissions, student affairs and residential life. 
Raver is a fellow of the American Association for the Advancement of Science and is the Cornelius Vanderbilt Professor of Psychology and Human Development at Peabody College. 
Since joining Vanderbilt in 2021, Raver has catapulted the university's scholarship and research operations by recruiting visionary leaders, launching new pathways for faculty support, and establishing processes to facilitate bold and collaborative discovery across the university. She has worked to empower Vanderbilt undergraduate, graduate and professional students by expanding the Career Center, elevating resources for student health and wellness, enhancing support for graduate students, and undertaking other transformative initiatives.  
Raver previously served as deputy provost at New York University, where she worked to advance interdisciplinary research and provided leadership for faculty and graduate students. In addition to serving as the provost liaison for several institutes across NYU, she also played a key role in strengthening the university's reputation and marketing position by upping the standards of faculty hiring, advancement, tenure and retention. At NYU, Raver also held the positions of senior vice provost for academic analytics and graduate academic affairs, and vice provost for faculty and research affairs. In addition, she was the director of the Institute for Education Sciences-funded Predoctoral Interdisciplinary Research Training (IES-PIRT) and the inaugural director of the Institute of Human Development and Social Change. 
Throughout her career, Raver has received prestigious awards from the American Psychological Association and the William T. Grant Foundation, among other organizations, and has been granted support from the MacArthur Foundation, the National Institutes of Health, the National Science Foundation and the Spencer Foundation, in which she garnered more than $24 million in funding. Raver led her own federally funded research laboratory for more than 20 years before joining NYU's Office of the Provost, and her research focuses primarily on early learning and development within the contexts of poverty and public policy. 
Raver is also a dedicated teacher. Prior to holding a Cornelius Vanderbilt Chair at Vanderbilt, she was a faculty member at NYU for 13 years. She has also held faculty positions at the University of Chicago's Harris School of Public Policy and Cornell University's Department of Human Development. 
Beyond her roles in higher education, Raver advises various local and federal government agencies, working with them to promote healthy development and learning among children ranging from birth to the third grade. 
A native of New York City, Raver earned her B.A. magna cum laude from Harvard University, where she studied psychology and filmmaking. She later earned her Ph.D. in developmental psychology from Yale University.