Contact the Transportation and Mobility Office
Please contact MoveVU@vanderbilt.edu with general questions, comments or concerns related to transportation and mobility or if you would like to request Commute Concierge services. Follow @vanderbiltmovevu on Instagram for information and updates on MoveVU.
Meet the Team
Michael Briggs, AICP, Director of Mobility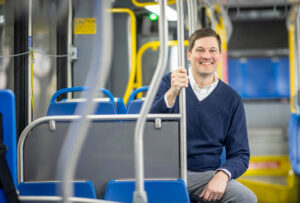 Michael works with staff throughout Vanderbilt University to align and implement mobility planning goals outlined in MoveVU, Vanderbilt's strategic transportation and mobility plan. He provides leadership in transportation infrastructure planning and mobility policy development at Vanderbilt, and with Metro, regional, and community partners.
Michael spent nearly a decade with the Metro Nashville Planning Department eventually leading its new Multimodal Transportation Planning division. He has worked on long range comprehensive plans, long range transportation plans, transportation safety action plans, corridors studies, community plans, transit plans, bicycle and pedestrian plans, and administered subdivision regulations and zoning code matters in rural and urban settings in Middle Tennessee. He is passionate about working with others to translate good plans for implementation.
He is a member of the American Institute of Certified Planners. He was recognized by Walk Bike Nashville in 2019 with the Kibby Clayton Lifetime Achievement Award which recognizes someone who has made substantial contributions to make Nashville more walkable, bikeable, and livable. He holds a bachelor's degree in Geography and a master's degree in Geoscience from Western Kentucky University.
Since Michael has lived throughout the area and commuted by bike, car, and bus, he can provide some useful tips about easier ways to get around Nashville. He mixes up telecommuting and driving as part of the Daily Parking program these days and takes the WeGo bus when possible.
Baker Building, 11th Floor
michael.r.briggs@vanderbilt.edu
Lindsey Ganson, Assistant Director of Mobility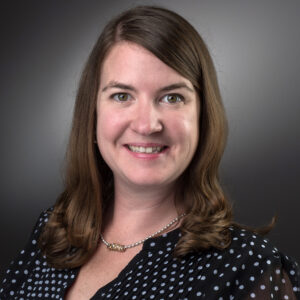 Lindsey coordinates with stakeholders internally and externally to ensure mobility policies, budgets and plans align towards implementing MoveVU. Lindsey handles special projects and manages the grants Vanderbilt has secured to support campus transportation demand management initiatives.
Lindsey was most recently Director of Advocacy & Communications at Walk Bike Nashville, where she worked to change policy and infrastructure to make Nashville more walkable and bikeable. Previously, at MP&F Strategic Communications from 2015-2019, her clients included the Natural Resources Defense Council (NRDC) and the Metro Nashville Planning Department's transportation demand management program. While at MP&F, her work received multiple honors from the International Association of Business Communicators (IABC) and the Public Relations Society of America (PRSA).
Before moving to Nashville in 2014, Lindsey was the chief operating officer of Transportation Alternatives in New York City. She also served as chief of staff of the New York City Department of Environmental Protection, as acting treasurer of the New York City Water Board, and as a manager of NYC & Company, New York City's Convention and Visitors' Bureau.
Lindsey was a Women Changing Transportation Mentor for TransitCenter in 2020 and was in the Nashville Emerging Leaders class of 2019. She currently serves as Treasurer of the board of Nashville Education, Community and Arts Television (NECAT) and previously served on the board of Urban Green Lab and Walk Bike Nashville. Lindsey holds a bachelor's degree in psychology and Spanish from Georgetown University.
Lindsey telecommutes, drives as part of the Daily Parking program and takes the WeGo bus. She loves exploring Nashville's greenways with her two kids.
Baker Building, 11th Floor
Miriam Leibowitz, Commute Concierge Manager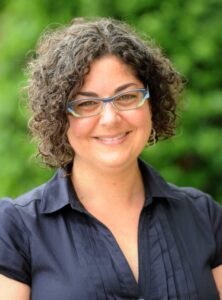 Miriam coordinates with transportation staff and parking customer service professionals to assist faculty, staff, and students with campus transportation and commuting questions and issues. She partners with university community members to set up opportunities that encourage the use of sustainable transportation options to and from campus.
Miriam was with WeGo Public Transit for five years and built broad-based community partnerships for public transit education and participation in Nashville and Middle Tennessee. She has extensive experience in community organizing and communications including coordinating the Re/Storing Nashville and Healthy Corner Store initiatives. Miriam has participated in fellowships with Harvard's Kennedy School of Government, JOIN for Justice, Hazon, Charles and Lynn Shusterman Family Philanthropies, Metro Arts, and James Lawson Institute. She holds a dual bachelor's degree in Islamic & Middle Eastern Studies and Studio Fine Arts with a program in Peace & Conflict Studies from Brandeis University. Miriam has received honors for her work with women in Nashville's food desert neighborhoods by the Vanderbilt Divinity School.
When not telecommuting, Miriam finds a make-your-own park and ride to take a WeGo bus to campus, and uses the Daily Parking option as needed. In her spare time, Miriam is active in politics and her neighborhood, is an avid reader and gardener, and a middling at best Learned League participant.
Baker Building, 11th Floor
miriam.leibowitz@vanderbilt.edu
Matthew Cushing, Bicycle and Pedestrian Planner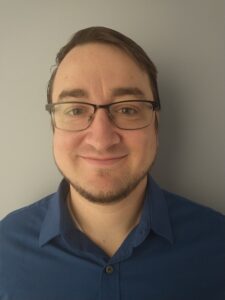 Matthew works to ensure that walking and biking at Vanderbilt are safe and attractive options for the campus community. He reviews projects led by both internal and external partners to ensure appropriate consideration of bicyclists and pedestrians. He also maintains information on bicycle racks and other bicycle amenities on campus, develops plans for raising the university's Bicycle Friendly University rating, solicits feedback from the campus community, and provides safety education campaigns.
Prior to working with the Transportation and Mobility Office, Matthew worked with the Tennessee Department of Transportation, first in the Multimodal Planning office, and then supervising a team administering grant processes for statewide transit funding. Matthew also maintained the annual transit work plan database for the Capital Area Metropolitan Planning Organization in Raleigh, NC, researched and implemented bicycle and pedestrian safety interventions at the University of Miami, and implemented Transportation Demand Management strategies at Duke University. Matthew is certified by the League of American Bicyclists as a Cycling Instructor.
Matthew holds a Geographic Information Systems Certification from NC State University, a Master's Degree in Philosophy from the University of Toledo, and a Bachelor's Degree in English and Philosophy from the University of North Carolina at Charlotte.
Matthew prefers to commute using his electric cargo bike, often carrying his young son, and supplements his bike trips with rides on WeGo Route 3. Before becoming part of a 1-car household, Matthew did not own a car for 5 years, and he has traveled around cities with varying qualities of infrastructure by rail, bus, bike, walking, carshare, bikeshare, and 50cc scooter.
Baker Building, 11th Floor
matthew.k.cushing@vanderbilt.edu