Meet the EHS Staff
Andrea George, PhD, BCEEM, CHMM, PMP
Assistant Vice Chancellor, Environmental Health, Safety and Sustainability
Co-Commander, Vanderbilt Public Health Central Command Center
Adjunct Faculty, Civil and Environmental Engineering
Former VU sustainability and environmental management director for 6 years.
Former VEHS associate director for VU and VUMC for 19 years.
More than 25 years experience leading health, safety and sustainability programs for VU, ORNL, Bechtel National, and others.
2021 University Excellence Award and Service Champion Award.
Board Certified by Eminence in Environmental Engineering by the American Academy of Environmental Engineers and Scientists, Certified Hazardous Materials Manager (CHMM), certified Project Management Professional (PMP).
Doctor of Philosophy and Master of Science degrees in engineering from Vanderbilt. Bachelor of Science degrees in physics and mathematics, Western KY University.
Contact: andrea.george@vanderbilt.edu; 615-322-4551
BIOLOGICAL SAFETY
Robin Trundy, MS, RBP, CBSP
Associate Director, Biological Safety and Institutional Biological Safety Officer
Joined EHS in 2021.
11 years leading Vanderbilt's biological safety program as BSO at both VU and VUMC.
15 additional years in biosafety at other universities and contract research labs.
Registered Biological Safety Professional and Certified Biological Safety Professional (ABSA).
Mentor under the Department of Defense sponsored Middle Eastern and Northern African (MENA) twinning program.
Master of Science degree in environmental health management, Oregon State University. Bachelor of Science degree in biology, Gannon University.
Contact: robin.trundy.1@vanderbilt.edu; 615-343-8918
Kyle Becker, MS
Senior Safety Officer, Biological Safety
Joined EHS in March 2022.
12 years at Vanderbilt as graduate student and research assistant in VUSE.
14 journal publications.
Eagle Scout and National Distinguished Service Award.
Master of Science degree in microbiology and immunology, Vanderbilt University. Bachelor of Science degree in biochemistry and genetics/cell biology/development, University of Minnesota.
Contact: kyle.becker@vanderbilt.edu; 615-343-8363
Matt Loch, BS
Safety Officer, Biological Safety
Joined EHS in April 2022.
8 years as research assistant and then lab manager at Vanderbilt's Warren Center for Neuroscience Drug Discovery and SOM-BS.
Over a decade experience in university and industry analytical labs.
13 journal publications.
Eagle Scout.
Bachelor of Science degree in chemistry, University of Pittsburgh.
Contact: matthew.t.loch@vanderbilt.edu; 615-322-7827
Amy Silvers, BSN, RN
Program Manager, Public Health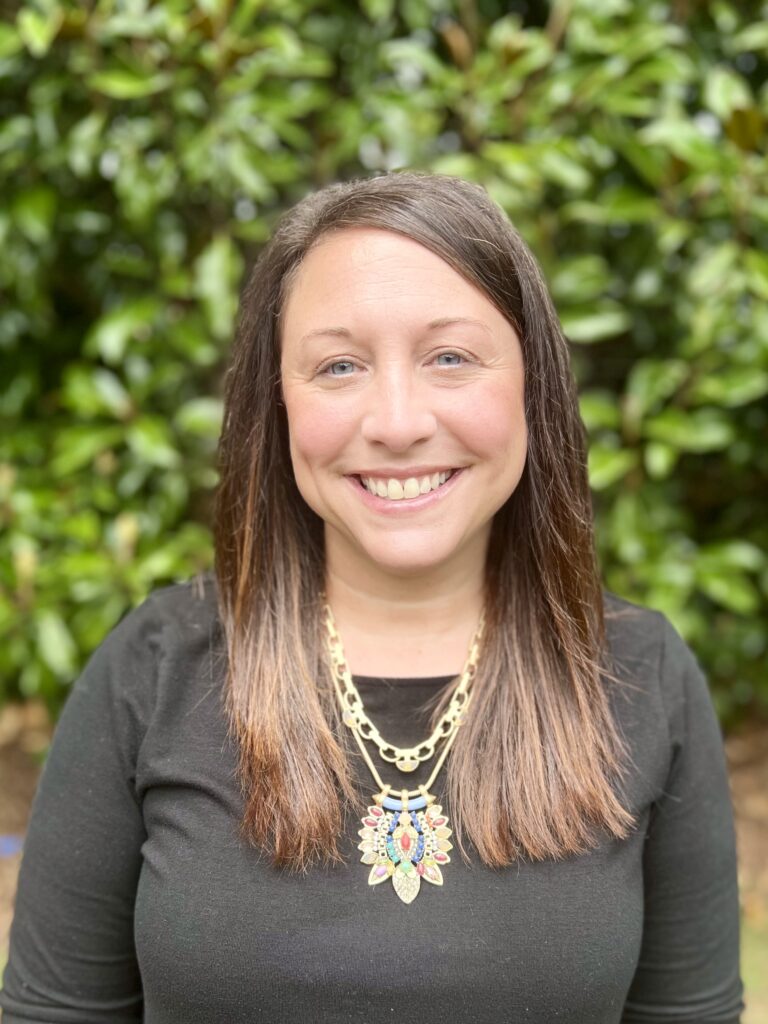 3 years leading the Vanderbilt Public Health Central Command Center as program manager and lead contact tracer.
Over a decade experience in nursing.
Joint position supporting biosafety programs such as bloodborne pathogens and public health programs such as student medication management and opioid overdose prevention.
Bachelor of Science degree in nursing, Bradley University.
CHEMICAL SAFETY & HAZARDOUS WASTE
Stephen Trundy, BS, CHMM
Senior Safety Officer, Hazardous Waste
Joined EHS in September 2022.
6 years at VUMC OCRS managing Vanderbilt's hazardous chemical waste.
Over 18 years safety and environmental coordinator experience at universities.
7 additional years in industry.
Certified Hazardous Materials Manager (CHMM).
Bachelor of Science degree in biology/chemistry, University of Arkansas.
Contact: stephen.trundy@vanderbilt.edu; 615-343-1298
Joe Hegarty, BS
Safety Officer, Chemical Safety
Joined EHS in September 2022.
3 years as Occupational Safety Specialist at Tennessee Occupational Safety and Health Administration (TOSHA).
Over a decade as a lab chemist and research assistant in industry.
Certified Safety Professional (CSP).
Bachelor of Science degree in chemistry, Temple University.
Contact: joseph.hegarty@vanderbilt.edu; 615-343-0572
Jennifer Sanford-Burke, MS, CSP
Safety Officer, Hazardous Waste
Joined EHS in January 2023.
8 years as plant safety manager at Schneider Electric, Nissan, and other manufacturing facilities.
12 years in Army Chemical Corps.
Received Bronze Star for service.
Master of Science degree in environmental management, Webster University. Bachelor of Science degree agriculture science, Cal Poly.
Contact: jennifer.burke@vanderbilt.edu; 615-343-3507
Cameron Taylor, MS
Safety Officer, Chemical Safety
Joined EHS in September 2022.
8 years as safety, health and environmental coordinator in industry.
Master of Science degree in environmental, safety and health, University of Wisconsin. Bachelor of Science degree in environmental health, Illinois State University.
Contact: cameron.taylor.1@vanderbilt.edu; 615-343-1671
RadiATION SAFETY
Marcus Balanky, CHP, CLSO, CIH
Assistant Director, Radiation Safety and Radiation Safety Officer
Joined EHS in April 2023.
20 years health and safety experience in university and national lab environments such as NASA, SLAC and ORNL.
Certified Health Physicist, Certified Laser Safety Officer, and Certified Industrial Hygienist.
Bachelor of Science in nuclear and radiological engineering, University of TN Knoxville.
Contact: marcus.balanky@vanderbilt.edu; 615-343-8317
LASER SAFETY
Sergey Avanesyan, PhD, CLSO
Laser Safety Officer
Joined EHS in July 2020.
10 years previously at Vanderbilt as an engineer in the Free Electron Laser Center and research assistant professor in Physics and Astronomy department.
5 years at Fisk University as manager of the Tunable Femtosecond Laser Facility.
Certified Laser Safety Officer.
Doctor of Philosophy degree in laser physics, Moscow State University. Master of Science degree in laser physics and nonlinear optics, Yerevan State University.
Contact: sergey.m.avanesyan@vanderbilt.edu

; 615-343-2336
OTHER STAFF ROLES
Jeremy Crantek, BS
Systems Administrator and Data Coordinator
Joined EHS in January 2023.
13 years supporting engineering firms as an analyst, IT project manager, and data warehouse administrator.
Bachelor of Science degree in data analytics and data management, Western Governor's University.
Contact: jeremy.crantek@vanderbilt.edu; 615-343-1394
Steve Gild, MS, CHMM
Senior Safety Officer, Environmental Compliance
Joined VU in 2007.
25+ years in environmental management of corporations and manufacturers such as General Electric, NBC/Universal, Johnson Controls and Carrier.
Certified Hazardous Materials Management (CHMM).
Master of Science degree in environmental science, Tennessee State University. Bachelor of Science degree in natural resource management, Michigan State University.
Contact: steve.gild@vanderbilt.edu

; 615-322-3745
Chelsea Hamilton, MS, LEEP AP BD+C
Senior Safety Officer, Sustainability
Joined VU in October 2014.
Undergraduate intern in VU sustainability office.
Previously worked at Village Real Estate's Go Green program.
Master of Science degree in sustainability, Lipscomb University. Bachelor of Arts degree in biology/anthropology, Vanderbilt University.
Contact: chelsea.hamilton@vanderbilt.edu; 615-322-9022; https://www.vanderbilt.edu/sustainability/