Team
EADJ Founder: Maria Magdalena Campos-Pons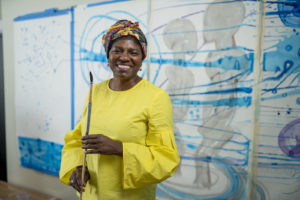 "Maria Magdalena Campos-Pons was born in in 1959 in the province of Matanzas, in the town of La Vega, Cuba. She currently lives in Nashville, TN, and is the Cornelius Vanderbilt Endowed Chair Professor of Fine Arts, as well as an artist and the Founder of EADJ. She grew up on a sugar plantation in a family with Nigerian, Hispanic and Chinese roots. Her Nigerian ancestors were brought to Cuba as slaves in the 19th century and passed on traditions, rituals, and beliefs. Her polyglot heritage profoundly influences Campos-Pons' artistic practice, which combines diverse media including photography, performance, painting, sculpture, film, and video. Her work is autobiographical, investigating themes of history, memory, gender and religion and how they inform identity. Through deeply poetic and haunting imagery, Campos-Pons evokes stories of the Trans-Atlantic slave trade, indigo, and sugar plantations, Catholic and Santeria religious practices, and revolutionary uprisings.
In the late 1980s, Campos-Pons taught at the prestigious Instituto Superior de Arte in Havana and gained an international reputation as an exponent of the New Cuban Art movement that arose in opposition to Communist repression on the island. In 1992, she emigrated to Boston, where she taught at the School of the Museum of Fine Arts at Tufts for 24 years. She has had solo exhibitions at the Museum of Modern Art in New York, the Indianapolis Museum of Art, the Peabody Essex Museum, and the National Gallery of Canada, among other distinguished institutions.  She has presented over 30 solo performances commissioned by institutions including the Guggenheim and The Smithsonian's National Portrait Gallery. She has participated in the Venice Biennale, the Dakar Biennale, Johannesburg Biennial, Documenta 14, the Guangzhou Triennial and is included in Pacific Standard Time: LA/LA and Prospect.4 Triennial.  In October 2017 she was awarded the endowed Cornelius Vanderbilt Chair at Vanderbilt University in Nashville, Tennessee.
Campos-Pons' works are in over 30 museum collections including the Smithsonian Institution, The Whitney, the Art Institute of Chicago, the National Gallery of Canada, the Victoria and Albert Museum, the Museum of Modern Art, New York, The Museum of Fine Arts, Boston, the Perez Art Museum, Miami and the Fogg Art Museum."
– Gallery Wendi Norris
San Francisco, CA
Engage with her work:
EADJ Curator (Spring 2022-Fall 2022): Selene Wendt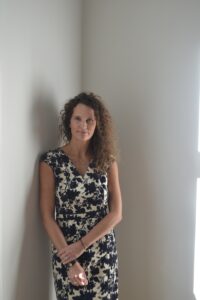 Selene Wendt is an art historian, independent curator, and writer based in Oslo. Her ongoing curatorial focus is on decoloniality and socially engaged art practices, with emphasis on interdisciplinary projects situated at the intersection between contemporary art, music, and literature.
With an MA in Art History from University of Chicago, she worked six years as Curator at Henie Onstad Art Center and eight years as Director and Chief Curator at The Stenersen Museum before founding The Global Art Project in 2013.
She has curated many international exhibitions through the years. Noteworthy thematic exhibitions include Art Through the Eye of the Needle (Henie Onstad, Oslo, 1999); A Doll's House (Henie Onstad, Oslo, 2002); Postcards from Cuba: A Selection from the 8th Havana Biennial (Henie Onstad, Oslo, 2004); Equatorial Rhythms (The Stenersen Museum, Oslo, 2006); Beauty and Pleasure in South African Contemporary Art (The Stenersen Museum, Oslo, 2009); The Storytellers: Narratives in International Contemporary Art (The Stenersen Museum, Oslo, 2012, and El Museo de Arte del Banco de la República, Bogotá, 2013), and Mind the Map (Punkt Ø Galleri F15, Jeløya, 2014).
More recent exhibitions include Jamaican Routes (Punkt Ø Galleri F15, Jeløya, 2016); The Art of Storytelling (The Museum of Contemporary Art – MAC, Niterói, Rio de Janeiro, 2016), which featured a book project and series of workshops developed in collaboration with the Dulcinéia Catadora collective that actively engaged youth from the local community; Orhan Pamuk: The Art of Fiction (The Museum of Cultural History, Oslo, 2017); A Sheet of Paper Can Become a Knife (The Prince Claus Fund Gallery, Amsterdam, 2018-19), and The Sea is History (The Museum of Cultural History, Oslo, 2019). In 2019 she co-curated Ríos intermitentes(Intermittent Rivers), a large-scale exhibition project initiated by María Magdalena Campos-Pons for the 13th Havana Biennial. She was an invited participant in Goethe-Institut São Paulo's three-year interdisciplinary research project Echoes of the South Atlantic (2018–20), which also resulted in the exhibition Listening to the Echoes of the South Atlantic at Oslo Kunstforening in 2020.
Her ambition is to create meaningful transcultural dialogs that extend beyond the parameters of the art world and to find innovative ways to use art as a unique tool for societal awareness and change. Her expertise as a curator has been greatly influenced by a consistent focus on contemporary art from Africa, Latin America, and the Caribbean, including artists of these diasporas. She places particular emphasis on research-based exhibitions that address contemporary art within the context of cultural studies and is dedicated to exposing the continued impact of colonial history on today's society, most evident in terms of social injustices such as racism, forced migration, and poverty. She writes regularly for publications and art journals such as NKA Journal of Contemporary African Art (Duke University Press), has written and edited numerous books and exhibition catalogs, and is a member of the Norwegian Non-Fiction Writers and Translators Association.
Her recently published book, Beyond the Door of No Return: Confronting Hidden Colonial Histories through Contemporary Art, co-published by The Africa Institute (Sharjah) and Skira (Milan), is now available worldwide.
Engage with her work
EADJ Curator (Fall 2020-Spring 2021): Marina Fokidis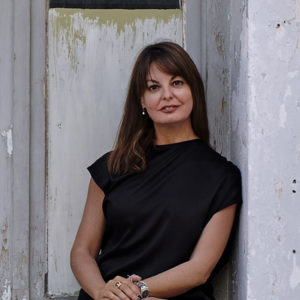 Marina Fokidis is a curator and writer based in Athens. In 2014, she was appointed Head of the Artistic Office in Athens and curatorial adviser for documenta 14. She is the founder of Kunsthalle Athena and founding director and editor-in-chief of South as a State of Mind, an arts and culture magazine.
In 2011 Fokidis was one of the curators of the 3rd Thessaloniki Biennial of Contemporary Art. She was also commissioner and curator of the Greek Pavilion at the 51. Biennale di Venezia (2003) and one of the curators of T.I.C.A.B. – Tirana International Contemporary Art Biannual 1 (2001). She was an adjunct curator at the Art Space Pythagorion – Schwarz Foundation, where she curated solo shows with newly-commissioned works by Slavs and Tatars (2013) and Nevin Aladağ (2014). From 2001 to 2008 she served as co-director of Oxymoron, a non-profit organisation in Athens dedicated to the promotion of contemporary visual art in Greece on an international level.
Fokidis has curated several shows internationally and has written for various art publications including Frieze, art-agenda, ARTINFO and Manifesta Journal. She was a jury member for various awards including the Preis der Nationalgalerie 2019, Videobrasil 2017, BES Revelação 2013 – Museu Serralves and the 2013 Furla Art Award.
Engage with her work
The Engine:
The "engine" is our team of collaborators who have come together to dream and make this project a reality. We thank everyone in this list for their continuous contributions to EADJ:
EADJ Advisory Group