June, 2022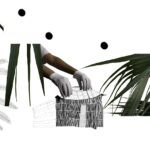 Jun. 6, 2022—Goethe-Institut London Michelle Eistrup, Ntanga Zuzu (All Suns Forever), Opening in Huts, 2019. Practicing Freedom Regarding Decoloniality and the Afterlife of Cultural Heritage Objects June 21, 2022 Goethe-Institut Amsterdam Herengracht 470 1017 CA Amsterdam Netherlands www.goethe.de #PracticingFreedom published on e-flux June 4, 2022 A transcultural research and artistic project initiated by Goethe-Institut that is conceptualized...
---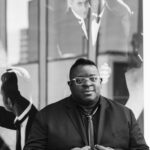 Jun. 6, 2022—Congratulations to Sir Isaac Julien on receiving a knighthood in the Queen's Birthday Honors for the Platinum Jubilee year.  Sir Isaac Julien was one of three artists to be appointed Champion of Honour and who's work 'breaks down the barriers between different artistic disciplines.'
---
Jun. 6, 2022—Crying will never calm the absence of the loved one, Nothing makes sense anymore when an innocent and young soul of our lives is gone. Nothing consoles, not even shared pain with others, when a murderous hand has killed those children. Even when they admit that selling weapons has brought more misfortunes and more tears...
---