A Year Like No Other
HOW A GLOBAL PANDEMIC LED TO VANDERBILT UNIVERSITY'S PROUDEST MOMENT
To the Vanderbilt community,
Last year, as our university worked to advance our mission in the face of COVID-19, we knew we needed to document this historic year. The Vanderbilt community stepped up in unprecedented ways: faculty reimagined their courses and research, staff members worked around the clock and students adapted to campus life amid new safety protocols.
I am honored to share with you a record of these efforts, in the form of our newly released title, A Year Like No Other: How a Global Pandemic Led to Vanderbilt University's Proudest Moment.
Written by Vanderbilt's Director of Editorial Strategy Ryan Underwood, BA'96, and guided by insights and recollections from many members of our community, the book commemorates a singular moment. To some, it will serve as a case study for successful crisis management. For others, it honors their resilience and commitment in the face of extraordinary circumstances.
As I write in the book's foreword, "crises can bring out the best in us, and they leave lasting memories. It is during these moments that humans often reach their full potential and transform the most profound challenges into their proudest moment."
We are an institution guided by our mission of education and discovery and grounded in a culture of collaboration and trust that sets our One Vanderbilt community apart. As you'll read in these pages, it was the key to our success last year and it continues to fuel our momentum and future ambitions.
Thank you all for your extraordinary efforts, and for your enduring commitment to Vanderbilt.
Sincerely,
Daniel Diermeier
Chancellor, Vanderbilt University
---
The University that was at the heart of the research to discover the vaccines for the pandemic pens the story of how it all happened.
In 2020, as COVID-19 threw the U.S. higher education system into turmoil, university administrators around the country debated whether it was prudent—or even possible—to teach students in person or conduct laboratory research amid a once-in-a-century pandemic. For the leadership at Vanderbilt University, the answer to the question was a resounding Yes. Viewing residential education and collaborative research as essential to its academic and societal mission, Vanderbilt was one of a small number of America's top universities to put rigorous safety protocols in place to allow students, faculty, and research personnel back to campus in the fall.
Told with recollections and insights from Vanderbilt's leaders, students, faculty, and staff, and moving at a pace matching the events it describes, A Year Like No Other takes readers from Vanderbilt's near-shutdown in the spring through its reopening for the 2020–2021 academic year, providing an inside look at how the university coped not only with COVID-19, but also with a tragic night of tornadoes and the urgent calls for racial justice following the killing of George Floyd. A Year Like No Other also highlights some of the vital contributions that faculty at Vanderbilt and Vanderbilt University Medical Center have made to the development of COVID-19 vaccines and therapies, with research fueled in part by Dolly Parton, the beloved country music legend.
A Year Like No Other captures a singular moment in the university's history while delivering a concise portrait of successful crisis management playing out amid the fast-changing circumstances of global health threats and a barrage of local hardships.
This slideshow requires JavaScript.
RYAN UNDERWOOD
Vanderbilt Magazine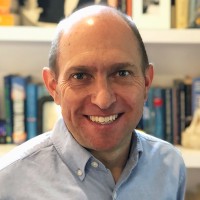 . Prior to that role, he served as Director of Content Strategy for Vanderbilt's Owen Graduate School of Management, where he oversaw global communications and social media for the school. Before joining Vanderbilt, Underwood worked as politics editor for The Tennessean newspaper in Nashville. He was staff writer for Fast Company magazine in Boston and New York, where he covered branding, technology, and executive leadership. He is also a former contributing writer for Inc. magazine, covering the intersection of innovation and global entrepreneurship. A native of Nashville, Underwood holds a B.A. from Vanderbilt University and completed graduate work in international relations at Boston University.
DANIEL DIERMEIER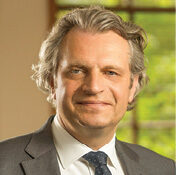 Daniel Diermeier is the ninth chancellor of Vanderbilt University, and an internationally renowned political scientist and management scholar. Diermeier is a fellow of the American Academy of Arts and Sciences, the Guggenheim Foundation and the Canadian Institute of Advanced Research. His teaching and research focus on formal political theory, text analytics, behavioral models of politics, and crisis and reputation management. He has published four books and more than 100 research articles. Prior to his position at Vanderbilt, Diermeier held leadership and faculty roles at the Stanford Graduate School of Business, the Kellogg School of Management at Northwestern University, and the Harris School of Public Policy at the University of Chicago. From 2016 until 2020, he was provost of the University of Chicago, where he was responsible for all academic and research programs across the university.