2017–18 ANNUAL IMPACT REPORT
---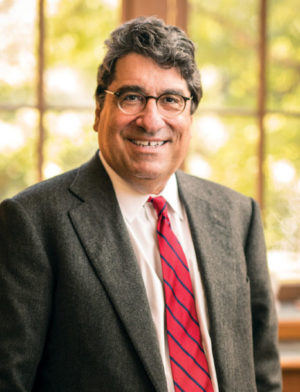 A Note from Chancellor Zeppos
Vanderbilt University was founded to fulfill Cornelius Vanderbilt's inspired dream of healing a nation by creating opportunity through education. Today, we continue to respond to humanity's greatest challenges and provide solutions to its most pressing needs with this same richness of spirit and daring imagination.
Through innovative initiatives, like Opportunity Vanderbilt, our transformative admissions policy, we are making it possible for every undergraduate with financial need to attend this great university and earn a Vanderbilt degree — loan-free.
Our Vanderbilt community is one of welcome, inclusiveness and acceptance — firmly rooted in the principle of providing opportunities to all to flourish and succeed.  We believe strongly in our people and the value that each student and faculty and staff member brings to our capacity to learn more deeply about ourselves and the world.
The passion for providing opportunity and uniting humanity that animated Cornelius Vanderbilt's founding gift continues to lead Vanderbilt across new thresholds.  It is my great honor to serve as Vanderbilt's eighth chancellor and to carry forward this noble charge.
Nicholas S. Zeppos
---
10 years of progress led by Chancellor Nicholas S. Zeppos
Review the decade at vu.edu/zeppos10