VANDERBILT INVITES YOU TO SHARE YOUR STORY
As Vanderbilt and the world continue to navigate the historic COVID-19 pandemic, the university is making several efforts to document this extraordinary time. In the book, A Year Like No Other (Forefront, 2021), Vanderbilt leaders, students, faculty and staff discuss the university's path to re-opening its campus amid the uncertainty in the fall of 2020. The book also explores the foundational work conducted by Vanderbilt researchers to develop and test COVID-19 vaccines and therapies in record time.
In a related—and ongoing—effort, Vanderbilt is collecting the personal stories, artifacts and recollections related to the COVID-19 pandemic. To help in this endeavor, librarians from Vanderbilt's Special Collections and University Archives are asking all members of the university community to contribute materials to this collection.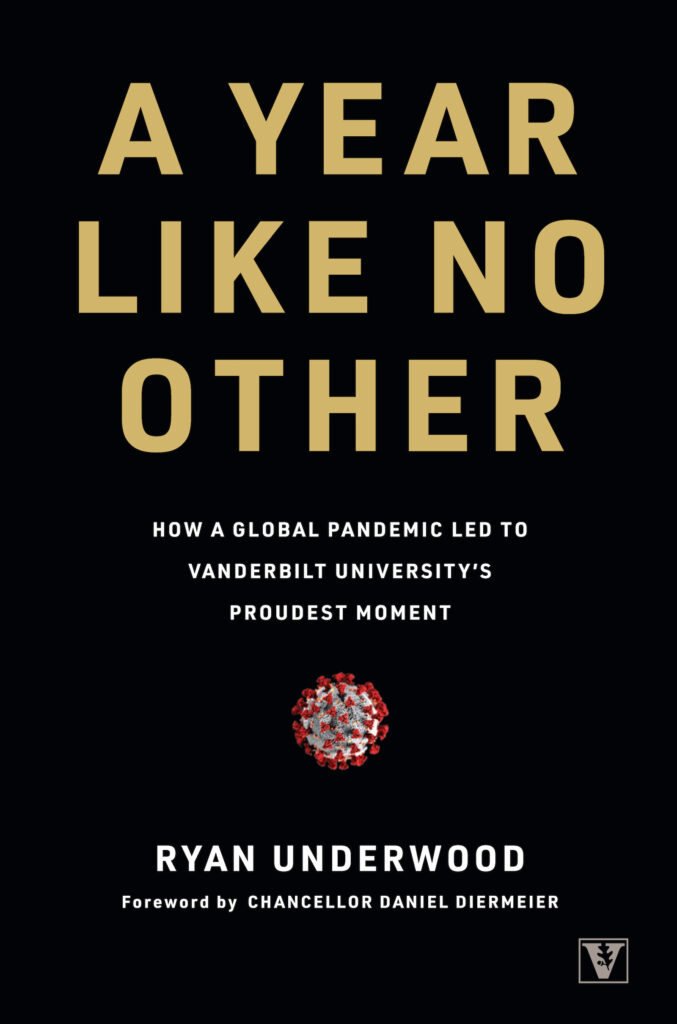 OUR STORIES
NEED INSPIRATION?
The pandemic was a historic, life-changing event that we as a community went through together, and it affected us all differently. Here are some prompts to help get you started, but we encourage you to reflect on any topic related to your experience that had the biggest impact on you.

Students
What are your most vivid memories about March 11, 2020, the day that the university announced it was suspending in-person classes?
What was it like to attend Vanderbilt in the midst of a pandemic? How did you cope? How did you build community? What were your biggest challenges?
How did you sustain your studies in new and completely different ways?
Faculty
What was it like to shift your teaching fully online in a matter of days in March 2020?  How were you able to do so?
What was your reaction to the reopening of campus in the fall of 2020, and how did you prepare and adapt to meet these unprecedented conditions?
How was your research affected, and what did you do to adapt?
Staff and Postdocs
What was it like transitioning from coming to campus every day to working from home? How did you handle it in those early days?
Maybe you were on the front lines on campus. What was it like being on campus in those early days? What sorts of challenges, and triumphs, did you experience?
What did you learn about yourself during this time?
Alumni, Parents and Community
How have you stayed connected to Vanderbilt friends and peers during the pandemic?
If you are a parent of a Vanderbilt student, how did you support your student?
Looking back in five, 10 or even 50 years, how would you describe the COVID-19 pandemic and what advice would you give to future generations?
YOU CAN SHARE
Social media posts
Photos
Videos
Audio recordings
Artistic reflections
Stories
PHYSICAL DONATIONS
If you have a physical donation, please contact us to discuss the process.