Campus Planning & Construction
Campus Planning and Construction is comprised of skilled architects, engineers, and project managers who work on behalf of Vanderbilt University. The department oversees the design and implementation of all construction-related activities at Vanderbilt. Learn more about the team.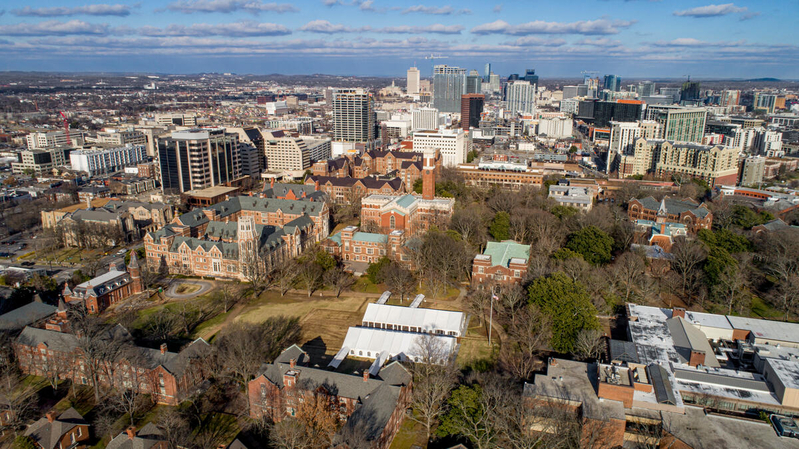 Management of Large Capital Projects
Program/Project Development of Capital Projects:
Reviews, schedules, and coordinates architect/engineer/construction manager selection and manages design-build process;
Coordinates all aspects of project between client user-group, administration, trustees, plant operations, and all other on and off campus units;
Translates program needs into cost estimates with design drawings and specifications;
Assures compliance with federal, state, and local codes and regulations;
Emphasizes cost control with sound building design; generates standards and general criteria for quality built environment;
In conjunction with VU Office of Community Relations and VU Real Estate, advises on land acquisition, zoning matters, and coordinates as needed on matters involving interaction among campus/neighborhood/Metro interest groups.
Construction Management:
Manages all aspects of construction projects through bidding and construction manager processes with staff supervision over construction scheduling, project payments tracking and approval change orders;
Coordinates interface with academic, research, and all other institutional units to undertake modification of campus infrastructure;
Deliver space to user in final form in accordance with the program;
Coordinates integrating of building programs, plus service/utility, parking/transportation, pedestrian/auto circulation, and all other manmade elements harmoniously into existing infrastructure; encourages preservation of courts and open spaces.
Small Construction and Facilities Renewal Projects
Supports the university campus faculty, students, and staff in renovation and facilities renewal projects;
Responsible for planning, executing, and evaluating activities related to completing renovation projects;
Coordinates current and potential projects with all university stakeholders;
Prepares quotes for university events that require the use of academic and administrative facilities, athletics facilities, and campus grounds.