Congratulations to our August 2023 graduates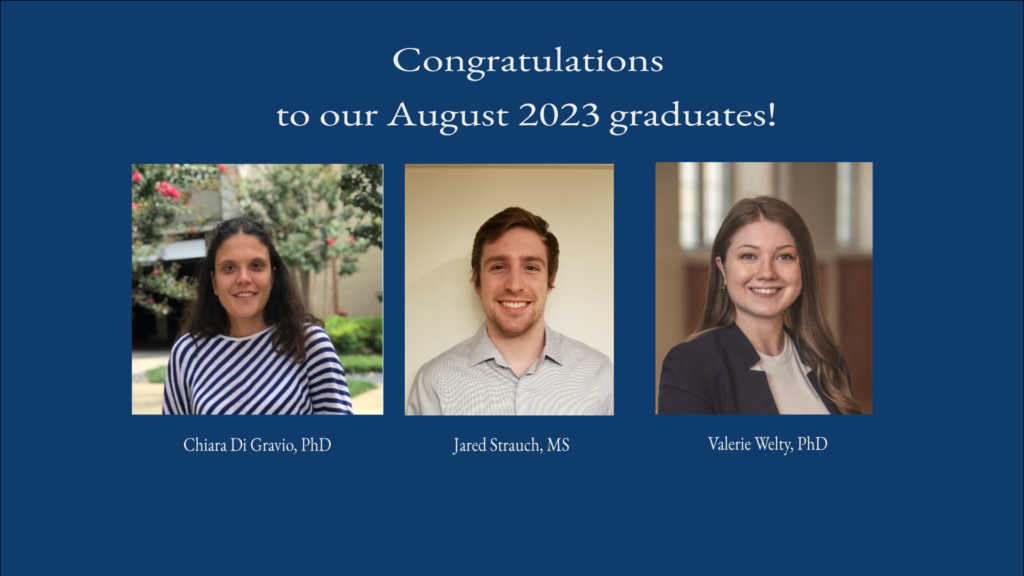 We are thrilled to celebrate the graduations of Chiara Di Gravio, Jared Strauch, and Valerie Welty.
Welty defended her dissertation, "On False Discovery Rates for Second-Generation p-Values," in March.
Di Gravio defended her dissertation, "Design and Analysis Methods for Modern Biomedical Studies with Longitudinal Outcomes," in June.
Both dissertations and Strauch's MS thesis will become available at the Institutional Repository later this year.
We congratulate them on the completion of their studies in Nashville and look forward to hearing about their work as alumni!