History of the Center
On April 12, 1984, the Bishop Joseph Johnson Black Cultural Center was dedicated at Vanderbilt University to honor Bishop Joseph Andrew Johnson, Jr. the first African American to graduate from the university.  He was not only the first African-American to attend Vanderbilt University but also the first to graduate, receiving the Bachelor of Divinity in 1954, the first to receive a Ph.D., from the university in 1958, and the first African American elected to serve as a full member of the university's Board of Trusts in 1971.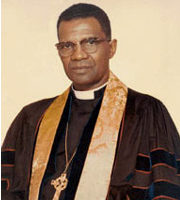 The dedication included printed remarks from former Vanderbilt University Chancellors, Harvie , and Alexander Heard, as well as William S. Vaughn, former president of the Board of Trust.  The speakers all agreed that the dedication of the center was a worthy tribute to his legacy. Branscomb, who participated in the decision to admit Joseph Johnson in 1953, noted that it was "especially fitting that it should be a center where young men and women are following in his footsteps."
Today, the Bishop Joseph Johnson Black Cultural Center is a cultural hub on campus, hosting speakers, guest lecturers, student organizations, and academic opportunities focused on African and African American culture. The center is "a gathering place, a home away from home for students who study in the BCC, gather there for meetings, and learn about African and African American culture through the center's programs."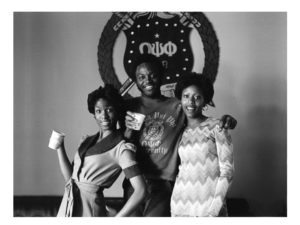 The center's mission includes cultural and educational programming, student support and development, and community outreach and service. Its roster of renowned speakers includes Angela Davis, Julian Bond, the late Negro Leagues Legend, the late Buck O'Neil, the late Afeni Shakur (mother of the late Tupac Shakur); and Dr. Eugene Richardson of the Tuskegee Airmen. Almost four decades since his death, Bishop Johnson's legacy continues to live in the generations of Vanderbilt students who attend meetings, cultural events, panel discussions, and seminars at the Black Cultural Center. They do so understanding that the barrier was broken and the door was opened by Johnson's courageous decision to apply, attend, and persevere at Vanderbilt University.
The life story of Bishop Johnson takes place at the heart of this historical struggle and represents generations of freedom fighters who struggled for the right to read, to study, to learn, and eventually to be admitted to the nation's best institutions. Thus, Bishop Johnson's life story provides historical context and inspiration for today's generations of students, advocates, people of faith, and others still engaged in the struggle for justice, equality, and inclusion today.