Professional Staff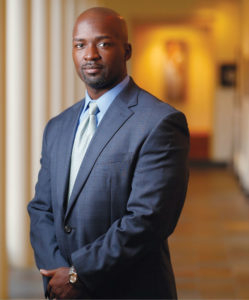 Dr. Rosevelt L. Noble, '98, '03
Assistant Dean of Residential Colleges
Director of the Bishop Joseph Johnson Black Cultural Center
Faculty Head of Stambaugh House
Senior Lecturer in Sociology
Originally from Kankakee, Illinois, Rosevelt Noble attended Vanderbilt University as a student from 1994 through 2003.  In 1997, he completed a Bachelor of Science degree with a double major in Sociology and Human & Organizational Development.  In 2003, Dr. Noble completed a Ph.D. from Vanderbilt in Sociology with a dissertation entitled, Race Matters: Black Rage in the American Prison System. A scholar of the American criminal justice system, his research, and teaching focus on racial disparities in the criminal justice system and prison violence.  He currently teaches at the Prison Life course in the Sociology Department and Policing Black Bodies through the Department of African American and Diaspora Studies.  He is a strong advocate for racial and social justice as indicated by his engagements as an Executive Board Member for the Tennessee chapter of the ACLU; the Nashville Community Bail Fund; and the Tennessee Innocence Project.  Dr. Noble initially came to Nashville in 1994 on an athletic scholarship as a member of the Vanderbilt Football Team.  Including his time as an undergraduate and graduate student, he has served Vanderbilt in various capacities for the past 27 years.
In the fall of 2002, he started teaching in the Vanderbilt Department of Sociology as a Senior Lecturer while simultaneously working at the Tennessee Higher Education Commission as the Director of the Workforce Investment Act.  After leaving state government in 2014, he continued teaching at Vanderbilt and became a Senior Fellow at The Curb Center for Art, Enterprise, and Public Policy at Vanderbilt.
His appointment at The Curb Center allowed him to focus more intently on the research project he began in 2006, entitled Lost in the Ivy, which exams the history and experience of African-Americans at Vanderbilt University. To date, he has interviewed over 500 members of the Association of Vanderbilt Black Alumni (AVBA) ranging in classes from 1968 through 2021 concerning their experience at the university.  He is currently writing a book on the Black experience at Vanderbilt and developing an interactive digital archive with the assistance of the Vanderbilt Data Science Institute.
In addition to serving as Director of the BCC, Dr. Noble also serves as the Assistant Dean of Residential Colleges, and Faculty Head of House in Stambaugh on The Martha Rivers Ingram Commons.
Dr. Noble is a proud member of Alpha Phi Alpha Fraternity, Inc.  His hobbies include photography, video production, and exercise. In 2007, he married Dr. Kristen Noble (Carter); Vanderbilt class of 2003. They have two beautiful children, Jordan Noble, and Rosevelt Noble III.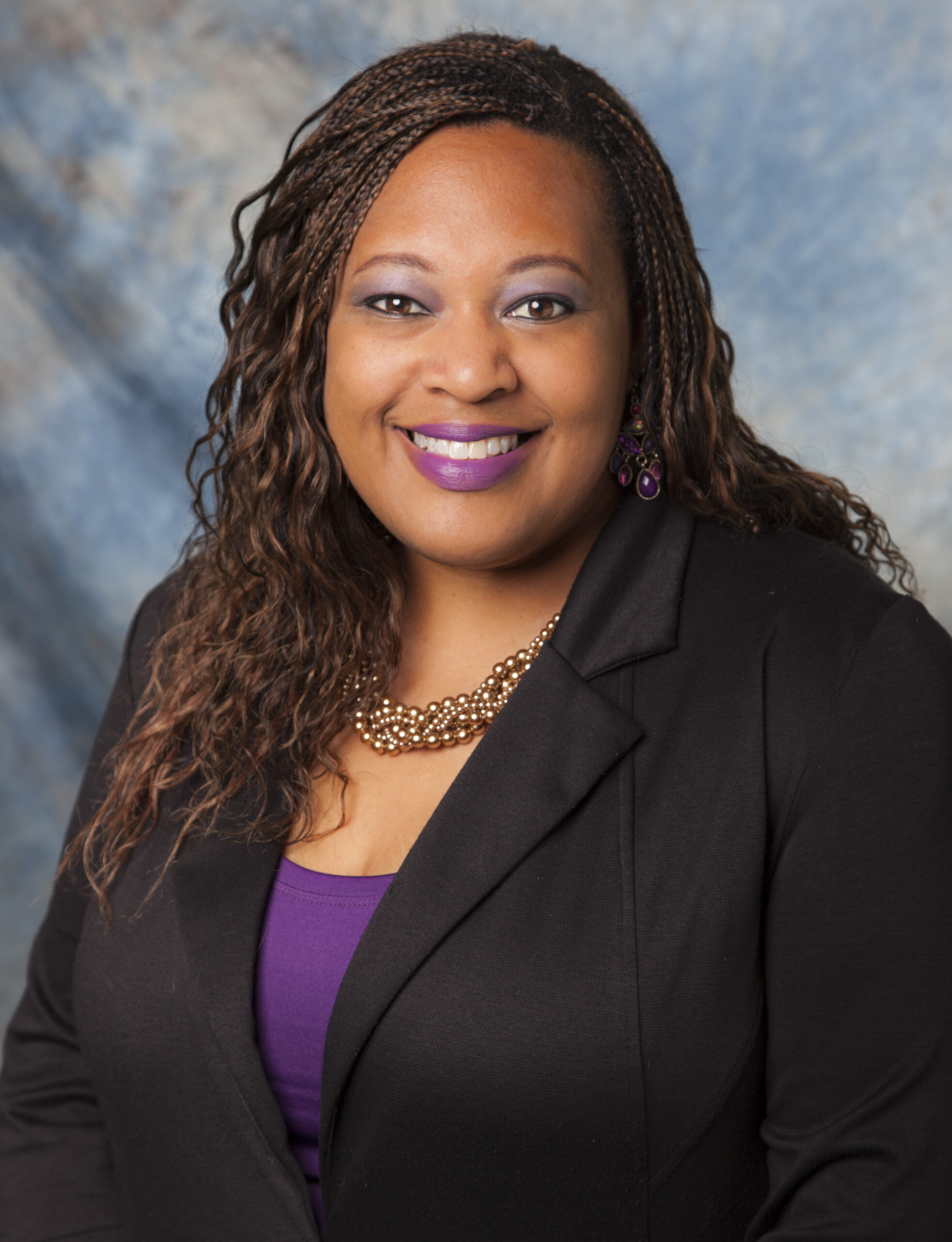 Veleashia Byrd
Associate Director of the Black Cultural Center
veleashia.byrd@vanderbilt.edu
Veleashia ("Vee") Byrd is a native of Paducah, Kentucky, and received her Bachelor's degree from the University of Kentucky. She has worked in Higher Education for the past 15 years at Vanderbilt University, the University of Kentucky, Western Kentucky University, the University of Florida, and Florida State College at Jacksonville.
Her professional career began in 2005 as a program coordinator with the Bishop Joseph Johnson Black Cultural Center at Vanderbilt University.  She later went on to serve as the Director of the Martin Luther King Cultural Center at the University of Kentucky; Assistant Director of Student Development at Western Kentucky University; Director of Black Affairs at the University of Florida; and Associate Director of Diversity & Social Change at Florida State College at Jacksonville. She has developed leadership conferences, collegiate enrichment trainings, and coordinated numerous program initiatives centered around diversity and inclusion with a specific commitment to improving the culture and environment for marginalized students. She is currently writing a book called The Blueprint for CLASS which is a guide for first-generation African American students on how to navigate the collegiate environment.
She is a proud member of Zeta Phi Beta Sorority, Inc. and she thoroughly enjoys working with students to help them reach and maximize their fullest potential. She embraces the moniker "Moma Vee," a name affectionately given by the many students whose lives she has forever positively impacted.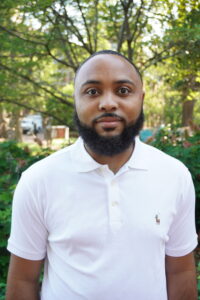 ReChard Peel
Assistant Director of the Black Cultural Center
rechard.l.peel@vanderbilt.edu
ReChard is the Assistant Director in the Bishop Joseph Johnson Black Cultural Center. Originally form Gary Indiana, ReChard received his Bachelor's degree from Purdue University. He studied African American Studies and earned a certificate in entrepreneurship. He later attended Grand Valley State University where he received a Master's in College Student Affairs leadership. He is currently a doctoral student at Indiana State University Pursuing a PHD in Higher education leadership.
Prior to working for the Black Cultural Center, ReChard worked at the 1 year at the University of Notre Dame, and 3 years at Vanderbilt's Student Center for Social Justice and Identity. ReChard has continuously had a passion for higher education, student success, as well as diversity, equity, and inclusion. He also has a deep appreciation for Black history, and black culture. He is a member of Alpha Phi Alpha Fraternity Incorporated. He is an avid reader, writer, a spoken word poet, and visual artist, who loves to use creativity to highlight black identity and culture.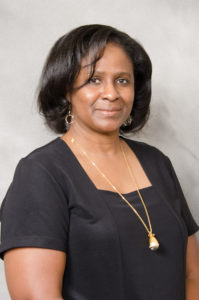 Jackie Grant
Administrative Assistant for the Black Cultural Center
jacqueline.grant@vanderbilt.edu
Jackie Grant joined the staff of the Black Cultural Center in 2008, after relocating from Florida to Tennessee because of her husband's job.  Before Vanderbilt, Jackie served in various administrative positions with executives in legal and corporate organizations as well as in higher education.  Coming from an Air Force family, Jackie has lived in six different states in the US as well as in the Philippines and Japan.  She is a devoted Christian, wife, and mother of three young adults.  In her spare time, she enjoys reading, gardening, and spending time with friends and family.