Race in America: Toward a Nation of Equality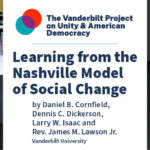 Apr. 6, 2021—The Nashville model is a replicable model — if not in all its details, then certainly in its principles — for contemporary justice movements. It shows that clearly articulated objectives are crucial to building credibility. The effectiveness of the Nashville campaign was rooted in the intensive workshops on nonviolence that preceded the actual sit-ins.
---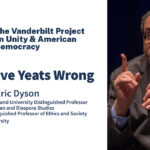 Jan. 12, 2021—Joe Biden, a "sensitive soul, equal parts poetry and politics" represents more than the sum of his past policy positions to Black voters. The President-elect's "simple, direct, yet profound humanity" and personal and honest experience with profound, soul-testing grief have cemented the bond between most of the Black electorate and Biden.
---