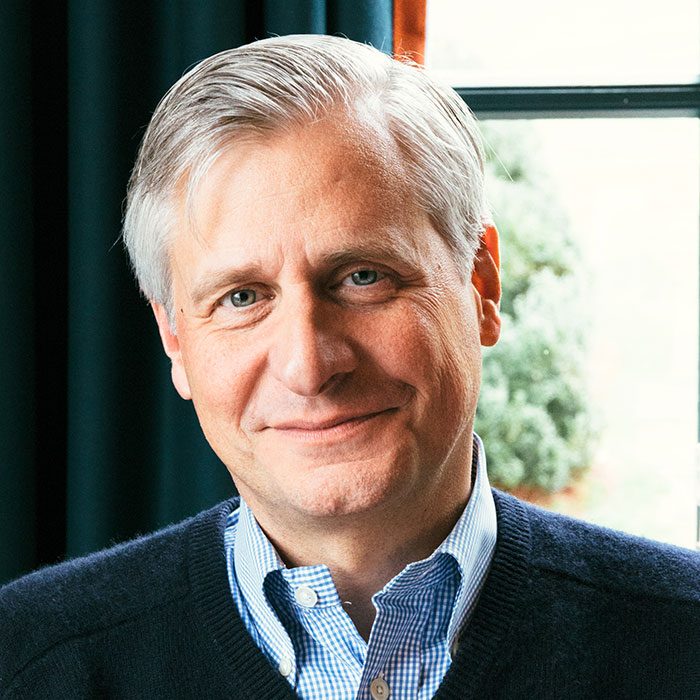 From Jon Meacham
"January 6th is an inflection point. It's either a step on the way to the abyss, or it is a call for citizens to engage and say that the work we are about [to form a more perfect union] is more important than the will or whim of a single man or a single party or a single interest."  
- Unity Project co-chair and historian Jon Meacham  
Friends and fellow citizens,  
The sun has just set on a year marked by unprecedented insurrection and unrelenting disease. The sun is now rising on a new year-one that offers American citizens the privilege of engaging in the most important work of our time: the preservation of "E Pluribus Unum."  
If the events of Jan. 6, 2021, teach us anything, it is that each of us is called to meet this moment of existential threat to American democracy by participating in its resurgence. By making our voices and our votes heard and recommitting to our national creed-that all people are created equal, endowed by their creator with inalienable rights of life, liberty and the pursuit of happiness.  
The work to maintain the rule of law and the pluralistic ideals that have defined us will always be slow, messy and unrelenting. But history shows us that it can be done. Americans, whether at Stonewall, Seneca Falls, or Selma, have met their own moments of crisis, and they overcame.  
Those of us here at the Unity Project believe we are ready to meet the present moment and that we will prevail. Our optimism was fueled, just Thursday night, by a vital and hopeful conversation our project's co-chair Jon Meacham had with Bishop Michael Bruce Curry, presiding bishop and primate of the Episcopal Church, about the role religion can play in democracy today.  
The event reinforced why we launched the Vanderbilt Project on Unity & American Democracy a little more than a year ago. We wanted to build a bridge across America's deepening divide. We wanted to seek and find common ground with our fellow citizens, where truth and fact and reason prevailed.   
As Bishop Curry and Jon talked about the upcoming commemoration of Martin Luther King Jr. Day, the Bishop reminded us of Dr. King's "A Knock at Midnight" speech in 1962, in which he compared his own era to the darkest hour and called on the church to answer the world's knock at the door.  
They spoke of our shared belief that democracy only works if citizens see each other as neighbors. And that religion at its best resides in the command to love your neighbor as yourself. These are the highest ideals of our free society and of the many faiths practiced within it. But fear still creeps in, dragging with it the need to dominate. This is what Americans must resist. Just as the call to love instead of hate is counterintuitive, so is democracy. Yet both are necessary and vital in securing justice for all.    
I invite you to watch the conversation on the Unity Project's website, and I hope you will derive as much inspiration to keep doing the work of democracy as I did. These early days of 2022 offer a fresh start to renew our faith in our founding principles. 
Respectfully,   
Gray Sasser 
Executive Director  
The Vanderbilt Project on Unity and American Democracy