Vanderbilt University named a Bronze-level Bicycle Friendly University
Written by Ashley Majewski
The League of American Bicyclists, the premier grassroots advocacy organization encouraging better bicycling and protecting the rights of people who bike, has honored Vanderbilt University with a Bronze-level Bicycle Friendly UniversitySM award in recognition of the institution's achievements in promoting and enabling safe, accessible bicycling on campus. 
Vanderbilt joins an elite group of 222 colleges and universities in 47 states and the District of Columbia that are taking action to address the health and environmental challenges facing America by creating campuses that are more welcoming to people who bike. Vanderbilt University was awarded the bronze designation in 2015, and this marks the university's renewal of its bronze status.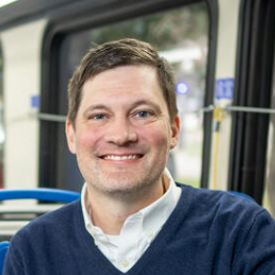 "Vanderbilt has ambitious plans to continue improving our campus for walking and cycling in this area of Nashville," said Michael Briggs, interim executive director of mobility. "This designation recognizes the collaborative commitment between faculty, students and staff to improve campus infrastructure, update policies, and launch programs that encourage greenhouse gas reduction, lessen traffic congestion and improve health."  
Some of the programs and efforts that contributed to Vanderbilt's Bicycle Friendly University designation include: 
development of 

MoveVU

, Vanderbilt's strategic transportation and mobility plan, with associated strategies to promote sustainable transportation and reduce parking on campus,

 

development of the greenway network including the 

Walk and Roll Loop

, 

a wide and comfortable loop encircling campus for active transportation and recreation,

 

partnership with the Nashville Department of Transportation to create a 

temporary bike lane

 by repurposing on-street parking along Jess Neely Drive,

 

pedestrianization of roadways

 and creation of bike-friendly pathways in the West End Neighborhood,

 

lowering speed limits

 across campus in support of pedestrian and bike safety,

 

creation of dedicated bike and scooter parking on campus,

 

implementation of a 

pilot with ofo

 to bring dockless bike sharing to campus.

 
Vanderbilt continues to work with campus and city partners to improve infrastructure on campus and the surrounding area to ensure bicycling is a safe and attractive option. The university's goal is to achieve the Bicycle Friendly University Gold designation by 2025, and it will have access to a variety of free tools, a library of resources and technical assistance from the League of American Bicyclists to become even more welcoming to people who bike.  

To learn more about MoveVU, Vanderbilt's strategic transportation and mobility plan, visit  vanderbilt.edu/movevu or @vanderbiltmovevu on Instagram.
Bicycle Friendly University is a Service Mark of the League of American Bicyclists. Used with permission. Learn more at bikeleague.org/university.