Free bike safety class, guided city bus trip scheduled for Saturday
Whether you're a beginner or experienced bike rider, do your part to keep the Vanderbilt campus safe by participating in a free safety class taught by Vanderbilt University Public Safety bike officers. The ins and outs of safe bike riding will be covered in this course designed by the League of American Bicyclists.
The class is scheduled for Saturday, Sept. 14, from 11 a.m. to 1 p.m. at The Commons Center, Room 335. Bring your own bike and helmet.
The class is open to all Vanderbilt students, faculty and staff members as well as their spouses and dependents.
The event follows successful scooter safety classes offered in late April and July as part of a series of safety courses planned by Vanderbilt University Public Safety throughout the year. Bicycles are a valuable component of MoveVU, Vanderbilt's mobility strategy, which aims to diversify transportation options and enhance connectivity at Vanderbilt by integrating pedestrian, bicycle and scooter circulation on campus.
For more information, visit the Dockless Bike and Electric Scooter Share page on the FutureVU website.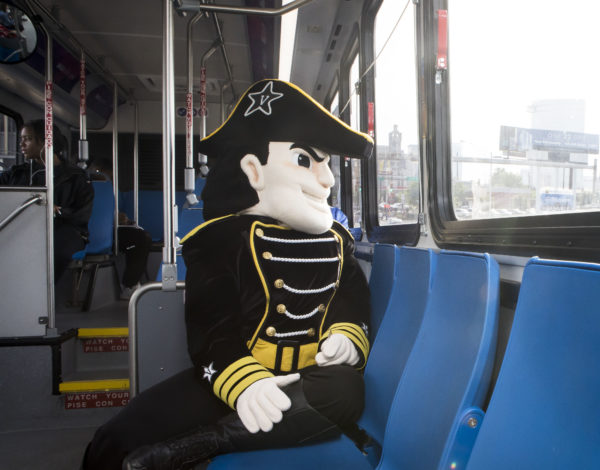 In addition, Vanderbilt University Public Safety and WeGo will offer a guided city bus trip for students to Trader Joe's grocery store in Green Hills on Sept. 14. The event is scheduled to begin at 1:15 p.m. and end at 4 p.m. Participants should meet outside The Commons Center. The group will then walk to the WeGo bus stop at the corner of Edgehill Avenue and 21stAvenue to take the No. 7 bus. Attendees should bring their Vanderbilt ID card to ride for free. This a great opportunity to learn how to utilize Nashville's WeGo bus system to get to various stops around the city—including the grocery store, shops, restaurants, and internship locations. This event is geared towards first-year students but all students are invited to attend.
For more information, visit the WeGo Public Transit website.