Fallen trees from summer storms given new life across campus
In a partnership between FutureVU and Plant Operations, fallen and removed trees on campus are being given a second life.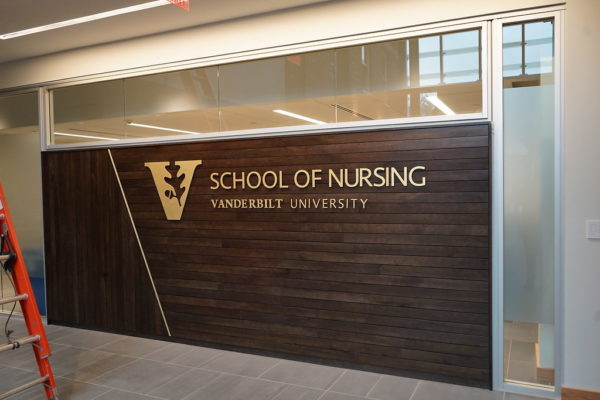 Two trees that fell during June storms, a walnut tree that fell near the entrance of the Stevenson Center and a pecan tree that was uprooted from the lawn of McTyeire Hall, will be used for projects throughout campus. Vanderbilt's Department of Art will use the pecan wood in an upcoming project displayed in the E. Bronson Ingram Studio Arts Center.
The practice to reuse lumber has been in place since 2008 when The Commons Center, which holds a Gold LEED certification, incorporated recycled campus wood into its structure.
"These innovative reuse projects using campus trees and landscaping are the embodiment of Vanderbilt's FutureVU guiding principles and sustainability goals," said Andrea George, director of sustainability and environmental management.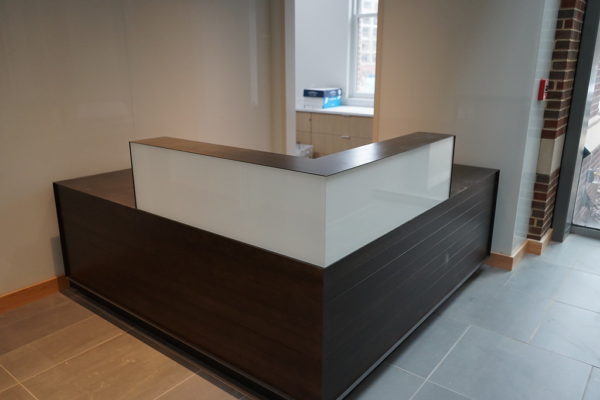 The recently renovated School of Nursing building is home to a number of wood features, including the receptionist desk, wooden planters and the back wall of the lobby, each of which incorporated wood from a basswood tree that once lived in front of Frist Hall. The design for the newly constructed Engineering and Science Building (ESB) and the Wondr'y incorporated wood from cherry, walnut, maple, hackberry and Osage orange trees that were on campus.
Whether a tree is removed or falls naturally, the Grounds Maintenance team within Plant Operations will assess the tree to determine if it can be repurposed as lumber to be used later in university projects. The team begins the process by cutting the tree into sections and relocating those sections to the Chestnut Street warehouse parking lot to dry.  Once the wood dries, it is transported to a millwork company, kiln-dried and cut into lumber.
In addition to reusing lumber from fallen trees, Grounds Maintenance also collects approximately 132 tons of leaves and landscaping waste each year to use for landscaping compost in place of inorganic fertilizer on campus.
To learn more about Vanderbilt's sustainability efforts, visit FutureVU's sustainability website.