Engineering and Science Building, Eskind Biomedical Library designated LEED Gold by USGBC
by Jalen Blue Jun. 26, 2019, 9:36 AM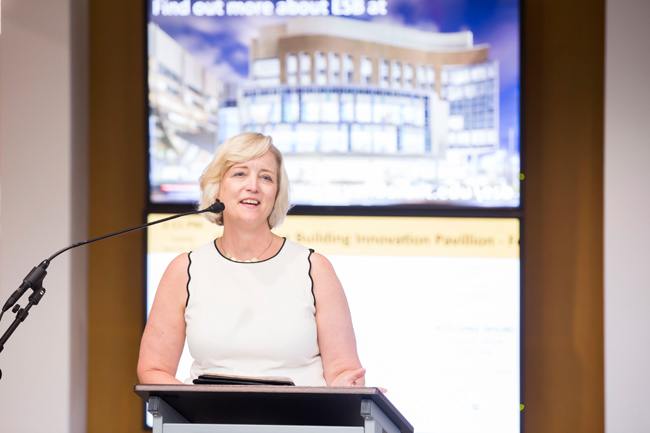 "It is an honor for Vanderbilt to receive this designation from the USGBC. The recognition this brings will be carried forward by every person who enters this building, not just by seeing the plaque recognizing the distinction, but also in terms of how they will be working, learning and discovering here," said Provost and Vice Chancellor for Academic Affairs Susan R. Wente."This is part of our commitment to making our physical spaces embody our values and enable our mission as a university," she said. "It's our belief that community and sustainability go hand in hand, and that fuels not only this project, but all of the projects across our campus."LEED, or Leadership in Energy and Environmental Design, is the rating system used to rank buildings of all types as either certified, Silver, Gold or Platinum based on a building's environmental and cost-saving green features. The Engineering and Science Building and Eskind Biomedical Library are the university's 19th and 20th LEED-certified buildings, respectively. These designations come after Chancellor Nicholas S. Zeppos announced in April 2019 that the university will carry out a comprehensive long-term strategy to significantly reduce its environmental footprint by 2050.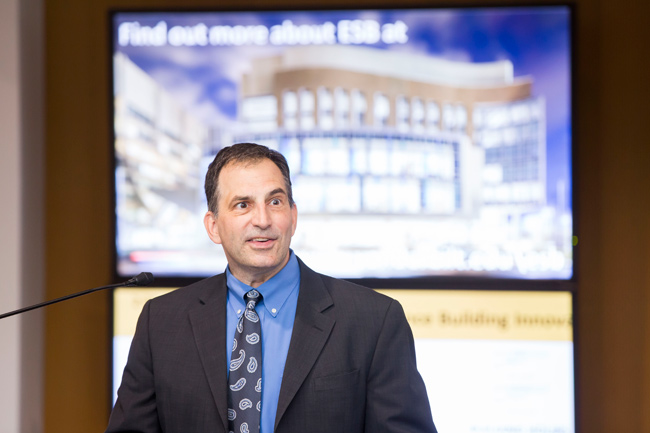 The Engineering and Science Building houses the university's most energy efficient lab space, numerous classrooms, and a state-of-the-art cleanroom that hosts both faculty and student learning and innovation. During the design phase of the building, 3D modeling was used to evaluate site conditions such as orientation, heat gain from windows, natural light and other factors to ensure optimized design. Additional green design elements include a 10,000-gallon cistern to capture rain water for irrigation, sun shading on glass to optimize natural solar light and prevent bird strikes, chilled beams supported by hot and cold water that are used to condition spaces more efficiently than conditioning with air systems, and more.The Annette and Irwin Eskind Family Biomedical Library and Learning Center, which reopened in July 2018 after a yearlong renovation, is energy efficient and meets modern technology requirements. The renovated design includes technology-enhanced classrooms and study spaces, a lounge, a rooftop patio, and flexible seating and learning spaces designed for interactive teaching strategies that complement the School of Medicine's Curriculum 2.0. The building's design also was recognized for its use of low-emitting materials and reduction in potable water use and interior lighting power, among several other green features.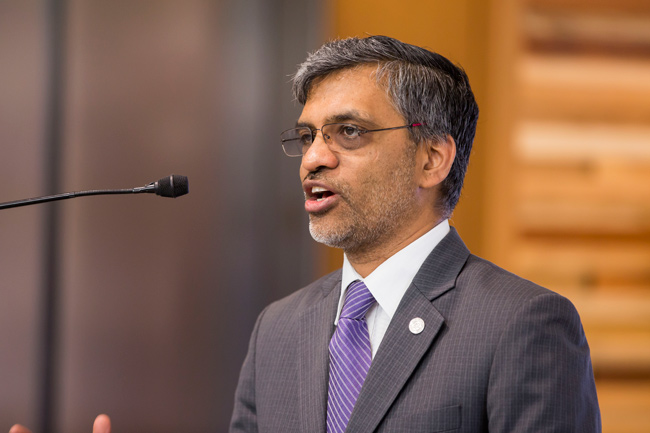 Both buildings' responsible environmental design features closely align with Vanderbilt's core missions of teaching, research and discovery through the Academic Strategic Plan. The green design also builds upon the university's ongoing commitment to investing in sustainable and smart infrastructure through FutureVU, a holistic planning process for developing spaces on campus and investing in initiatives that support the people who live, work and learn in them.
For more information about Vanderbilt's sustainability efforts, visit the FutureVU Sustainability website.