April 18 Green Bag Luncheon to introduce community to sustainability discussion group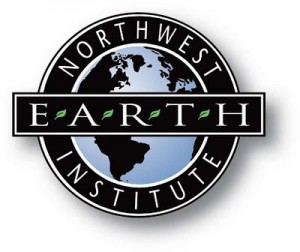 The Sustainability and Environmental Management Office (SEMO) and the American Studies Sustainability Project will sponsor the eighth and final installment of the Green Bag Luncheon Series on Wednesday, April 18 from noon to 1 pm in Sarratt 189. Join Rebecca Selove (Peabody '84) and her husband John Patrick, Northwest Earth Institute (NWEI) Ambassadors, for an introduction to NWEI small discussion groups, which explore the meaning of sustainability and the environmental impact of choices and actions during multiple, discussion-based sessions covering various topics, such as:
Choices for Sustainable Living, a seven-session course that explores the meaning of sustainable living and ties between lifestyle choices and their impact on the earth;
Menu for the Future, a six-session discussion guide exploring the connection between food and sustainability;
Voluntary Simplicity, a five-session discussion guide that supports alternatives to the distractions of modern society that keep us from caring for ourselves, our relationships, and our environment; and
Healthy Children – Healthy Planet, a seven-session discussion guide about how the pervasive effects of advertising, media, and our consumer culture can influence a child's view of the world.
Selove and Patrick will bring NWEI discussion booklets on multiple topics and will explain how groups get started and what happens during discussion groups. So bring your lunch and join us to learn about sustainable living course offerings available through NWEI!
Individuals who have attended three or more sessions of the year-long Green Bag lunch series will be entered in a drawing to receive one of two larger giveaways! The giveaway drawing will occur at the end of this session, and the prizes awarded to the winners, if present. If not present, winners will be contacted the following week.
All Green Bag lunch sessions are free and open to Vanderbilt community members. A video of the session will be posted on the SustainVU Green Bag Luncheon Series page and Vanderbilt News website.
For more information about Vanderbilt's sustainability program, visit SustainVU, become a fan of SEMO's SustainVU Facebook page, or contact SEMO at SustainVU@vanderbilt.edu or 322-2057.