Our Purpose
SCSJI Mission
The mission of the SCSJI is to foster an environment of inclusion and multiculturalism by increasing students and student organizations' development around intercultural competence and social justice as well as promote co-curricular programming that celebrates and recognizes the various cultures of the Vanderbilt student body.  
SCSJI Vision
Our vision is to foster a community dedicated to critical dialogue and inclusive engagement that works collaboratively to create change. We will accomplish this by empowering Vanderbilt student leaders to be "social actors who have a sense of their own agency as well as a sense of social responsibility toward and with others, their society, the environment, and the broader world in which we live" (Bell, 2018, p. 34).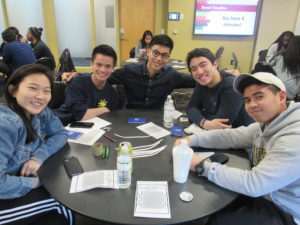 Who We Serve
SCSJI serves any undergraduate, graduate, and doctoral student that is currently enrolled in Vanderbilt University. Students from any of the colleges can seek out support and/or utilize any of SCSJI's resources.
Objectives & Competencies
To fulfill our mission, the Student Center for Social Justice and Identity operates within the model of A.C.C.E.SS.
Through the model of A.C.C.E.SS., SCSJI seeks to:
Advocate: SCSJI advocates by intentionally advising and holistically supporting the needs and issues surrounding and affecting multicultural, international, and underrepresented students and groups.
Cultivate Critical Dialogue: SCSJI provides cultural competency trainings, modules, and workshops to students, that seek to deepen the level of authentic and inclusive dialogue across the university.
Create Culturally Relevant Programming: SCSJI offers intentional educational programming initiatives on intersecting identities of race, faith/religious tradition, nationality, sex, class, gender, sexual identity, ability, and other social identities.
Establish Environments of reprieve: SCSJI provides a space and resources that fosters the emotional wellness and well-being of all students and cultural groups.
Strive for Strategic Success: SCSJI collaborates with university and community partners to develop a diversity network that offers a climate of justice, access, equity, and learning and leadership opportunities for all students.