Postdoc Training at Vanderbilt
Vanderbilt University is an internationally recognized private research university in Nashville, Tennessee. It offers undergraduate programs in the liberal arts and sciences, engineering, music, education and human development, as well as a full range of graduate and professional degrees. Faculty, students, postdocs, and staff work closely together to examine challenging questions across a wide range of disciplines. As a result, postdocs at Vanderbilt have the opportunity to further enhance their skills and prepare for future careers while working with leading scholars in the biological and physical sciences, engineering, the humanities, law and business, and the social sciences.
Vanderbilt Facts
7,151 undergraduate students
6,631 graduate and professional students across 10 schools and colleges
5,024 total full-time faculty

1,852 VU-employed full-time faculty
3,172 VUMC-employed full-time faculty

440+ Postdoctoral Scholars
4,655 full-time staff
In 2021, VU and VUMC received more than 3,100 external awards totaling over $1 billion in research funding.
The School of Medicine ranks 11th in a nationwide survey of 2022 NIH funding.
Vanderbilt University ranked 13th in 2023 Best Colleges in U.S. News and World Report.
Profile of our Postdoc Community by School and Classification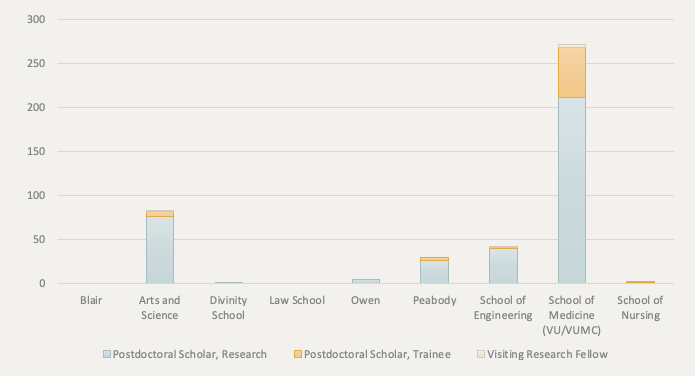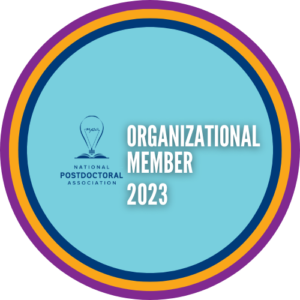 The Vanderbilt University Office of Postdoctoral Affairs is a proud member of the National Postdoctoral Association.