About Posse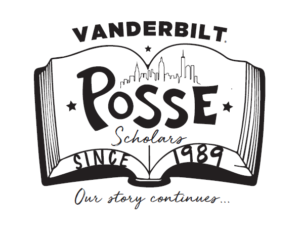 Foundation
The Posse Foundation identifies, recruits, and trains individuals with extraordinary leadership potential. Posse Scholars receive full-tuition leadership scholarships from Posse's partner colleges and universities
History
"I never would've dropped out of college if I'd had my posse with me."
Posse was founded in 1989 because of one student who said, "I never would've dropped out of college if I'd had my posse with me." The simple idea of sending a group of students together to college so they could "back each other up" became the impetus for a program that today has identified, recruited and trained 8,490 students with extraordinary academic and leadership potential.
As part of its mission to support an integrated and diverse student body, Vanderbilt University took a chance on a then unknown program and became the first institution to partner with Posse, providing scholarships to cohorts of public high school students from New York City.
Vanderbilt Chancellor Emeritus, Joe B. Wyatt, once called Posse, "a movement".
There were five students in the first Posse. Due to the vision and support they received from Vanderbilt professors and administrators and from each other, the first pioneering Posse thrived.
Due in large part to its social justice mission and the success of the model of Vanderbilt, the Posse program grew.
Mission
The Posse model works for both students and college campuses and is rooted in the belief that a small, diverse group of talented students—a Posse—carefully selected and trained, can serve as a catalyst for individual and community development. As the United States becomes an increasingly multicultural society, Posse believes that the leaders of the 21st century should reflect the country's rich demographic mix. The key to a promising future for our nation rests on the ability of strong leaders from diverse backgrounds to develop consensus solutions to complex social problems. Posse's primary aim is to train these leaders of tomorrow.
Three Goals
To expand the pool from which top colleges and universities can recruit outstanding young leaders from diverse backgrounds.
To help these institutions build more interactive campus environments so that they can be more welcoming for people from all backgrounds.
To ensure that Posse Scholars persist in their academic studies and graduate so they can take on leadership positions in the workforce.
"As the original Posse partner, Vanderbilt has proudly shared the Foundation's mission of empowering student leaders to reach their potential."
Vanderbilt University was the first school to partner with Posse, awarding scholarships to five students from New York City. Since then, the program has expanded to 10 major cities. Posse Scholars have won more than $1.2 billion in scholarships from our partners, which now include 58 selective institutions of higher education.
Posse Scholars are engaged members of their campus communities and graduate at a rate of 90 percent.
The program has been recognized as one of the most comprehensive college success and leadership development initiatives in the country. Posse President and Founder Deborah Bial was awarded a 2007 MacArthur "Genius" Fellowship. In 2010, President Barack Obama honored Posse with a portion of his Nobel Peace Prize grant.