Black Girls Becoming Summer Institute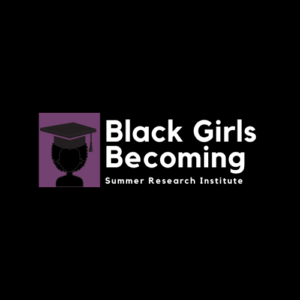 Dr. Nicole Joseph is the Director of the Black Girls Becoming (BGB) Summer Research Institute. BGB is the first research and enrichment program of its kind that is centered on understanding the impacts, both positive and negative, on Black students and is helping to advance the life outcomes of Black girls in the larger society. Created and designed by Black women faculty at Vanderbilt from chemistry, education, and sociology, Black Girls Becoming engages rising 7th and 8th grade Black girls in a sequence of workshops to illuminate and promote Black girl joy, brilliance, and magic. Black Girls Becoming offers:  
A two-week residential living and learning community experience model 

 

Opportunities for Black girls to learn about themselves and their peers through rigorous study of the self 

 

A holistic curriculum with workshops in science, critical consciousness, the arts, and financial literacy
BGB has been supported by the following sponsors:
Vanderbilt James Lawson Institute for Non Violence
Vanderbilt Black Cultural Center
Vanderbilt Office of Equity, Diversity, and Inclusion
Vanderbilt Margaret Cuninggim Women's Center
Read more about Black Girls Becoming here. 
Dr. Nicole Joseph and Kimberlyn Ellis, a PhD student in the Graduate Program in Human Genetics, are conducting a 9-year longitudinal study of the girls in BGB.
Summer 2023 Applications are CLOSED!
To support this effort and other programming and research efforts, please support the Black Girls Becoming Summer Research Institute by making a donation online! The link to do so is: https://admin.app.vanderbilt.edu/olga/pub/landing?appealCode=AEW04. Donations made to the Black Girls Becoming Summer Institute are a gift to Vanderbilt University and are tax-deductible!