Our Team
Our primary leadership team consists of: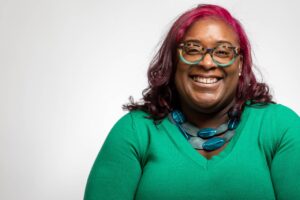 Dr. Nicole M. Joseph is an Associate Professor of Mathematics Education in the Department of Teaching and Learning (Peabody School of Education). Her research explores two lines of inquiry, (a) Black women and girls, their identity development, and their experiences in mathematics (b) Whiteness, White Supremacy and how it operates and shapes underrepresentation of Black women and girls in mathematics.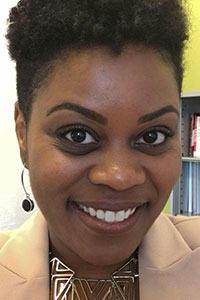 Dr. Christy L. Erving is a medical sociologist and an Associate Professor in the Department of Sociology at the University of Texas who does research on health disparities within minority communities. Her work on gender differences in health among Black Americans demonstrates that Black women experience worse health along multiple dimensions vis-a-vis their Black male counterparts. Her ongoing research focuses on Black women in particular, and aims to identify the stressors (e.g., financial strain, interpersonal family conflict) and psychosocial resources (e.g., social support in close relationships, high levels of self-esteem and mastery) contributing to their physical and psychological health.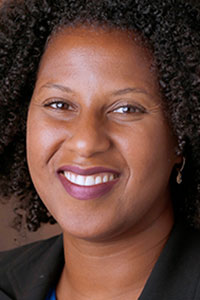 Dr. Renã A. S. Robinson is an associate professor of Chemistry whose research centers around Alzheimer's disease, sepsis, racial disparities, the role of the periphery in these disorders. Her research team develops and applies a suite of proteomics and lipidomics technologies to study the molecular basis of these disorders.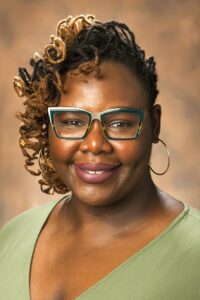 Dr. ReAnna S. Roby is a research-practitioner and Assistant Director of the Margaret Cuninggim Women's Center at Vanderbilt University. As a first-generation scholar, Roby's background as a Black Southern woman in science greatly informs her praxis. A graduate of Alcorn State University, Washington State University, and the University of Texas at San Antonio, Roby's scholarship employs Critical Race Feminism, Curriculum Theory, and Critical Qualitative methodologies to explore the ways in which the narratives of Black women and girls in science (formally and informally) could be used to reconceptualize and inform science, science education, and policy.
Our advisory team:
Dr. Stacey Floyd-Thomas, Divinity School
Dr. Emilie Towns, Divinity School
Dr. Phillis Sheppard, Divinity School
Our student contributors: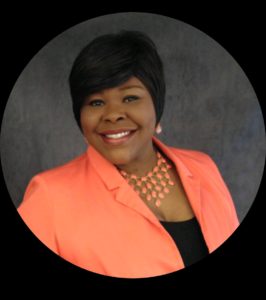 Nauff Zakaria is a Hebrew Bible PhD student in the Graduate Department of Religion.  Her research focuses on the linguistic and grammatical structure of the Hebrew Bible within the context of ancient Near Eastern literature.  Prior to her matriculation at Vanderbilt, Nauff earned a MA in Hebrew Bible and the ancient Near East from the University of Chicago.  Possessing a teaching certification in secondary education, Nauff has also worked in the public school system in San Antonio, TX as a paraprofessional, Career & College counselor, and English teacher.  Nauff has a deep passion for education and working with underrepresented groups in academia.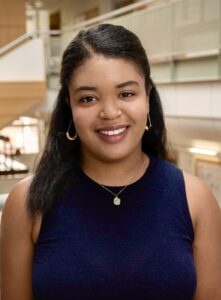 Kimberlyn (Kim) is a Ph.D. student in the Human Genetics Training Program. She graduated from Spelman College in 2019 with a degree in biology and afterwards spent a year at Brown doing neonatal pulmonology research. Kim is deeply passionate about the health and wellness of the Black community. Her doctoral research explores how the interplay of genetic determinants, behavioral determinants, and social determinants of health influence disease onset and outcomes for African Americans. Kim's additional research interests include gene-environment interactions, psychosocial determinants, minority health, and health disparities. In another life, Kim would own an apothecary shop and be a Pilates instructor.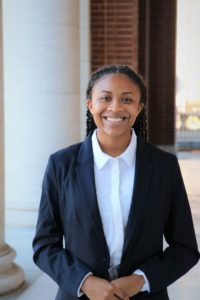 Teyana Santos is an undergraduate student at Vanderbilt University studying Elementary Education and African American & Diaspora Studies. As a first generation college student, Teyana hopes that her experiences will inform her research about the intersectionality of Black women and girls in society and be a tool to explore the topic more. She plans to use this experience to learn more about the research process as well as learn more about the pathways created to ensure the success of Black women.