Director of Health and Wellness Programs
Stacey Bonner, Masters of Social Work
Director, Health and Wellness Programs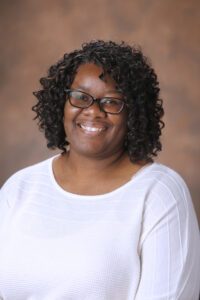 Bio
Stacey Bonner serves as the Director of Health and Wellness Programs for the Office of Health and Wellness.  As a key administrative leader of the office, Stacey manages aspects of the Employee Assistance Program (EAP), works with Vanderbilt's wellness vendors, and assists with the Employee Hardship Fund.
Prior to joining the Office of Health and Wellness, Stacey worked in Vanderbilt Human Resources (benefits) providing wellbeing programming to faculty and staff of Vanderbilt.  She provided leadership for and worked closely with a team of vendors and consultants to develop and administer a full spectrum of wellbeing programs.
Prior to joining Human Resources in 2020, Stacey served as the Site Director at The Acorn School (Vanderbilt's childcare center) since 2017.  In that role, she administered the day-to-day activities of a licensed childcare center, provided support to staff, and was the first point of contact for parents.  During her time at the childcare, she was part of the leadership team that successfully transitioned their licensure from the Department of Education to the Department of Human Services.
Preceding her position as Site Director, Stacey served as Family Services Coordinator at Vanderbilt Child and Family Center since 2009.  In that function, she worked closely with those caring for an aging spouse or parent.  Stacey developed and organized monthly learning sessions, coordinated with outside agencies to provide resources and services to the Vanderbilt community, established and organized an elder care fair on campus, and developed and facilitated an on-campus caregiver support group.
Stacey has worked closely with organizations in the community to provide mental health support to individuals.
Education
Masters of Social Work, University of Tennessee